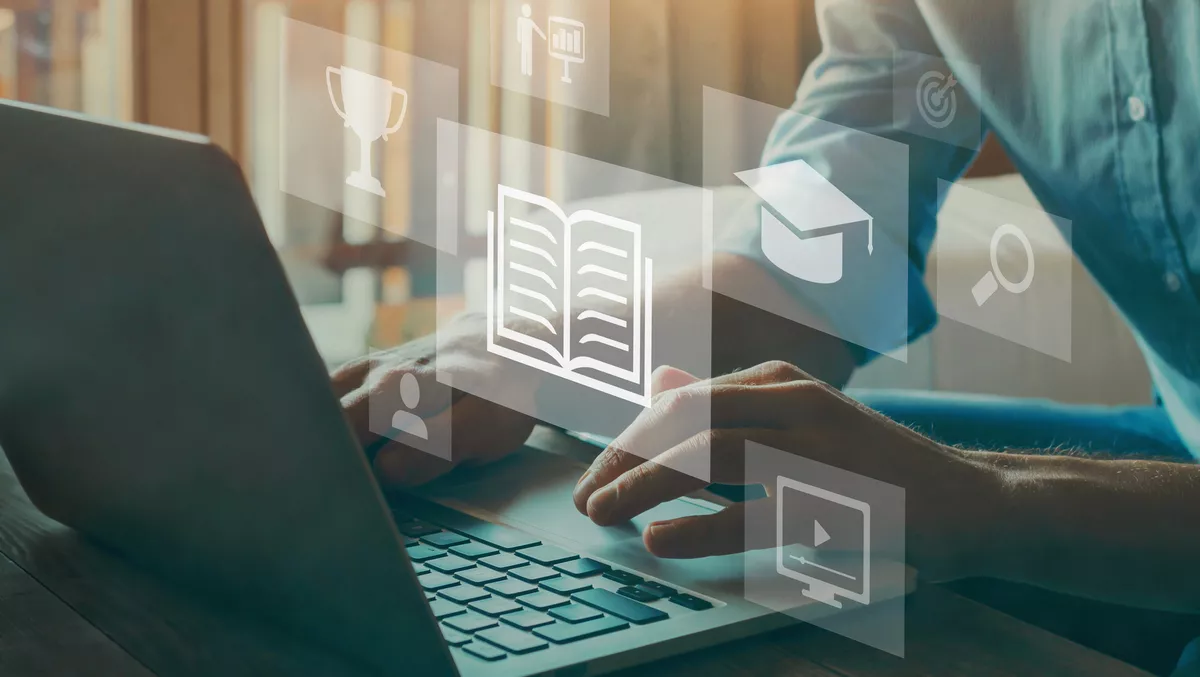 Is the future of education data-driven?
Tue, 7th Jun 2022
FYI, this story is more than a year old
The next generation of student engagement is here. For years, these 'digital natives' have been consuming digital information and stimuli quickly and comfortably via devices and platforms like laptops, iPads, smartphones, and social media. Students are now expecting consistent, real-time access to information on housing, parking, class schedules, grades, financial aid and more.
Meanwhile, research from EY Oceania suggests that 65% of students would consider enrolling themselves in online learning anywhere in the world. At the same time, a third of Gen Z respondents say the pandemic will change the way they study over the long term. The report predicts that thanks to COVID's impact, higher education is moving swiftly towards digital, on-demand and lower cost learning as students — and faculty — increasingly demand flexible and job-ready training to set them up for future prosperity.
But are education institutions across APAC digitally prepared to attract, engage and retain this new generation of 'hybrid', globally-minded students?
The pressure is on universities to innovate
Faced with increased pressure to drive enrollment and retention and up against a student body, both current and prospective, that is rethinking whether, when and where they should attend university, higher ed institutions must place an even higher emphasis on delivering a remarkable digital experience.
Today's most progressive universities and colleges are doing that. They're rising to meet the challenge by embracing the cloud, unifying their applications and systems, and putting data front and centre of their strategies to enrich the experiences of all — students, faculty and alumni.
How data analytics helps higher education adapt and scale
Technology plays a significant role in how educational institutions differentiate themselves, unlock fresh opportunities to educate new learners via innovative business models and pursue strategic business initiatives. Having flexible and scalable digital platforms built on trust that marries data and intelligence in a way that is student-centric and supported by a vibrant ecosystem of providers and skilled higher education users is key.
With so much riding on the ability to deliver a seamless, connected experience for students, faculty, administrators and alumni, universities must integrate their data and apps and automate their processes. They need to connect all of their disparate systems.
This integration enables a single source of truth where data and applications can communicate effectively with one another to optimise the experience for all, resulting in better recruitment, experience, retention and student success.
Faster integrations enable universities to keep pace with today's students' expectations while taking the burden of manual work off end users. Think of all the highly repetitive and recurring processes happening every day in universities like application process, tuition reconciliation and housing assignments — these can and should be automated.
Unlocking the right data-driven solution
Colleges and universities that are serious about future-proofing their business model are already leveraging innovative, data-driven solutions to modernise their IT infrastructure and drive connected experiences for students, faculty and alumni with fast, streamlined and efficient processes.
AI-powered integration platforms use advanced machine learning algorithms to learn from millions of metadata elements and billions of data flows. Then that learning is applied to improve the speed and quality of integrations across data, applications, and business processes.
By harnessing the power of innovative, data-driven platforms, higher education institutions also have access to data and analytics that are key to better decisions, allowing them to compete at scale and lower costs.
Machine learning algorithms can:
Identify trends in student interest to guide teaching faculty.
Proactively help students with the right resources to help them succeed.
Predict overloading of integration resources so that you can take corrective action to maintain high availability.
The result: Improved user productivity and time to value, more streamlined processes and information flow, and better outcomes and experiences for students, faculty, and alumni.
For example, one platform uses AI-powered workflows to accelerate all stages of IT integration projects – design, development, deployment, and maintenance – whether on-premises, in the cloud or hybrid environments.
Its easy-to-use, self-service interface enables both expert and citizen integrators to manage all application integration, data integration, API management, B2B integration and data engineering projects on a single, scalable platform.
With a platform such as this, higher education institutions can connect all of their systems quickly and easily to automate processes, accelerate analytics and drive modern learning experiences.
The future of education is built on intelligent integration
The pressure is on to ensure that digitally native students are engaged with real-time access to all the information they need. But the future is exciting.
There's now ample opportunity for higher education institutions to leverage digital tools to personalise and optimise learning for students, to ensure success through a combination of classroom and online learning courses.
In order to do so, they need to have access to insights to predict which classes should be offered and how to meet the varied needs of individual students best. And alumni need to be identified, tracked and continually engaged to help secure vital funding.
Without connected data and applications, all of this becomes increasingly hard to do, if not impossible. And ultimately, the experience suffers – for students, faculty, and alumni alike. That's why integration is key to enabling universities to deliver the seamless, modern experience that students, faculty, and staff not only expect but deserve, now and into the future.