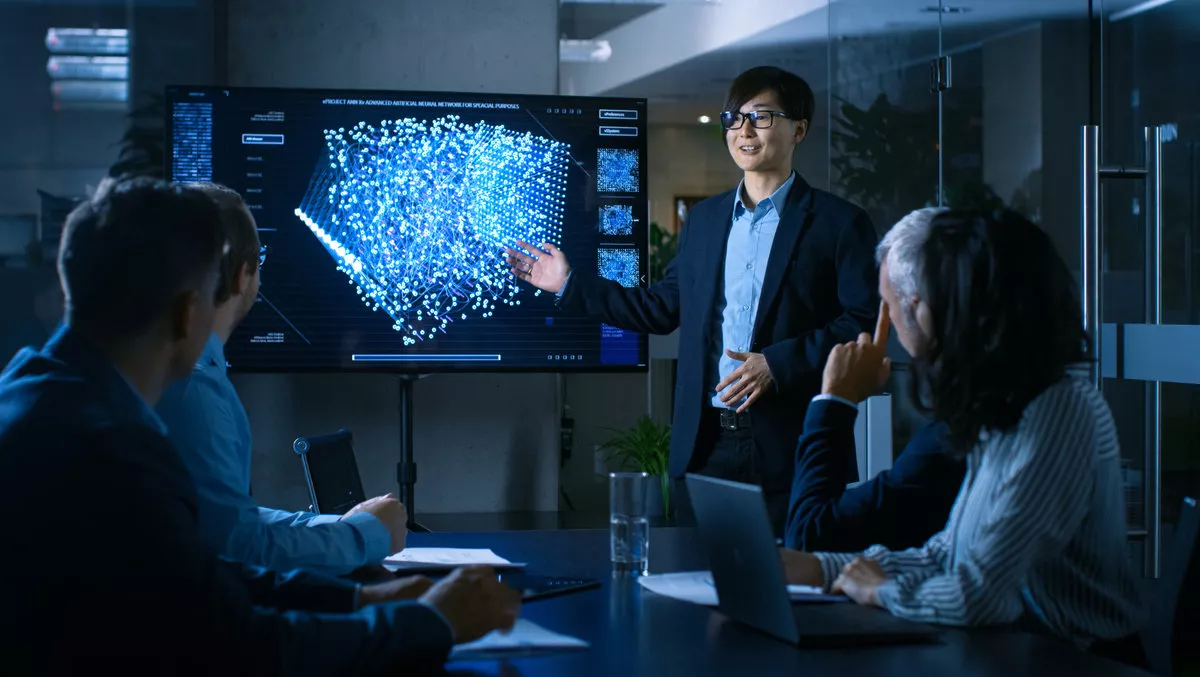 IT industry outlook: Six industry trends to be aware of
FYI, this story is more than a year old
Technology services is a key growth area for Australian and New Zealand (ANZ) channel organisations and emerging technology is growing faster than other sectors, according to CompTIA's 2019 IT Industry Outlook. The report captures the trends to watch in the IT industry, exploring the forces shaping the industry, its workforce, and its business models in the year ahead.
The global report emphasises that 2019 is less about the 'next big thing' and more about consolidation and bringing the building blocks of technology together to form an overall solution.
CompTIA has identified the six most relevant trends for ANZ IT and channel businesses to be aware of:
1. Cloud, edge, and 5G form the modern economic infrastructure
The modern digital economy is based on three parts: cloud computing; edge computing; and 5G. Cloud brings greater control and flexibility to IT activities. Edge computing extends the principles of cloud computing from a centralised location to the places where data is being captured. And 5G networks provide fast and robust connections between each node.
Together, these three fundamentals signal a new way of thinking about IT applications. True transformation starts with rebuilding applications to take advantage of cloud computing's unique properties, and this transformation will accelerate as those applications also factor in the location awareness of edge computing and the dynamic capabilities of 5G networking. Fully-evolved applications will be the mechanisms for new economic activity, and IT skills will likewise evolve to support the new structure.
2. IoT and AI open new possibilities in ambient computing
As the Internet of Things (IoT) continues to grow, every object could become a computing device. Meanwhile, artificial intelligence (AI) will automate tasks to reduce complexity and scan the environment to understand the context. The net result will be ambient computing, whereby activity that was once confined to a device will take place seamlessly with minimal user interaction. This will change IT support, which will move from tactical maintenance to strategic enablement.
An example of ambient computing in motion is smart lighting, which can automate itself, recognising when a device enters a room or operating on a schedule built through pattern recognition. For example, lights will turn on earlier or later as the seasons change and the sun is in a different position.
CompTIA director Moheb Moses says, "This, however, creates potential security risks as even the humble lightbulb becomes connected to the internet. This puts the onus on channel partners to help customers understand their security vulnerabilities and how to address them.
3. Distributed technology models challenge existing structures
Distributed ledger technologies (DLT) such as blockchain introduce a new architectural approach using distributed networks and cryptography. The question remains whether this technology is strong enough to disrupt established models. However, the real opportunity could lie in developing economies where traditional models aren't cemented. Organisations may see increased activity in this area but there may also be a backlash to the original hype around DLT.
4. Stackable technologies supercharge digitisation efforts
The concept of stacks isn't new but advances in areas like API-enabled platforms and containers for modular business processes are creating more sophisticated and efficient stacking of technologies to achieve end results. The process lets companies achieve a value that is far greater than the sum of its parts.
Moses adds, "This creates a significant opportunity for channel businesses. Partners that can connect the dots for customers can differentiate themselves and drive new profit streams.
5. The business of emerging technology prompts sales channels reinvention
With so many options under the banner of emerging technology, the difficult choice for partners is which emerging technology to incorporate into their businesses. It's important to understand that businesses can't necessarily be experts in everything, so they'll need to prioritise the resources and extra skills required to embrace emerging technology. This includes technical and sales training, and ensuring partners can collaborate with each other to maximise customer outcomes.
6. Partnerships bridge gaps in the new technology ecosystem
Digital partners need to learn from and partner with suppliers on the operational technology (OT) side of IT. These people are often not traditional IT people but come from a background of building maintenance, healthcare or fleet management. The channel community, therefore, needs to partner with non-traditional IT partners to bridge the gaps.
Moses concludes, "ANZ is ahead of the game compared to global results. While software and applications are the fastest growing sector, the next six months are likely to prove a watershed moment for emerging technology. This is the year emerging technology will move past the ideation stage and start to generate revenue. With continuing demand for tech services, ANZ channel businesses are well-positioned to continue growing this year and beyond.