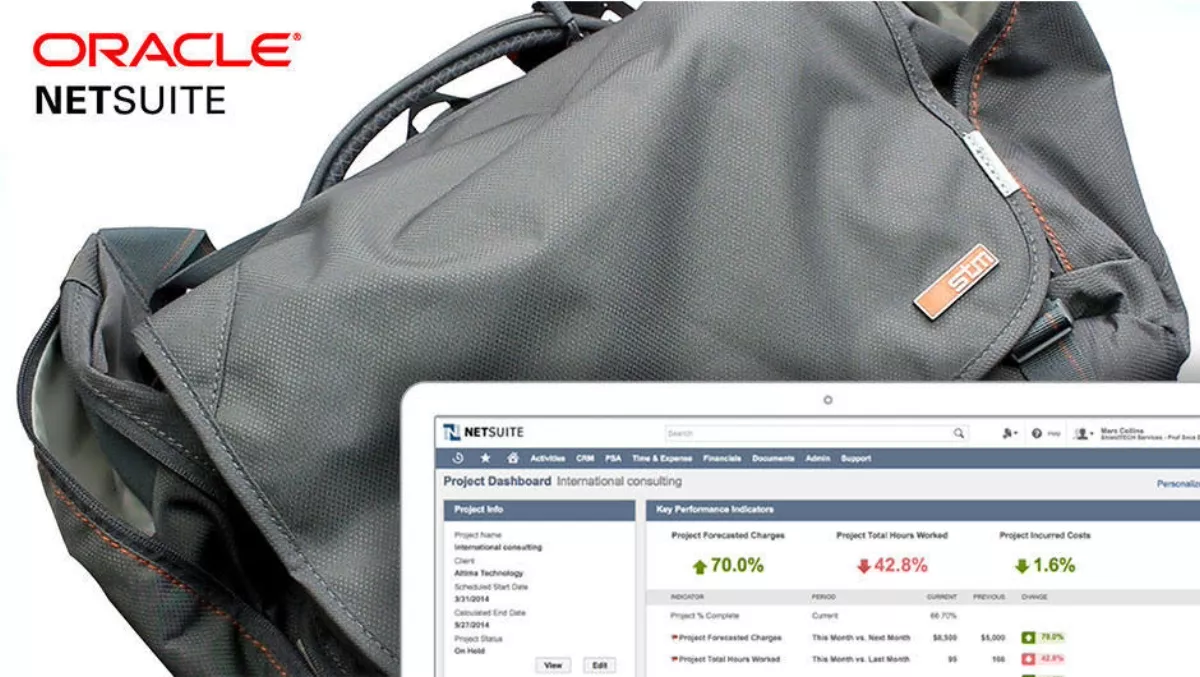 The IT system behind Aussie success story STM
FYI, this story is more than a year old
While laptops had slimmed down and became more fashionable in the 1990's, the bags that they were transported around were archaic.
Think boring black fabric computer bags.
This was challenged by an Aussie startup in 1998. STM was founded in Sydney by Ethan Nyholm. He struggled to find a bag that actually protected his new laptop yet was stylish.
Failing to find a pack up to the task, he resourcefully slipped his laptop into a padded postal envelope while lugging it around in his hiking pack. Though clever, it wasn't exactly a lasting solution.
So, he teamed up with co-worker Adina Jacobs to design the better, bolder laptop bag. Soon after that, the first STM bag was created: a backpack design that focused on protecting a digital device, and just as importantly, didn't look like just any boring, black bag.
In the 20 years since STM has grown to a 40 person business with its bags & cases sold all over the world, including in Apple's own stores throughout America.
You can imagine that like any fashion business, maintaining all the different colors, sizes and models is a challenge. The number of models in STM's product range is extensive.
Three years ago STM considered a number of different ERP solutions and eventually choose NetSuite.
NetSuite is a company owned by Oracle that offers a cloud and browser-based ERP solution. The word suite in the name refers to the fact that they offer a number of software tools that work together in an integrated form.
STM uses the core financial system from NetSuite, as well as the CRM, inventory, warehouse and order management systems.
They also have their eCommerce systems directly connected with NetSuite, so customer and wholesaler orders flow directly in within seconds.
"One of the key reasons that STM choose NetSuite's OneWorld system is because it easily handles currencies from around the world, consolidating all financial results instantly," says Edward Nyholm, NetSuite Lead, STM.
STM is extremely happy with their implementation of NetSuite. Nyholm believes a key reason for this success is 'executive championship'. With senior management using the NetSuite mobile App, dashboards and reporting.
"Our CEO and COO know NetSuite very well, and we see it as a unique business advantage."
In the area of inventory management, STM believes they've reduced their freight costs by as much as 25% with the move the NetSuite. This mainly comes from being able to watch inventory real-time, enabling better planning with more goods sent by less expensive sea freight and avoiding last minute yet expensive air freight.
"40% of your IT budget is spent on their NetSuite software licences, although I don't know how we would do it without NetSuite technologies," says Nyholm.
Related stories
Top stories