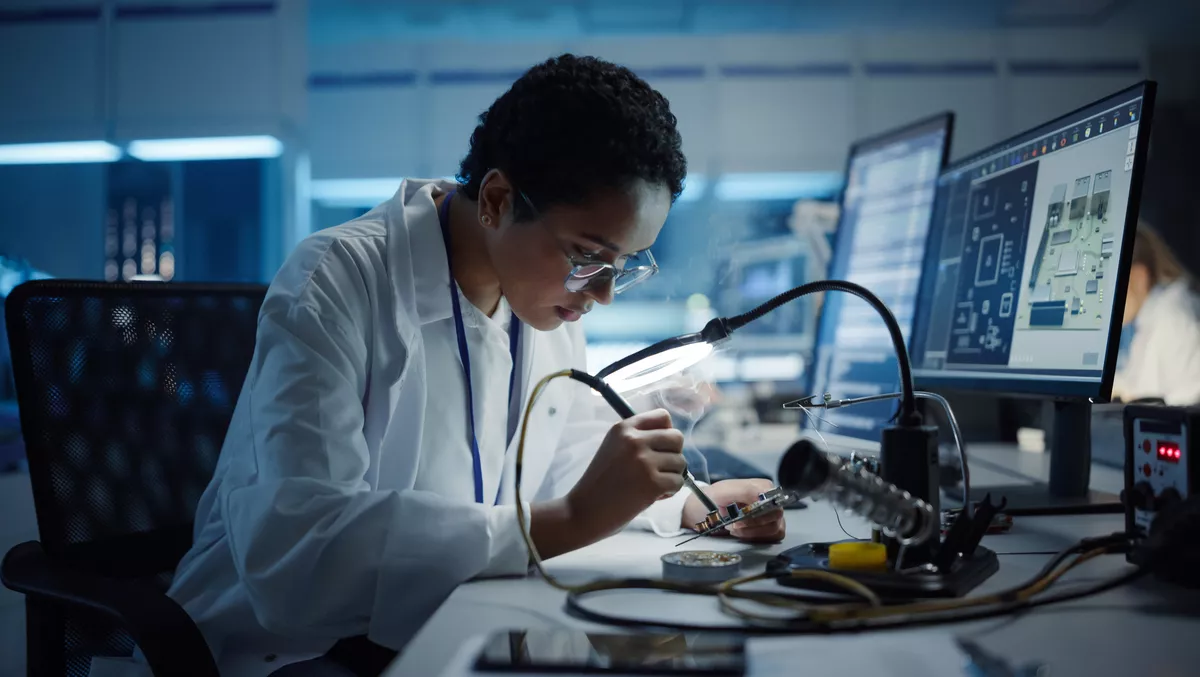 IWD 2022: ESET Australia joins women's scholarship program
FYI, this story is more than a year old
ESET Australia has announced it is joining the company's global Women in Cybersecurity Scholarship program, awarding $5,000 to a woman currently enrolled in a graduate or undergraduate program majoring in a STEM field.
"Although the number of women entering the technology sector continues to increase, they remain under-represented, and particularly in the cybersecurity space it is difficult for companies attempting to foster greater diversity in their workforce to find women to fill roles," ESET Australia country manager Kelly Johnson says.
"We've struggled with this ourselves and with the ESET Women in Cybersecurity Scholarship, we hope to break down some barriers of entry in order to support the next generation of female cybersecurity experts."
Submissions will be accepted from March 9, 2022, to May 31, 2022, at 11:59pm.
Winners will be announced on Monday, July 4, 2022. Those ineligible to apply are encouraged to share this opportunity with friends and family.
Citing an (ISC)2 Women in Cybersecurity Survey conducted across three continents, ESET says the findings show that men outnumber women three to one in the field of cybersecurity, underscoring the importance of supporting women in their pursuit of a STEM degree.
The report noted that "the more women who succeed in cybersecurity, the more likely they are to attract other women into the field. This would fill an acute need since the cybersecurity skills shortage has reached nearly three million worldwide".
In Australia, the latest data from the Bureau of Statistics showed that women comprise only 13% of the STEM-qualified workforce.
"Throughout my career in IT, I've seen how difficult it can be for women to break into this industry which is traditionally male dominated. It is getting better, and we hope that this scholarship will inspire women to be passionate about a career in cybersecurity and apply for it this year," Johnson says.
The announcement of ESET's Australian office joining this program comes after the endpoint protection platform vendor set out to integrate Intel Threat Detection Technology (Intel TDT) into its multi-layered cybersecurity technology suite.
Recognising ransomware's complex and evolving nature, an ever more formidable threat to customers' work and personal lives, ESET says it will enhance its software-based detection technologies with a ransomware detection only Intel hardware can deliver.
With progress in technological innovations often bringing new tools for the sustained growth and security of SMBs, the integration of Intel TDT means that ESET endpoint security software running on Intel-based PCs can deliver superior ransomware protection.
"This collaboration recognises the immediate boost in ransomware protection that integrating Intels hardware-based ransomware detection technology can deliver," ESET chief of endpoint solutions and security technologies Eld Kironsk says.
"Tapping into telemetry at the CPU level is an effective step we can take to enable improved tracking of malicious encryption," Kironsk says.