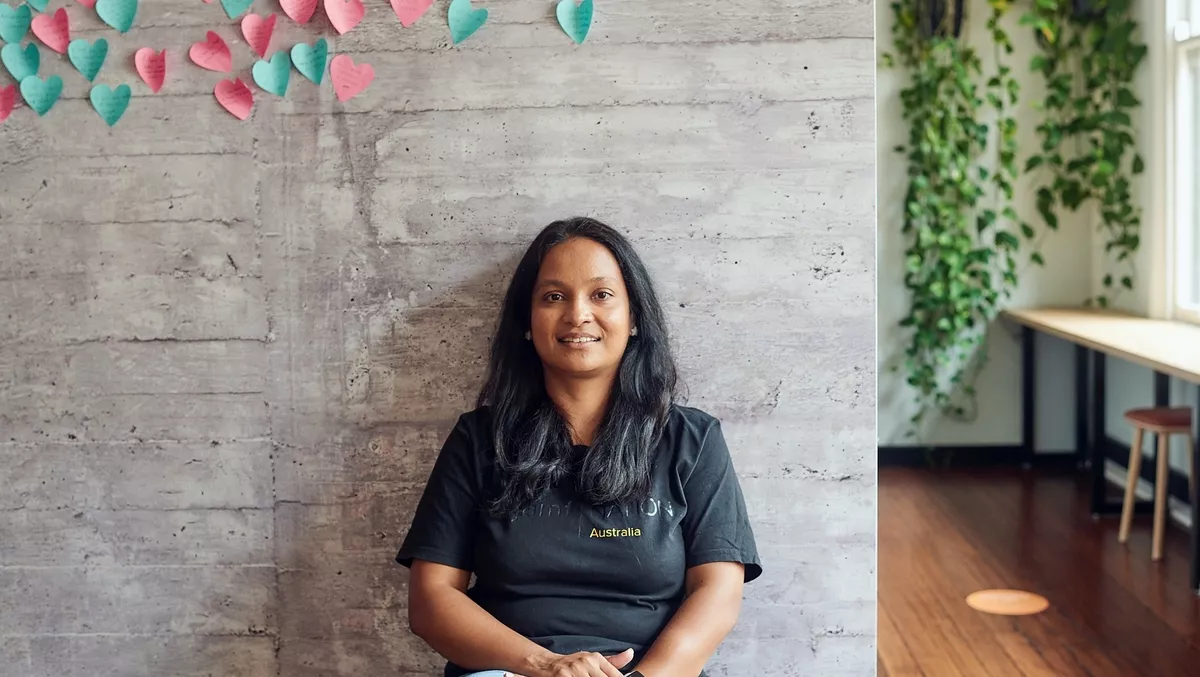 IWD 2022: Jamf on what you can do to break the bias
FYI, this story is more than a year old
Both last year's #choosetochallenge and this year's #BreakTheBias themes for International Women's Day should serve as a wake-up call to the IT industry. We need diversity in the workforce, and managers who are hiring need to ensure they're looking and interviewing a wider pool of applicants. We need to have this applied to every management level to enact change.
This year marks my tenth year of living in Australia, and it's a great opportunity to reflect on how far I believe that women have come in the IT industry over the past decade.
Working at Jamf has been a highlight for me personally. We're a diverse organisation. I started out in customer success five years ago and have enjoyed and thrived in this space. It is rewarding to connect with customers, to be able to provide a great customer experience and listen to feedback on how we can improve. I started out as an individual contributor and, over the past few years, have taken on leading a team that has included many women.
2022 is all about being visible. We normalise what we see. For example, women speaking at IT roadshows, women on IT podcasts, women in IT advertisements, etc. These things are all now happening, but so much more can be done.
Job advertisements, for example, should call out that they're an inclusive workplace when they're hiring for an IT role and recruiting all genders. Another idea would be a video of a woman advocating for her place of work and how she came to be in IT, her joys, her challenges and empowerment—a story of rising no less.
Diversity in technology ensures we capture a wider net of needs and deliverables. For example, if an app for aged care is ideated and developed by only a small group of young people, would it be successful?
For me, the joy of leading a team includes problem-solving, identifying gaps and creating improvements, and watching each individual grow to make their mark in the industry. I am also results-oriented, eager to see the final product, driving or helping my team drive improvements and impact our customers' success. We have targets and goals to meet as well, but aside from this, the projects deliver simplicity, automation, and efficiency that gets me excited.
From my experience, there are several ways the IT industry can support women, from providing an environment to thrive to a platform for networking, training and mentorship.
I highly recommend mentorship. There are two ways in which a successful mentorship programme can be organised. First, there's the unofficial mentorship where you ask for advice anytime there is a chance, and this can be one-on-one or with multiple individuals. This is easily done online or in-person over coffee. This can be as simple as seeking out someone you think would offer great advice and setting up a call.
The other form of mentorship is a formal one offered by your organisation or another diversity and inclusion organisation. This is also a great way to make new connections, network, obtain advice and learn from someone you wouldn't have a chance to connect with on a typical day.
I became a Womxn at Jamf mentee and had the pleasure of having a mentor in the Product Marketing space for close to two years. We'd have guest speakers from Leadership for a Roundtable Q and A; we went through Radical Candour chapters monthly, discussed each chapter, and applied the learnings onto ourselves.
We also talked freely and openly about areas we find challenging and obtained advice and ideas from the greater group on solving challenges. Like anyone, I have definitely had bad days and talking through things most certainly helps.
My advice is not to let uncertainty hold you back. The IT field is for all walks of life. You don't need to be a coder or hugely technical to be in IT. We have all sorts of roles in the IT industry – customer success, sales, support, engineering, diversity and inclusion manager, etc.
If you're unsure, talk to a Womxn in Tech in your network. Most people would be happy to share advice. Make an effort, and you'll be surprised how kind people are and ready to help. Lastly, take the plunge – give IT a go, give yourself a timeframe. If you enjoy it, you're good. If you don't, work with your manager to identify your career path. Be open, be adaptable, be an inspiration to others.
For me, right now, it's exciting to be working for a company that's in high growth mode. Jamf went public in 2020, and the company is expanding its channel activities to boost market share in Australia and globally.
Expanding our presence in APAC means empowering people, setting up new departments and services and being relentless on self-improvement as individuals. There'll be no shortage of opportunities over the next few years, and I'll be looking for ways to continue contributing and adding value.
Article by Jamf ANZ senior success manager, Melissa Antoine.