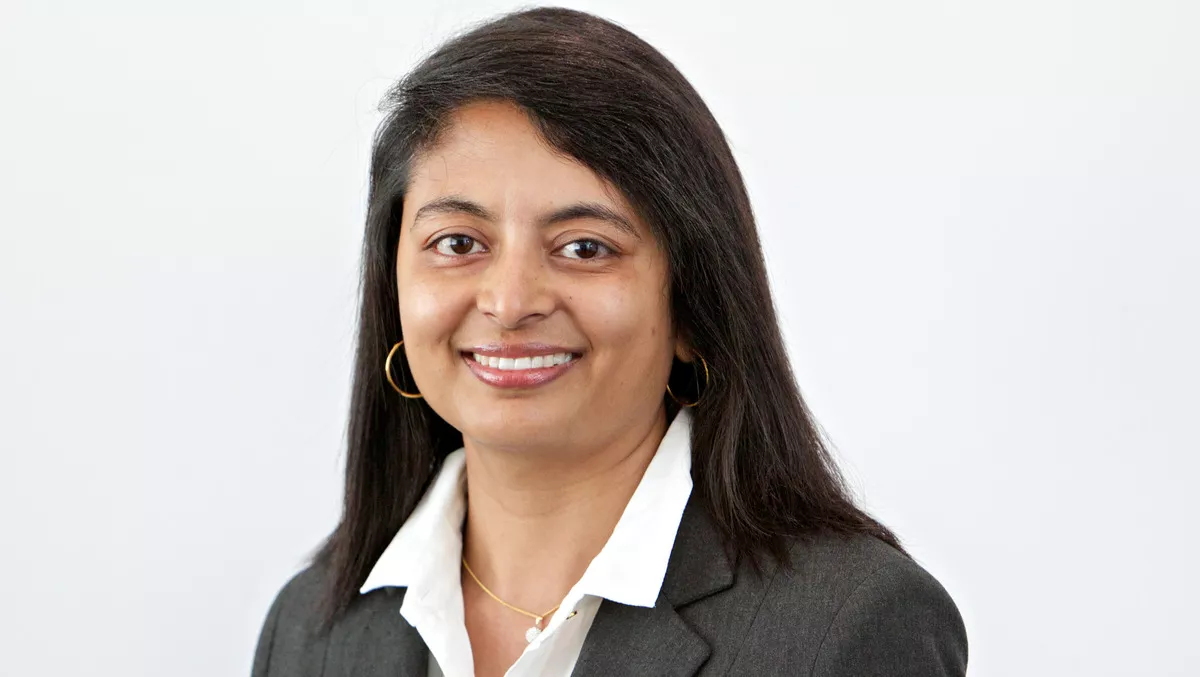 IWD 2022: Soprano director on attracting women to STEM
FYI, this story is more than a year old
What does the IT industry need to do to attract more women in the year ahead?
The technology industry continues to see gender biases, pay gaps, and women thinking twice before expressing their opinions—and it's deterring young female talent from entering the industry. To attract more women in 2022, organisations need to take workplace diversity, equity, and inclusion seriously.
Providing a flexible work environment that puts the onus on output and results, rather than a physical presence in an office, is key to this. We've seen working mothers, myself included, prove that we can balance work and family life during the pandemic, so establishing more flexible arrangements can greatly improve career outcomes for women.
What do IT companies need to do to ensure that more women have the opportunity to achieve senior leadership roles within their organisations?
Businesses must level the playing field for women to have equal opportunities to reach for leadership roles. Too often, women are held back by the prevailing bias that a woman's duty is to care for her family and, therefore, to put her career on hold. However, this simply isn't true, and businesses need to acknowledge that women are just as capable of maintaining a career while having a family as men are. Instead, tech companies should empower aspiring female leaders by providing guidance through leadership workshops, mentoring, and executive sponsorship.
How could the industry eliminate the gender pay gap?
This also ties into gender pay disparity, and while the tech industry is beginning to wake up to this, more must be done to achieve true gender pay equity. One part of the solution requires organisations to actively support women who choose to start a family. The other requires a transparent recruitment and promotion process that clearly outlines salary and benefits for any given role—this can help remove gender-based pay gaps at all levels. But most of all, it's important that women understand their value and self-worth and don't settle for less!
What is the role of government in attracting more women into STEM-based qualifications?
In terms of attracting more women to STEM qualifications, the government has a critical role. For instance, creating policies that support women to manage their professional and personal lives better would greatly increase the number of women considering a career in tech or other STEM-related fields. Beyond that, the government should work with academia to encourage young female students with more scholarships and part-time working opportunities to get them thinking about a career in tech.
What can women do to support themselves and their peers to drive a more diverse and inclusive IT industry in Australia?
While support from the top is critical, I can't stress enough the importance of women camaraderie in the tech sector. It has been so positive to see the rise of female empowerment, mentorship from role models, and peer support over the years—and it's become a powerful tool for elevating young, aspiring female talent in the industry.
For instance, when one woman encourages and supports another, this has a flow-on effect resulting in a chain reaction of support down the line. Helping each other by recommending known women to the roles they see fit is another way we can continue to support one another.
But in saying this, I don't believe we should be focusing on women alone when it comes to offering clear career pathways because I strongly believe in merit-based career progression. However, the only way we can achieve this is to place prejudice aside and give weightage to talent, skillsets, positive attitudes and not let gender bias cloud our judgement.
What are highlights of your career so far?
This is a philosophy I live by, and it's one that has underpinned my career ever since I started out as a software engineer. I'm now Director of Product and Development at Soprano, where I drive our product strategy and roadmap—from concept through to launch. For me, it was a combination of my passion for technology, managing teams, and the support I've received from my colleagues and leaders that has enabled me to achieve a position of leadership in the tech industry. And I certainly hope my journey can inspire other aspiring female tech leaders to reach for their goals.
Do you have any advice for women or students interested in a career in tech?
My advice to them is that it is not impossible. All I can say is go for it and acknowledge that there is room for making mistakes and learning from them—after all, we're human. Find a mentor that will actively support and encourage you, be bold, and most importantly, be your authentic self. Together, we can break down biases in the tech industry.
Article by Soprano director of product and development, Asha Potla.