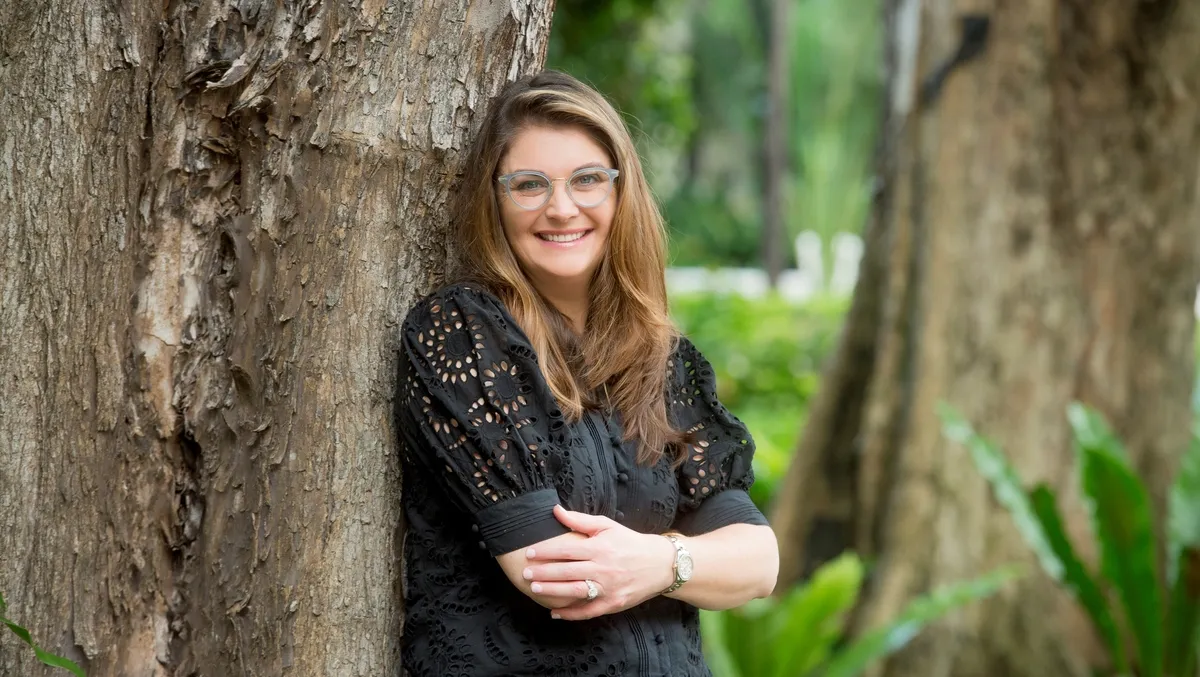 IWD 2023: Applying for the role now helps future women in STEM
"Am I a strong enough candidate for this role?" It's a question most women stop and ask themselves during their job search, so it's no surprise that women apply for 20% fewer jobs than men. We also often feel that we need to meet 100% of the criteria, while men usually apply after meeting only 60%.
Research shows that women tend to prematurely screen themselves out of the conversation and hold themselves back from applying for positions in leadership if they don't feel they tick every single box. A behavioural insight that may not come as a surprise to many women. When I reflect on my career, there's no doubt that my most rewarding experiences in my professional life happened when I took a step outside of my comfort zone and reached for opportunities that would challenge me. The truth is that we rarely ever feel ready for experiences, and as women, we need to listen more to the inner mentor than the "obnoxious roommate in your head".
My daughter is sixteen and at the point in her life where she's planning out what career path she wants to follow. Although a small part of her wants to pursue the "glitz and glam" of social media influencing, she's taken a keen interest in considering a future in STEM as a data scientist. I'm thrilled she's excited about a career in technology, and I want to continue to nurture this passion as equality in the tech industry continues to grow. But I'm conscious that for many women in STEM, even disciplines where women have a greater than 50% representation in undergraduate and postgraduate levels, the proportion of women in the industry significantly decreases after the mid-career stage where leadership positions are usually pursued. Studies show that even in areas that have higher rates of women in STEM roles, a significant percentage aren't reaching senior levels within the organisation. The overwhelming tendency to tick all the boxes when it comes to job roles has a real-world impact and can affect which candidates apply. The last thing I want for my daughter is to think that she's not as capable as the person beside her when she's applying for her next role.
So how can we get on top of this?
Despite all this, female applicants are 16% more likely than men to get hired after applying for a job, and 18% more likely than men to get hired for a stretch job. Apply for the job! You're often more qualified than you think and should always consider a stretch role where possible. Treat your career as the most important project you'll ever manage. Take the opportunity with your cover letter to explain to the hiring manager why your experience is relevant for the role, as the requirements are often more of a wish list and reflect the hiring teams' initial thinking or desired qualifications. By the end of the interviewing process, these may have evolved.
Being a woman in the technology industry requires finding a tribe of like-minded women who are passionate about change and innovation. When I'm building my team at Snowflake, I look for candidates that are eager, have transferable skills, are critical thinkers and demonstrate learning ability. Once you're in the interview, be confident enough in your ability to show that you're capable of the job through your experience and skills without having every box checked. Being privileged to work in a leadership position, I work actively to mentor women across the business to make sure diverse opinions and perspectives are part of the team. As the diversity of mentors, role models, and leaders within the technology industry adjusts, the talent pool expands, paving the way for future generations just like my daughter.