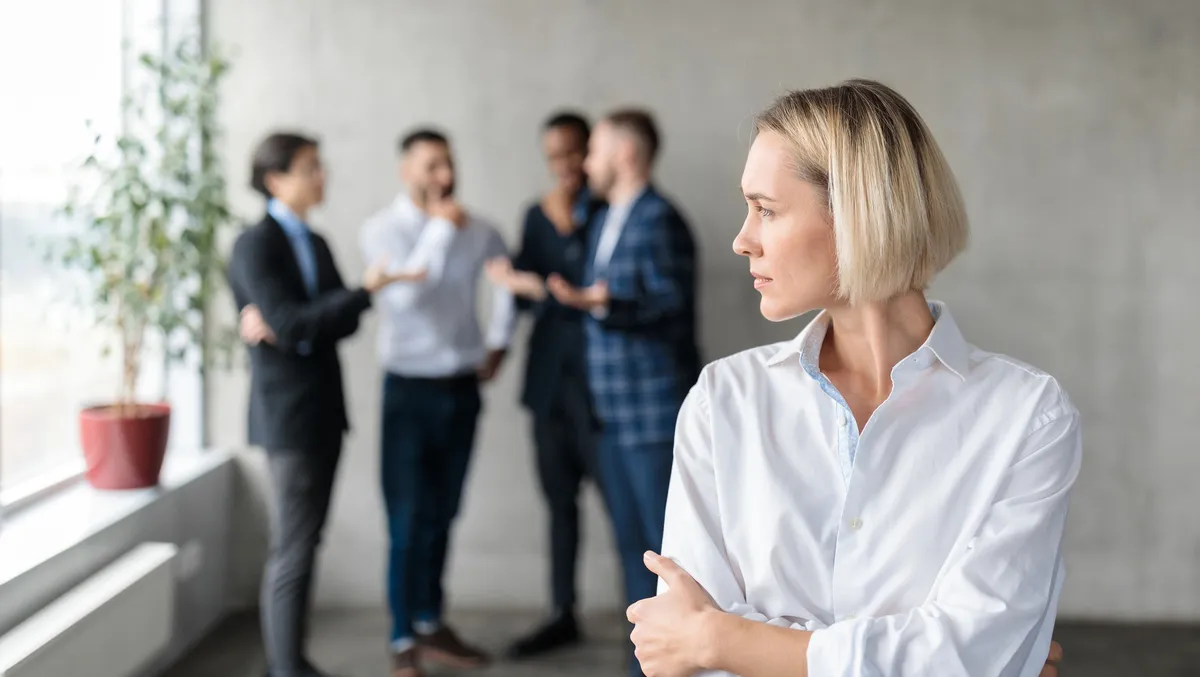 IWD 2023: Breaking the glass ceiling in tech, one crack at a time
Wed, 8th Mar 2023
This International Women's Day, UN Women is encouraging women around the world to reflect on the theme, "Cracking the Code: Innovation for a gender equal future". Innovation has been recognised by the UN as not only a tangible driver of change but also a way to bring bold, transformative ideas to life.
In the technology industry, we know all too well the multi-faceted challenges that come with working towards a gender-equal future. Despite years of ongoing debate and discussion, leadership teams are still overwhelmingly male, and there is a consistent need for fresh talent and ideas in the industry as it continues to grow.
This year, we have more case studies and proof points than ever of the ability to create and reap the benefits of gender-balanced teams. There is no silver bullet, but with strong leadership across the sector, and the adoption of proven and innovative ways to remove barriers for women in the workplace, both businesses and professional women can start shattering the status quo.
Change creates change, and it starts with one bold move
Many leaders talk about having a zero-tolerance policy for 'boys club behaviour', the desire to hire and promote more women, and providing a flexible working environment. Unfortunately, there are still too few leaders who act on these issues on a day-to-day level. Among the various other priorities and responsibilities tech and business leaders are facing today, it can be easy for the implementing and measuring of these kinds of policies to fall by the wayside. However, executives can no longer afford to look at these aspects as an additional 'nice to have' role if they want to attract and keep women in their workplace. Furthermore, in reality, their role is to lead by example, from which teams will continue and extend the impact of those behaviours.
Creating a friendly and respectful work environment starts from the top, and the impact of demonstrating that intention is multiplied by the workforce as they experience and appreciate the results of an inclusive and productive environment. This is one of the biggest and simplest reasons why women across Australia have been calling on the government and corporates to implement recommendations from the Respect@Work report.
Also, in my experience, applying an approach that involves making strong female hires from the start will organically lead to more female talent being attracted to and welcomed within the organisation. For example, not all software engineers are active on LinkedIn, and women in families may choose to stay with their current job for stability. Getting great female technical talent starts with building a network of women within the organisation who are likely to leverage their own networks to bring in talent that may be otherwise impossible to find.
As each incremental change leads to transformation, don't stop there
The pandemic saw many workplaces adopt flexible working environments, which proved particularly beneficial for working parents and had a domino effect on providing greater opportunities for women in the workplace. Leaders need to continue championing flexible working in ways that work for team members and get comfortable with the absence of rules or mandates around where or when someone should work.
The Australian government is currently looking at how to help close the gender pay gap by publishing employers' pay rates for male and female workers through new legislation. This is a bold and important move by our political leaders to lead by example while also encouraging Australia's biggest employers to be accountable for their actions. This should be seen as but one part of the solution rather than the answer in itself. Nothing is stopping organisations from doing their own internal review, starting their own diversity and gender pay gap programs, or building committees dedicated to increasing the number of women in senior leadership positions within their own organisations.
As women across the world put their minds together to 'crack the code' on gender equality this year, business and technology leaders have a range of opportunities they could be grabbing today to be part of the change they want to see. No one has to carry the burden of this transformation alone, but if everyone took one step to make a crack in the glass ceiling, we can shatter it together in our lifetimes.