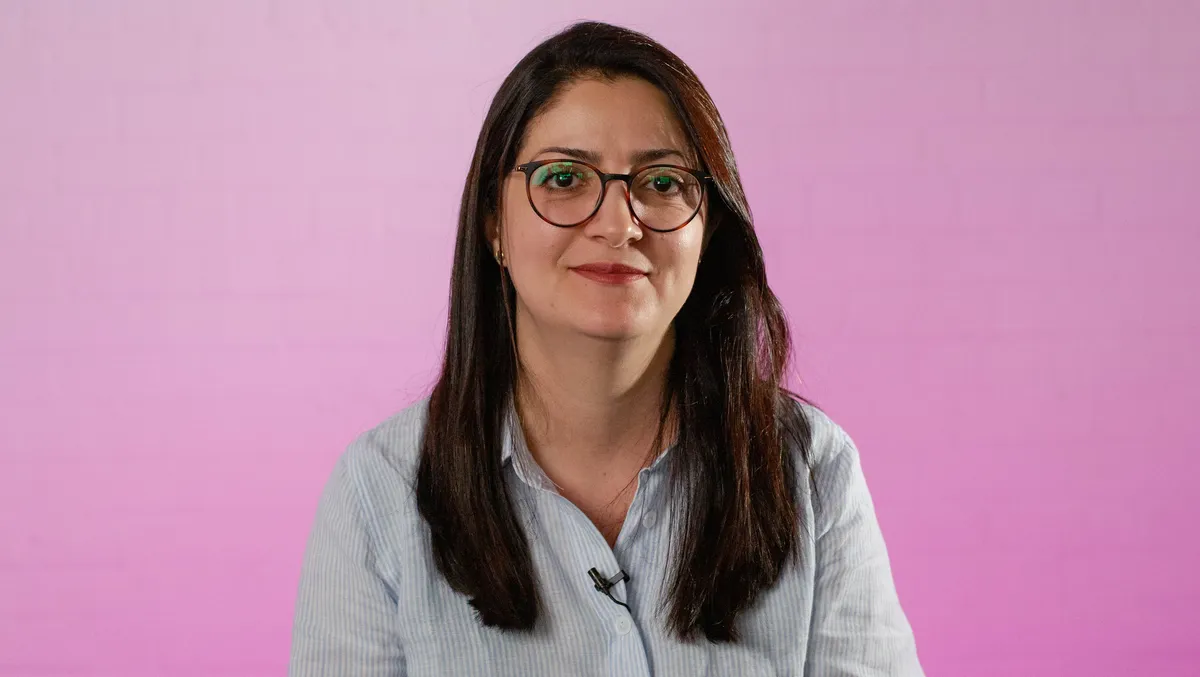 IWD 2023: Cracking the code for creativity as a female software developer
My pathway to becoming a software developer wasn't traditional or planned. It was only by realising the breadth of opportunity that a career in technology offers that I decided to take the leap.
Given the United Nation's theme for International Women's Day 2023 is 'DigitALL: Innovation and technology for gender equality', I'd like to share my experience as a female software developer – not just the challenges faced in what is still a male-dominant industry, but more importantly, the wonderful world of creativity it opens up and why more women should consider it.
Unleash the creativity
I admit this wasn't the career I chose when I finished high school. As a child, I loved maths and problem-solving, so I went on to study physics at university. However, physics didn't make me happy – it didn't fulfil my need to be creative. Both my parents worked in the arts, so I grew up in an artistic environment. I loved to design, and I wanted to create things.
I knew I needed to change career. My decision to move to software development boils down to three key reasons: 1) everyone uses technology in some way. 2) There is a huge variety of career paths across all industries, not just IT. And 3) It is extremely creative – a big clue is in the name: developer. Essentially, software developers come up with new and better ways to solve problems. IT isn't only a job, it allows you to create something that you leave behind for others to use. And an added bonus is that every day is different – I love it!
What stopped me from choosing software development from the start? It simply wasn't on my consideration list as I wasn't familiar enough with it. Technology wasn't one of the careers promoted at school. When I turned 18 and had to choose my career, I opted for physics based on my maths skills. I wasn't aware of other options where I could combine all my capabilities and interests. I certainly didn't think of IT as being creative.
The creative aspects of software development are extremely underrated. Today we see so much discussion about the need to get more girls to study STEM subjects at school and university to help fill the talent gap in IT professionals. But in parallel, schools need to showcase the creative side of software development; I'm sure it would help attract a much wider group of students to consider technology careers – including more females. After all, programming languages are just tools to create and build.
Make the unfamiliar familiar
I began my IT career in 2007 when I moved to Australia from Iran to study a Masters in Information Technology at Federation University Australia (formerly University of Ballarat).
I was one of only a few female students in my class, which meant that I experienced the feeling of working in a male-dominated industry from the start. According to the Australian Bureau of Statistics, only 28% of university students studying IT are women.
Don't get me wrong, I haven't suffered overt workplace discrimination for being female. Gender doesn't impact technical ability. But it would be nice to have more females in the technical team. Not only does it bring diversity of opinion, but when more people in a team share an experience, such as balancing work with being the mum of a four-year-old or caring for elderly parents, then those experiences are normalised. It educates the wider team and promotes greater understanding, acceptance and inclusiveness. Thankfully the numbers are improving. While I am currently the only female in my immediate software development team, I work closely with three female product managers. Here at WiseTech, 20% of our technical roles are female. But as an industry, we need to move faster.
A recent conversation I had made it clear to me that if we are looking at gender bias, we also need to look at the attitude and perception women have of themselves. I asked a teenage girl what she wanted to be, and she said a florist. While her decision to be a florist is fine, I couldn't help but wonder if she was missing other opportunities because she wasn't aware of them? This is one of the key issues of the underrepresentation of women in the IT industry. We can no longer wait for young girls to organically become aware of IT as a career option, we must proactively promote it at school and highlight its creative potential. And we must do it early before they choose a different career path.
I'm very proud of the work WiseTech Global is doing with Grok Academy to deliver free tech education initiatives for K-12 students across Australia. But we can all do more. I would also like to see schools drive more conversations about the creative possibilities of an IT career.
Create a sense of purpose
While studying at Federation University, I worked in the university's IT help desk. Combining study and work was invaluable. Work helps you learn, and your learning helps your work. I was employed as a junior software developer at a software engineering firm just two weeks after finishing my degree!
Importantly, hands-on learning gives you context and a sense of purpose for your creativity. Highlighting the impact software development has on the world would be another great way to attract more females.
For example, at WiseTech, I work in the global logistics industry. I can see that what I do makes a real difference – my work in transporting and routing messages, focusing on customs compliance, impacts shipping container movements around the world. The end game is getting goods across the world faster and more efficiently. That's a little scary, but exciting. I see the purpose of what I do, and it drives me to look for ways to solve problems.
In 2022, I was also selected for our Emerging Leaders program – providing ongoing leadership skills development. Four of the ten people in my cohort were female, so clearly we have a new generation of female leaders coming through.
What can we do to help?
There is a huge opportunity for more women to embark on technical IT careers. I call on my fellow female software developers to go out and show the world what you do. You don't have to stand on a stage and talk to huge crowds. But take the opportunities to explain what you do and the impact it has on the world – especially to children, parents and teachers. You might be the one to inspire a young girl to apply her creative mind to IT. And imagine where that career journey will take her…