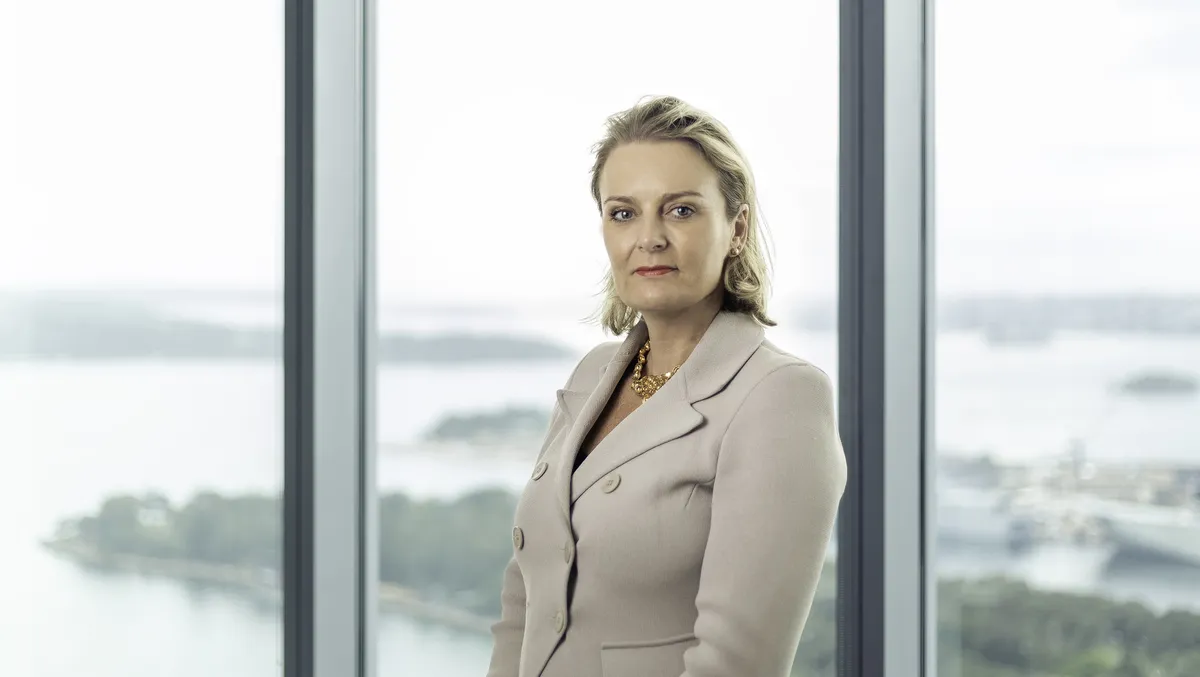 IWD 2023: Digitalising financial services for better inclusion of women
Wed, 8th Mar 2023
This International Women's Day, people worldwide are coming together to discuss the difference between 'equality' and 'equity'. To illustrate this in a financial context, equality is allowing everyone into the bank to apply for a loan, but equity is judging their ability to bear this load with more than the traditional criteria like a steady flow of income, accounting for lifestyles, geo-economic information and more. Equality provides everyone with the same opportunity, and equity accounts for every individual's differences while allocating resources and opportunities so that everyone can achieve an equal outcome. This year, along with all my colleagues and contacts, I'd like to invite everyone to #EmbraceEquity.
The topic of equity is especially pronounced when we take a look at financial inclusion for women here in Australia. According to WIRE's FIAP report, 2 million Australians struggle to pay basic bills and over half are women. In addition, 90% of women will retire with inadequate savings to fund a comfortable lifestyle. As digitalisation spreads across industries, including financial services, it stands to enable better financial inclusion for women everywhere. As major beneficiaries of this shift, women are set to gain both economic empowerment and financial well-being.
Gender socialisation and the propensity to value male contribution greater than that of females has been prominent for the longest time, causing women in Australia to lack confidence in their abilities. Often, women internalise the wrongful belief that they are incapable of effectively taking control of their finances, which is compounded by a lack of financial knowledge and subsequent intimidation by financial providers. According to Women + Money, 68.4% of the part-time workforce is made up of women, who are known to spend twice as much time engaging in unpaid labour than men, widening the wage disparity. It is undeniable that today's society has become much more equal when it comes to the availability of opportunities, but the gender pay gap and barriers to entry for women leave much to be desired in the realm of equity.
Financial inclusion through access to services such as loans and investments or education carries the potential to help women feel more confident and secure. By eliminating costs and subjective judgements while broadening access to resources, technology is striving to eradicate the barriers of empowerment for women. Enabling women to apply for financial accounts through an automated process reduces their chance of getting turned away by agents who may carry biases when approving applications. Digitalisation, especially in financial services, extends beyond convenience; it helps to create equity by offering everyone the resources and independence to take control of their finances.
As a growing number of corporations take on the challenge of enhancing financial inclusion, it is crucial that they do so with thoughtful and purpose-driven leadership and provide women with the right resources for self-empowerment. Financial counsellors are available from the Federal Government organisation Moneysmart with insights and resources provided by the ASIC, and the Australian Office for Women provides educational support and counselling on financial growth and management as well.
A key component in enabling women to take charge of their finances is ensuring they are represented by empathetic leaders who embody their beliefs. And inclusive leadership can also boost a company's financial performance perspective. Heidrick & Struggles' DE&I survey revealed that 56% of Australian executives believe their DE&I efforts around inclusivity contribute to their business success to a large extent, up from 27% three years ago. Our leadership monitor survey also revealed that 72% of APAC executives had changed their leadership style and company culture by a great deal or a lot to become more inclusive. Companies can soon look forward to reaping the rewards – research has shown that when employee voices are heard, companies are six times more likely to be innovative and agile and eight times more likely to achieve business outcomes.
It is encouraging to note that our most recent Board Monitor report highlights that women hold nearly half of the board seats at ASX100 companies. Digitalisation within financial services is a driving force of gender equity, and it is up to stakeholders to choose leaders who can merge profit with purpose in their innovation journey.