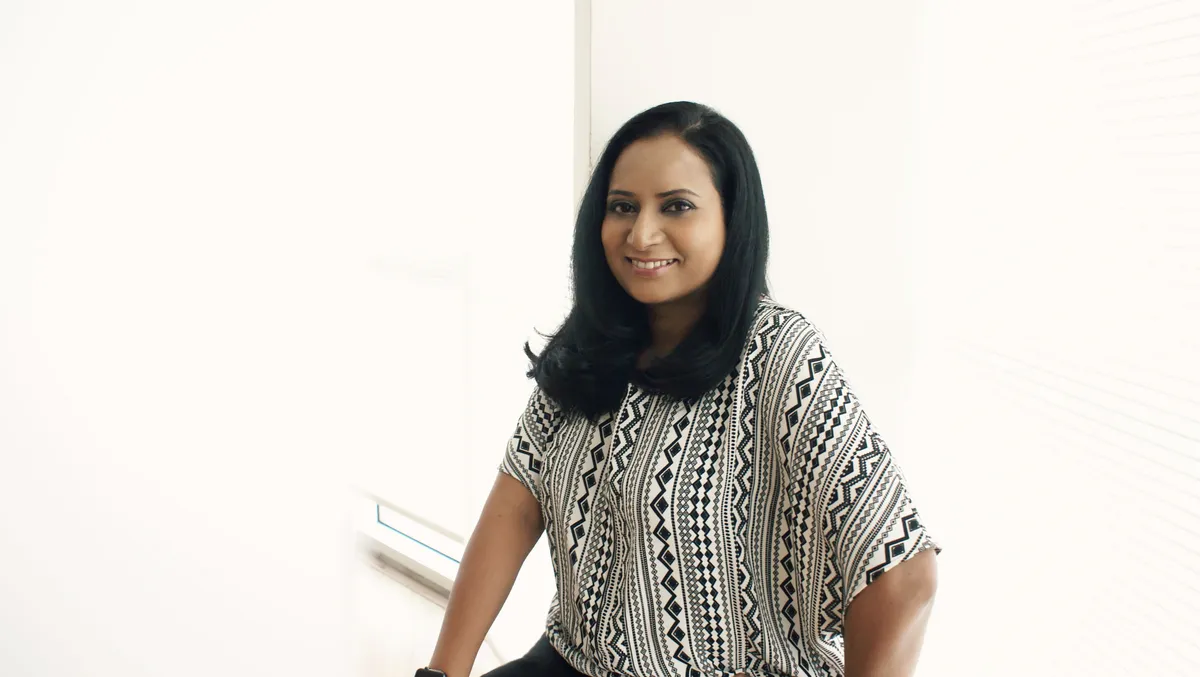 IWD 2023: Embracing strengths of diversity and uplifting women
Society has traditionally seen the world of technology as a male-dominated industry. While there are still ways to go to achieve gender parity in the various areas of technology, it is important to reflect on the progress made by women in tech and recognise challenges that still need to be addressed.
In a world where we have seen iconic women like Susan Wojcicki or Reshma Saujani make huge strides in the technology industry, the role of women in technology should be celebrated and inspire others in the industry.
But how do we challenge tech companies to review practices to become more inclusive and to empower women to bring out their best potential?
Technology is always changing, so should we
As someone who did not start my career in the tech industry, I've always worked consciously on building a squiggly career for myself - one that is not defined by the corporate ladder but is fluid and full of possibilities. Moving into the tech domain, I consciously pivoted from data, analytics and strategy to technology in the last seven years, with a stint covering working in a start-up before re-joining GroupM. It was imperative to shape my skills and competencies, especially in an evolving advertising industry that runs on an operational infrastructure involving data, technology and platforms.
The tech industry is incredibly dynamic and constantly evolving, providing opportunities for only those who are willing to learn and adapt. Being humble and striving to enhance your skills and knowledge is as important as working on domain-related skill sets and building subject matter expertise.
Soft skills are just as essential as hard skills for tech professionals. Some of the most important skills that should go along with your expertise should include having the self-awareness and the attitude to keep learning, unlearning and relearning.
With how fast the industry is moving, we have to be comfortable with change and be hungry for continuous evolution. For leaders, that also includes an imperative to always improve the way we communicate, manage, empower, and build our teams.
Uplifting others to nurture future leaders and mentors
In an industry that has a very low representation of women, there is a significant drop-out rate during life stages when women become mothers or caretakers. With the expectation to sacrifice their job, the career ladder is often broken or bumpy in tech organisations.
This is why women empowerment and Diversity, Equity, and Inclusion (DEI) programs go hand-in-hand in the workplace. Mentorship and support can be vital in shaping the career of women and help tackle these challenges. Having the opportunity to be a mentor for other women in my sphere keeps me grounded on the gender equality issues we still face in the corporate world today.
From working with young women navigating entry into their professional careers and honing their competitive edge to senior women facing challenges in development and family pressures, mentorship has been important in helping them build the confidence to face all these barriers without compromising their careers. This time commitment has helped me fulfil my pledge to grow the women around me.
Uplifting people requires companies and business leaders to be human and compassionate. They need to have managers and mentors who are empathetic and can facilitate their career development. Meanwhile, it is also on companies to provide equitable access to women for training, projects, and resources to accelerate skill-building for women in technical roles.
Making informed decisions with data-driven insights
There is no compromise for a diverse talent profile across gender, ethnicities, cultures, capabilities, and competencies in any organisation. Women are part of this equation, helping bring unique perspectives and innovations to the table.
But this does not mean that segregating what women have to offer versus men should be perpetuated, as that would only create a harmful stereotype. Attributing certain qualities and characteristics to women as a collective group would perpetuate inequalities in the workplace and defeat the purpose of creating equity.
As a data-driven person, I believe that insights are important to help address gaps in equality. The first step is measuring the gender balance because we cannot improve what we do not measure. With the right data, understanding and personalising the needs of our teams and our people individually, such as hiring, mentorship, training, succession planning and flexibility.
Takeaways
This International Women's Day is a good reminder that, as women, we should support and elevate other women in the industry and beyond. The industry as a whole still has ways to go when it comes to diversity and inclusiveness, but being in an ever-evolving field of expertise only means that we can empower change from the inside.
Here are a few takeaways and learnings I have picked up over the years:
1. Keep learning: While it's important to hone skills in a specialist area you are currently in and or intend to build, it is equally important to learn in the areas of management and leadership that allow for your growth.
2. Speak up: If you have a point of view, make sure it's heard. If you disagree with something, don't be afraid to speak up.
3. Effective communication: Communicate with effectiveness, be confident and build your storytelling techniques.
4. Find a mentor: Find someone who is preferably outside your organisation who can guide you and navigate you through the challenges and ambitions.
As women in tech, we should always embrace self-development as a way to forge a long-lasting career in the industry. Women are not a monolithic group – we come from different backgrounds, cultures, and communities, and we face different challenges and opportunities. By working together as a collective, we have the power to amplify the voices of women and empower them in leadership in STEM.