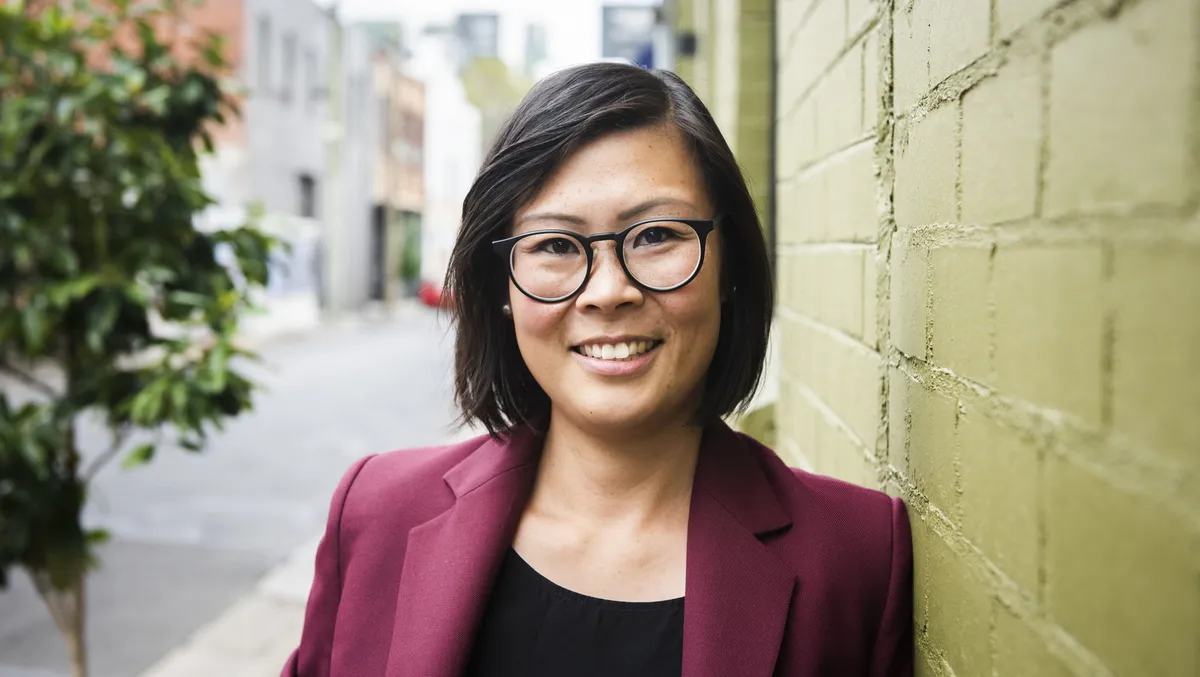 IWD 2023: Female leaders reflect on inclusivity and diversity in tech
Wed, 8th Mar 2023
While it's important to celebrate women today, International Women's Day also presents an opportunity to highlight how we can do better to prevent ongoing inequality and injustices that still exist for women and non-binary people within tech.
'New tech', like AI, robotics and VR, are the fastest growing industries in Australia, yet women are significantly underrepresented in these fields. Despite this, jobs in tech are booming. The recent 2023 LinkedIn Jobs on the Rise report showed 12 of Australia's fastest-growing titles are tech-related, yet men dominated every single role with regard to gender distribution.
Unless change occurs, a serious lack of inclusion will affect the technology products, coding and algorithms of tomorrow, which, in effect, will contain latent biases against other genders. With the Tech Council of Australia recently estimating the need for another 650,000 tech workers by 2030, there are huge opportunities for women and non-binary people to contribute to the future of tech.
On IWD today, six leading women in technology have shared their views on the industry, how it could improve and what we need to achieve equality.
Rachel Yang, Partner, Giant Leap Fund
When it comes to equality in venture capital investment and tech, the statistics are still very disheartening. Women-only founding teams continue to be underfunded (currently 0.7% of capital), despite their sizable contribution to the economy. In fact, if women and men participated equally as entrepreneurs, global GDP could rise by 6% and boost the global economy by $5 trillion. Likewise, businesses run by women generate 12% higher revenues annually and use an average of a third less capital than their male counterparts. Mandatory reporting should be introduced to ensure VCs report on areas such as the percentage of deal flow they are receiving from women-led startups and the percentage of capital invested in women-led startups. While tech can help enable equality, we need to improve transparency and have better, more inclusive workplaces, practices and policies to ensure true change occurs.
Lisa Vitaris, Senior Director, Sales and Marketing CMO, amaysim
An inclusive work culture exists when it comes from the top down and when other women provide opportunities and support. We have one of the only female CEOs, Renee Garner, in telco and due to that, women at our company have access to a great deal of support and a community of other like-minded women. Areas like parental leave, returning to work and learning and development receive great focus, and we are lucky to be part of a community of women who support each other and are encouraged to share our dreams. However, this isn't the case at all companies. Businesses need to review their policies regarding inclusivity and call out five core things; reviewing parental leave benefits, making sure parental leave is available for all genders, providing flexible working arrangements, raising women up in the business and providing greater growth opportunities.
Caitlin Zotti, Co-CEO, Pin Payments
The split of parental leave is definitely something that needs improving, not just in tech but across the board. That's quite important to me because I've been fortunate enough to come back to my job after six months off, so my husband can now spend six months with our daughter. This has had such a positive impact on our family but also our happiness and fulfilment as people and parents. Sadly, these options aren't afforded to everyone, and that needs to change. I'm a new mother and a tech Co-CEO, which I was appointed whilst on maternity leave, and that's made me really aware of how I can support other women with my position and be a positive influence in their careers. We would definitely love to see the increased representation of women and non-binary people applying for tech roles with us, and we're working on how to attract greater diversity in the industry as a whole to get more women working in computer engineering careers.
Kellie Brown, Founder and Creative Director, Fig and Bloom
International Women's Day is an opportunity to highlight some of the statistics around inequality and ingrained misogyny. I think the pay gap that still exists between men and women applies to how men perceive' women's jobs'. Just this week, a man at a multinational multimillion-dollar company asked us if we would supply a huge number of flowers in exchange for social media exposure for IWD. It's instances like these that we need to talk about. Our business is a product and a service, and requests like these indicate that neither are valued. As the founder of a national eCommerce tech firm, I lead from the front in these scenarios to support my female-led team to respond firmly to requests which are clear-cut examples of inequality.
Amanda Walker, Co-Founder and CEO, Aussie Holiday Stays
People are finally starting to understand how valuable women are. As a stereotype, it's true that women's relationships are stronger, and that's huge in tech. To get the most out of your team and relationships with your co-workers, it all comes down to those soft skills which present women with a unique and real opportunity to shine. When women see other women doing it for themselves, they're more likely to give it a go; it's that whole 'see her be her' movement. However, women need to trust their intuition. When it comes to investments in your business, don't give anything away until you are sure, easy money is not the way forward.
Marine Grangier, Head of Marketing, Foodbomb
I feel like I had more opportunities than men in tech, precisely because of the lack of female representation in the industry. Some tech leaders now know there's a gender imbalance in the industry and are determined to hire and retain good female employees. However, this isn't always the case and I realise I'm lucky to be supported by the business I'm a part of. The one obstacle I've encountered is having the confidence to speak up in meetings where I'm the only woman and more balanced representation would help with this.