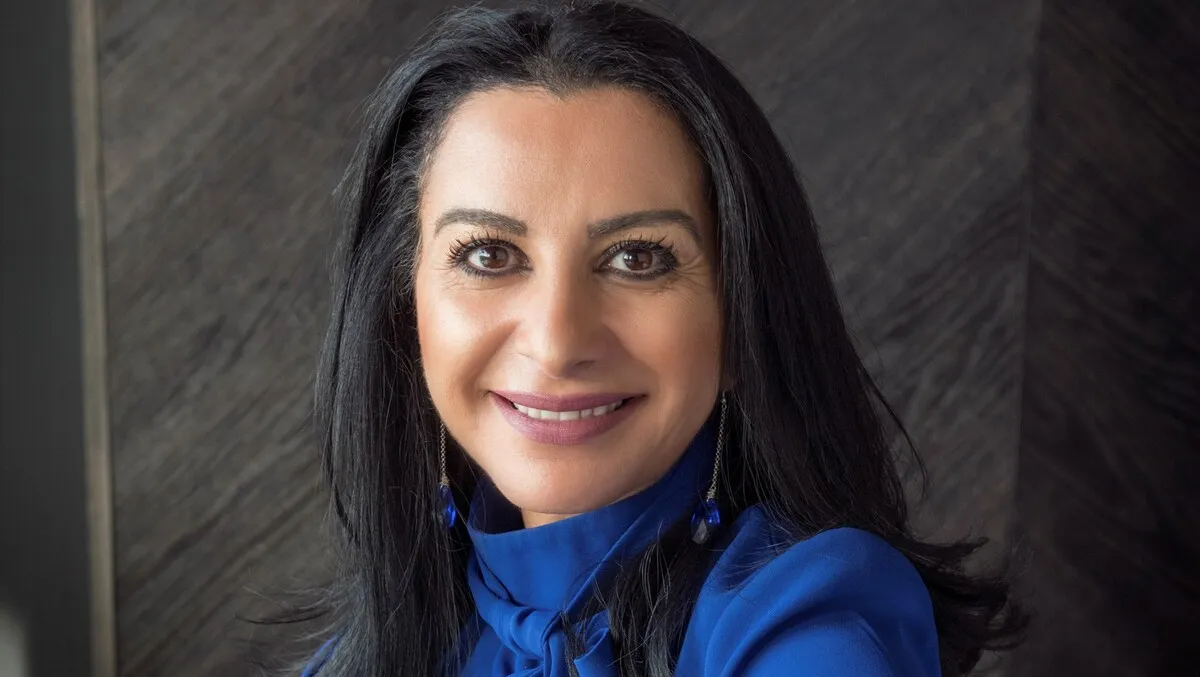 IWD 2023: How to support women through hybrid working
For women in the workplace, it's becoming clear that the post-pandemic era offers good news and bad news. In Australia, 47.9% of employed people are women, yet the COVID recession hit women much harder than men. In fact, Aussie women lost more jobs than Aussie men – almost 8% for women compared to 4% for men.
According to Lean In and McKinsey's Women in the Workplace report, we're in the midst of what its writers call a 'great breakup' - a phenomenon that's causing female leaders to leave their jobs at the highest rate ever witnessed.
For individual women, the move from one role to another may represent progress, but for ambitious firms focused on growth, stemming this exodus of female talent is vital.
This International Women's Day, it's important for businesses to understand the role they can play to turn the 'great breakup' into the 'great make up.' The key? Hybrid working. Here's why.
Setting the scene
Put simply, most companies can't afford to lose female leaders. They don't have enough of them as it is.
In 2021, I supported a BrandedU and WOMEN Inc. campaign that highlighted this issue in my home country, The Netherlands: a nation where there are more CEOs named Peter than women CEOs.
CEW's (Chief Executive Women) research finds the same problem; only one in four executive leadership roles at ASX300 companies are held by women, and only one in ten are in management roles. These roles typically shoulder profit and loss responsibilities, a "traditional pathway" to the CEO chair.
Even worse, Grattan suggests that Australian mothers and single parents, the majority of whom are women, had a higher likelihood of leaving the workforce than others. This matters not only on principle but because diversity in businesses drives success, promotes productivity, and helps to establish a healthy company culture.
Women want work-life balance
Women tend to experience a lot more exhaustion and burnout than men, as they're also more likely to shoulder a higher number of domestic responsibilities. A 2022 Deloitte study found that close to half of Australian women are feeling burned out, with more than half admitting to higher stress levels than a year ago. This once again points to why women tend to leave jobs that don't have a flexible people-first approach to work.
First and foremost, firms need to consider the balance between the 'push' and 'pull' factors that affect women's willingness to stay in their roles.
Key among pull factors is a clear, effective hybrid working policy. According to Nicholas Bloom, a Stanford economics professor and world-renowned expert on hybrid working, companies that offer this kind of flexibility can expect to see quit rates decline by as much as 35%.
Hybrid working is especially important for women as they tend to wear many hats and want to strike the right balance between work and home life. In my own life, it makes a vital difference: I'm empowered to co-parent my daughter, take good care of myself and progress in my career - priorities that would be far more difficult to manage successfully if I were travelling back and forth to a central office every day.
By cutting down the need for commuting, companies give back valuable time to their people. With exhaustion and burnout rates highest among women, this is of particular significance for female employees - and the firms that need to keep them. Without hybrid working, firms are at risk of losing some of their best talent.
Consider company culture
When it comes to 'push' factors, company culture can be a major influence on women's decisions to abandon leadership roles.
Women offer skills that can be invaluable to any workplace. However, their mere presence isn't an indication of achieving fairness.
With my own teams, I regularly challenge the cultural norms and social conditioning that can hold women back. Perfectionism is a perfect example: as women, we're raised to try and get everything right, while men feel freer to make mistakes. I tell all my people that being 70% sure about something is usually sure enough! Adopting that 'can do' approach enables innovation across the board, but it's especially liberating for women.
Firms that consider not just what people, but what women need, in terms of motivation, encouragement, and confidence-building will find it a worthwhile effort.
Making hybrid work
Adopting hybrid working isn't a panacea. However, it is a positive step towards better recruitment and retention of female talent. Companies need to create policies carefully, monitor their efficacy, offer adequate training, and be open to feedback. They can also explore how men and women can be encouraged to take up the hybrid work offer equally.
Having a professional, well-equipped 'third location' could be the key to levelling the playing field. The option to work from a local co-working space instead of a city HQ can help women employees in many ways. Some of these benefits include the minimisation of domestic distractions, lesser commute time to have more quality time with friends and family, and a boost to overall mental well-being.
This is one reason to consider the provision of local, flexible workspace for employees: professional environments close to home where they can work without domestic distractions and without the burden of a long commute.
Women are as ambitious as ever - but this drive now extends to rejecting working cultures that don't serve their best interests. Without diverse and inclusive leadership driving business decisions in 2023, we can only expect poorer outcomes, reduced productivity, and poverty of ideas and innovation. To achieve true success, businesses need to make the hybrid model work for their employees, thus prioritising the interests of their people.