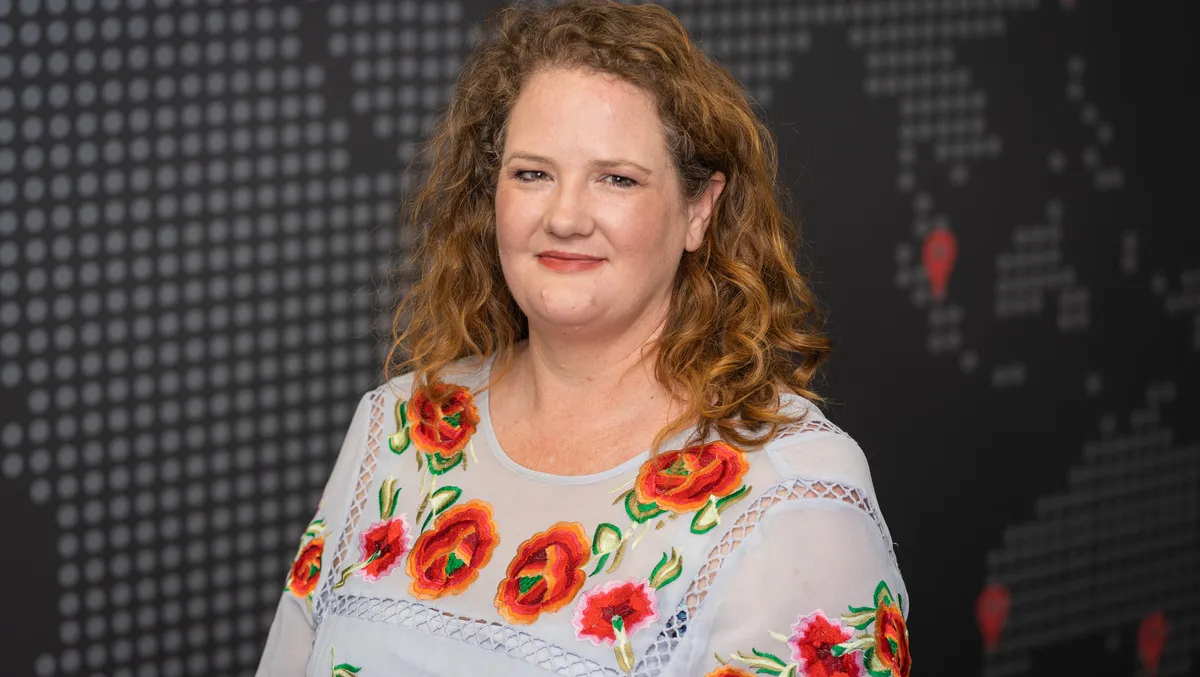 IWD 2023: It shouldn't take innovation to make gender equality happen
Wed, 8th Mar 2023
This year's theme for International Women's Day is "Cracking the Code: Innovation for a gender equal future", and it could not have come at a more critical time. Whether it is the dangers women face when online dating, the general rise in online abuse and harassment, the decreasing share of capital funding that goes to women founders, or the fact that only about a quarter of people working in technology jobs in Australia are female, women are still behind in almost every aspect of life (except distribution of housework – somehow we always seem to win that).
While the information management (IM) and data privacy sectors are well represented by women, the more senior the role, the bigger the gender disparity becomes. A single article cannot address every single factor in this trend, but one aspect that is close to my heart is the plight of working mothers (and I don't use the word 'plight' lightly). Women in the workplace face challenges everywhere, but women in the workplace, who are also parents, can certainly experience a unique set of difficulties.
The fact that the theme for IWD 2023 includes how to be innovative is concerning. Because the truth is, we don't actually have to be very innovative at all. We just have to DO all the things that have been talked about for many years now. The time for discussion around how to drive a gender-equal future through innovation and technology is over. Now is well and truly the time for action.
The 'talent pipeline' excuse is no longer relevant
I have heard too many times throughout my career that the talent pipeline, unfortunately, is not there for companies wanting to hire women. This viewpoint is outdated and needs to be removed from the lexicon immediately. The talent pipeline very much exists, but if employers are not offering flexibility and supportive working environments (for everyone, not just for women with children), that talent pool is, of course, going to be reduced. When I returned to work after having my first child, I had to door-knock at 27 daycare facilities before finding one with space available. And then, my request to work 4.5 days a week (i.e. I only asked to reduce my hours by half a day) was met with extreme reluctance. It only took a month before I caved and was back working full-time.
Fast forward to 2023, and there is no excuse for employers that fail to provide flexible working arrangements. Again, this isn't just innovation – innovation was when we had to send entire workforces home and prove they could still do their jobs. This is just meeting the needs of a core part of the Australian workforce.
Building a sustainable information management industry
More and more, we see that a diverse set of talents is required in the ever-changing IT/IM industries. We know that two-thirds of all jobs are expected to be soft skill intensive by the end of this decade, and with critical thinking and analysis being the top soft skills IT employers are seeking in Australia this year, there is genuinely no excuse for businesses that are not looking for gender diverse talent in their tech teams.
There are also significant economic gains to be made from higher rates of female participation in the workforce. A Goldman Sachs report found that bridging the gap between male and female employment rates could provide a $114 billion boost to the Australian Economy. However, Australia is not doing this well. In 2021, Australia fell from 15th place to 50th in the world as a leader in gender equality on the World Economic Forum Global Gender Gap Index. It's clear we are not doing enough.
In this age of information avalanche, the role of information management has never been more critical. Given this is a female-dominated space, it is timely to examine how we can provide better support to those who make up the majority of the workforce. This includes examining how we pivot more women into the male-dominated IT space, especially as information management continues to grow in the digital world.
For too long, information management has been viewed as an administrative function. With recent high-profile data breaches now pushing executive leaders and boards to make this an immediate and ongoing priority, the attitude towards proactively preventing data breaches and securely managing company data is shifting. But this needs to go further.
Businesses need to start taking information management from being seen as a cost centre or internal service department to one that delivers tangible financial savings. We need to modernise information management as a discipline, moving it from an 'in the basement' mentality to that of driving business transformation and efficiencies. Doing so will support innovation as well as improve data integrity and security for everyone. And it is women who will drive this change when we give them the space, flexibility and support. That shouldn't be considered an innovation but simply meeting expectations.
It's not innovative to have workplace flexibility, affordable and accessible childcare, and gender diversity at an executive level or in parliaments. None of this is new; we just have to stop talking about it and actually do it.