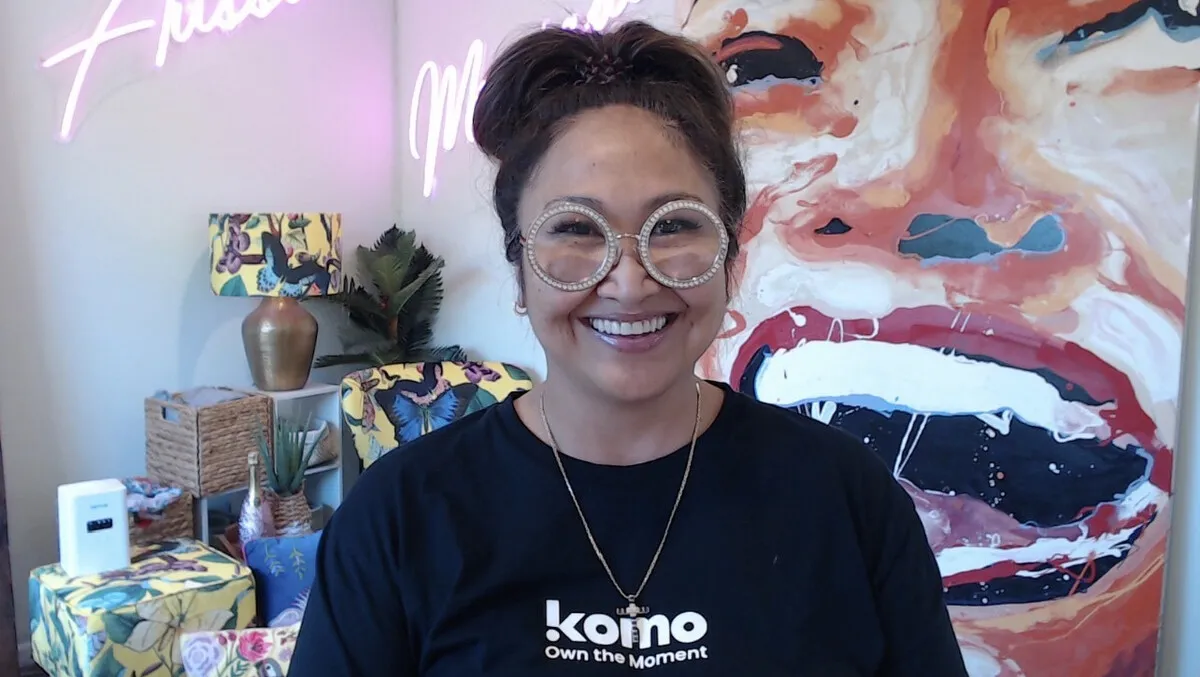 IWD 2023: My journey of resilience, loyalty, positivity and authenticity
IWD is a day of reflection and to celebrate. Moving at the speed of culture comes with a whole set of challenges, the biggest being our limiting beliefs. Looking back at my own journey, I see I was given opportunities to push myself and make the role my own. Could I have done more? Yes. Did I? In many cases, no, I didn't.
In the early days of my career, I took on my role and responsibilities with enthusiasm and tried so hard to be what I thought I had to be. This was reflected in the work I produced, which was inauthentic and vanilla, leading to me feeling disenfranchised and unhappy in my workplace. My dad told me life is meant to be loved, including what I did for work.
As a turning point in my career, I decided to be openly creative with personality, which landed me a regional role based in Singapore. We laugh to this day as Eric and Suinee Wong Lomas say I was hired because I was "eastern hardware, western software'. This Australian-owned digital post-production and major broadcasting organisation took a chance on someone with personality and the other stuff they said they could teach me. This was during the time of migrating from analogue to digital. Senior management explained they were all going through the learning process as digital production was so new! I loved the learning challenge and travelling, meeting extraordinary people. In particular, the women leaders I met in India, Pakistan, Philippines, China, Malaysia, Indonesia and Singapore over my nine-year experience were life-changing, both personally and professionally.
The cultural hardship was enduring for ambitious women trying to rise up in the corporate world and to hear how they became Heads of Departments or Managing Directors or CEOs back then was mind-blowing. 'Be unashamedly yourself, Aussie, and back yourself' were the themes of these conversations. These women were and are bold, strong, and what didn't kill them literally made them stronger.
The other aspect of my role in Singapore meant I had to win projects regionally and bring clients to Singapore. As more competitors started to enter these untapped markets at the time, I was up against clients considering our competitors in Thailand vs Singapore, and the clients were predominantly men making the business decisions as to where to take their projects, so I had to change tact and leverage what I did best, to build relationships. I continued frequenting the territories, building relationships with the wives of film directors who were usually their producers - ultimately deciding where to complete their film projects. Asian culture is very interesting, and they very much live by "happy wife, happy life".
I leaned right into this tact and built out their production schedules to include bringing their wives to shop, explore and fine dine with a personal London Taxi limousine for their entire stay in Singapore compared with going to Thailand to complete their projects. The customer experience was my biggest point of difference and strong relationships with key stakeholders.
Coming back to Australia after this amazing experience of launching almost every FMCG brand and international broadcast channels was so fulfilling. With a child now in tow, it was time to go back to my family, considering I had originally told them I was only going to work in Asia for a year and had been absent for nine.
I began my corporate journey at Unilever. During my last panel interview of a six-week interview process, I remember buying a brand new suit and in walked a room of powerful women all dressed in jeans as, apparently, Friday was mufti day. Awkward.
Amanda asked me, so tell us about your last role. 90 minutes later, she said to me, what a fascinating experience and none of them had written anything down, and I left thinking we didn't talk about the role. The recruiting manager called me, and I was offered the role. It was in that moment I understood there is so much power in living passionately with purpose.
I enjoyed the learning process and later interviewed for a role with a Loyalty Specialist agency, where I met with the CEO. Julie Fitzpatrick is still my mentor, and she continues to inspire me. Jules asked me what I did with FMCG, wanting to understand the brand activation process intimately. I, in turn, wanted to understand loyalty as she told me she had the nirvana of data. At the time, I thought, so what? Our interview conversation went for six hours and then onto the following day for four hours. We were both mesmerised by what we started to map out - the relaunch of the Priceline Clubcard Program.
All good things come to an end, and Julie went to Telstra, and I went to Optus, which was my time to shine as we both launched our respective loyalty programs at an Enterprise level working for competing brands.
Optus had 10,000 people on campus, and to navigate the business was next level. Everything was amplified, and I certainly felt overwhelmed. My support network from the start is still my support today. The amazing people are what really made this workplace.
The best advice I was given was to:
Build my contacts network
Work on my personal brand
Stay resilient with a positive mindset
Back myself
Stay true to who I was
On the back of this advice, my personal brand soared, and I did some of my best work to date, none of which would have been possible without the support and guidance of some of the greatest minds I have ever known. We had an incredible team culture, with many of us moving into progressive and more challenging roles.
We are a product of our upbringing, leadership and having the courage to be the best version of ourselves. This, of course, is my journey, and every year I celebrate those who have coached, mentored and inspired me. Happy International Women's Day.