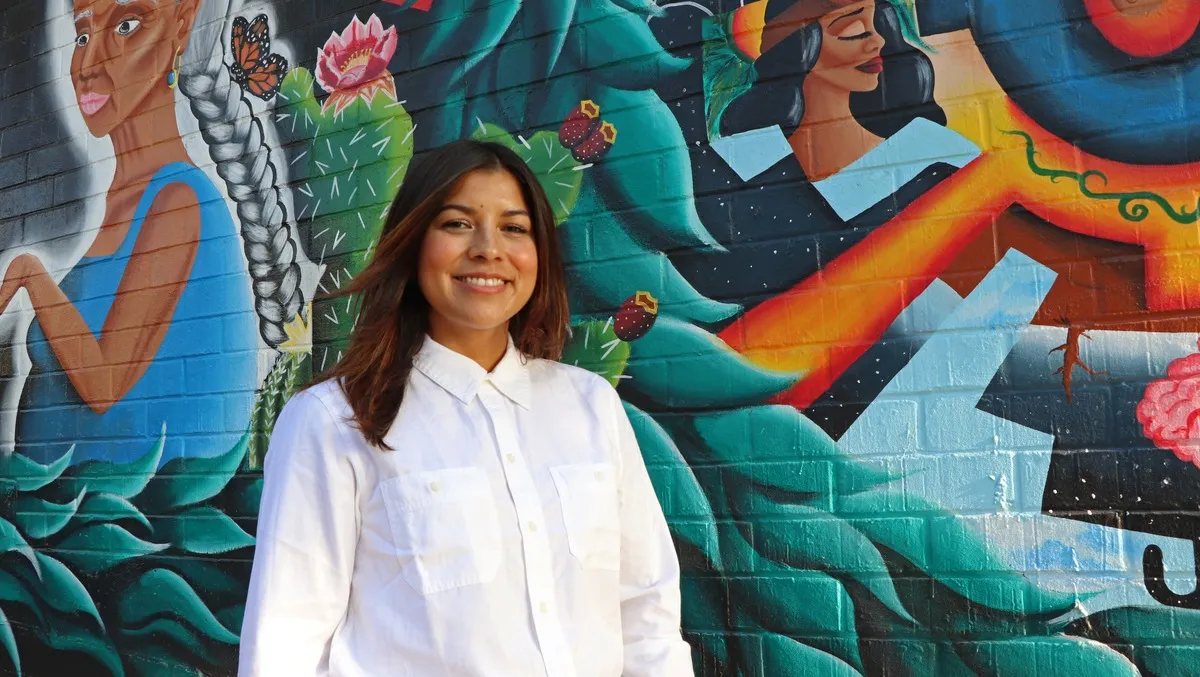 IWD 2023: Slow but steady - why gender equity can't be a quick fix
Wed, 8th Mar 2023
It's important organisations keep plugging away with programs and initiatives to make ICT a more female-friendly industry.
In 2023, it feels like we've moved past the point where organisations need to be sold on the benefits of embracing equity and inclusion in the workplace and of fostering cultures where individuals of all backgrounds and orientations can thrive.
Business leaders know that it's good for business – there's a growing body of research to suggest that diverse workforces are more creative, innovative and productive than those where everyone looks and thinks the same – and they want to see progress.
How to achieve it is the question. It's a particularly pertinent one for organisations in the IT sector, where women have long been under-represented at all levels and across almost every aspect of operations.
In Australia, women hold 29% of all jobs in the sector, according to the Australian Computer Society's Digital Pulse report 2021. In technical roles, that figure is lower. Less than a quarter of STEM graduates in this country are women, and all-male coding and software engineering teams remain prevalent.
Today, representation matters. Breaking down barriers involves a multi-pronged/layered, collective approach. From encouraging, promoting, and providing access to STEM at an early age, to breaking down barriers in the recruitment process, and once in the workforce, having companies offer programs that support women in their roles so that they feel like they can thrive.
Setting goals
At Talend, the data integration and data management vendor, where I've served as the global leader of diversity, equity, inclusion and belonging for the past two years, we want to do more to even the scales and embrace equity as actively and sustainably as we can.
As a leadership team, we're passionate about building a workplace where every individual is encouraged to achieve their potential and feels comfortable bringing their whole self to work.
To that end, we marked the occasion of International Women's Day 2022 by setting ourselves a quantifiable goal: to increase female representation in our organisation by 2%, year on year.
Putting that hard number to our aspirations has helped concentrate the minds and stiffen the resolve of company leaders and hiring managers to do more to promote genuine, lasting change.
Positive programs that engender change
We've underpinned this commitment by ensuring that we are continuing our work around equity in gender pay and pay transparency. Additionally, we have an ongoing education program for hiring managers across the organisation, which includes unconscious bias training. It's helping managers become more aware of the importance of opening up the running, and the steps they can take to do so: reaching out to partner organisations that can connect them with high-calibre female candidates, striving to address unconscious bias in the shortlisting process, and choosing interview panellists who bring a range of perspectives. It's deeply satisfying to see how open they've been to changing the narrative and their willingness to lean in to the work needed to do so.
Along with existing female employees, our new joiners have been invited to participate in a pilot coaching program delivered online.
Women who've chosen to complete it over the past year include Talend's recently appointed head of user experience. She credits the initiative with helping her prepare for the promotion and giving her the confidence to thrive in her new role. We plan to continue this coaching program in 2023.
It's important to note that it takes a collective effort to support greater diversity and equity – everyone plays a role in promoting and advocating for gender equality. This involves having support and advocacy from the highest level of the organisation to everyone in between.
At Talend, our male allies across the organisation have also stepped up: thanks to the efforts of one of our sales leaders, we've entered into a partnership with a new organisation that has a mission to increase the representation of women in the data sciences sphere.
Measuring progress
How have we done so far? Having a global focus requires different approaches. It's not a one-size-fits-all solution, but change has been steady and unrelenting. Our efforts focused on finding talent have seen us competing with other ICT employers and businesses more broadly for candidates with the requisite aptitude and attitude.
We're making progress on what will remain an iterative journey for us and for other ICT organisations that are genuinely committed to providing greater opportunities for women at all levels.
I'm immensely proud of the efforts my fellow 'Talendians' across the enterprise have made to 'embrace equity' over the past 12 months. Last year, Talend received a 2022 Best Place to Work Comparably Award for Diversity. Together, we're building our understanding of what it means to nurture an inclusive culture with a true sense of belonging and to create a workplace of which we can all be proud.
Where will we be by the time International Women's Day 2024 rolls around? I couldn't be more excited to find out.