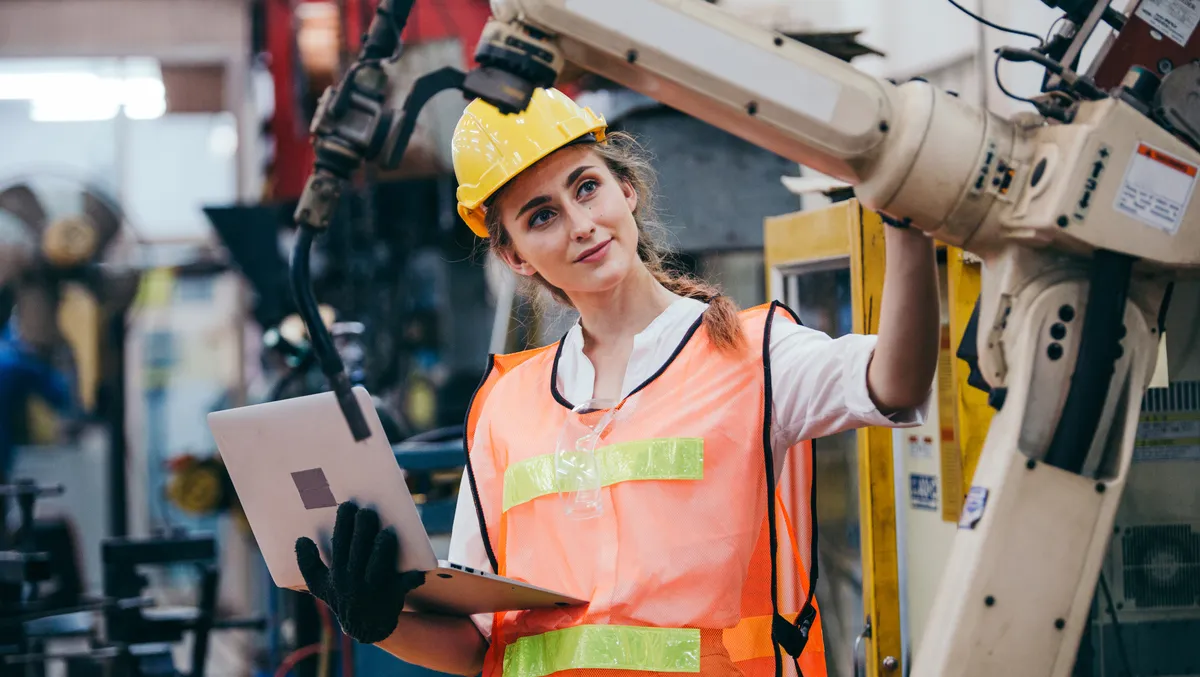 IWD 2023: The circular economy for e-waste needs more (wo)manpower
Numerous studies have shown women to be more eco-conscious than men and, as a result, purchase more sustainable goods. Known as the eco-gender gap, it's a double-edged sword: the planet desperately needs more people to act sustainably, but that burden of responsibility shouldn't fall squarely on women's shoulders.
There has been commentary by some that this gender disparity is actually tied to expectations around household duties and roles - as Elle Hunt explains in her fascinating piece for The Guardian: 'advertisers run the risk of communicating the message that sustainability is women's work.'
She points to a study in the journal Sex Roles, which found that men could be disinclined to carry out any environmentally friendly activity that had been gendered female, from carrying a reusable shopping bag to recycling, for fear of being perceived as too feminine.
But what if we flipped the narrative so that tech, innovation, and entrepreneurship within the circular economy were also perceived more commonly as 'women's work?' Women in STEM is another gaping gender gap that desperately needs feeling, with women making up only 30% of students enrolled in STEM-related higher education.
As this year's International Women's Day reminds us, it's high time we 'cracked the code' and utilised everyone - no matter their identity - in the mission to save the planet. This isn't yet another task for women to figure out on their own, it's a mission-critical step that we all must take towards solving the planet's immense resource and climate issues.
The tech industry needs some serious (wo)manpower in its roadmap to decarbonisation. Currently, it produces between 5 and 10% of global emissions, or a staggering 3.75 billion tonnes, more than India's annual emissions.
Containing a variety of harmful chemicals to both people and planet, worldwide e-waste is the fastest-growing waste category (beating fast fashion), increasing 21% in the past five years.
At Reebelo, we exist to empower consumers to build and maintain sustainable technology habits. By switching from an automatic, linear consumption to a more circular economy, we all become more responsible for the planet and their hip pocket.
We find that our daily customers are evenly split between male and female, demonstrating that the path to a circular tech economy can be built by everyone.
With women in Reebelo's frontline leadership roles, such as chief of staff, head of product and head of marketing in Australia, New Zealand and Singapore, our team is aligned on the need for gender and other forms of inclusivity.
Studies indicate that women are more likely to be involved in less important and informal parts of the circular economy, such as recycling, reuse, and waste management. However, when it comes to more valuable circular activities like industrial eco-design, creating circular products, and using advanced technology, women aren't as heavily involved.
Businesses and investors working within the circular economy must begin to provide more support for women entrepreneurs to develop the next generation of consumer tech goods and services that will change how we live, work and play and also give back to the environment.
It's time to find solutions that go beyond mere outcomes (for example, Zoom reducing the need to travel for face-to-face meetings) but that are deeply embedded into the entire chain, from design to production.
We're currently sitting on a massive, golden opportunity to create a circular economy for electronics - and we need people of all genders, backgrounds, and identities to utilise their unique strengths to save the planet.