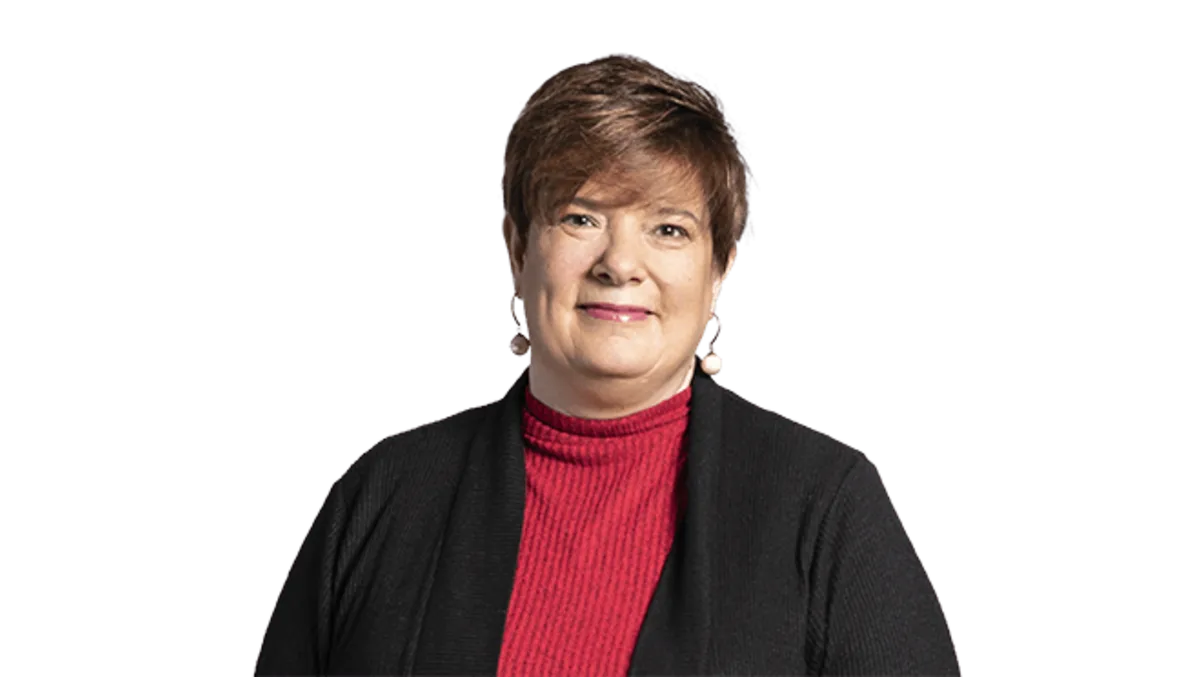 IWD 2023: Unlocking the spirit of female entrepreneurism
Wed, 8th Mar 2023
Many businesses are lauded for acknowledging the importance of gender equality, with the Workplace Gender Equality Agency recently announcing that the national gender pay gap is now at the lowest on record at 13%. However, the fact remains that we are still a long way off from true gender equality.
The gender pay gap is just one of the many challenges women face in the workplace. Entrenched social norms, unconscious biases and a lack of representation of women in senior roles create barriers for women looking to enter the workforce. In the tech industry, gender imbalance remains a pertinent issue, with women comprising a mere quarter of the entire tech workforce. A statistic that is alarming in today's world.
While efforts have been made to close the gap, there is significant work still to be done now to address gender equality and, very importantly, gender equity to ensure that anyone who identifies as a female has fair access to opportunities in the workplace.
The challenges faced by women entrepreneurs
During my time in the tech sector, I have witnessed people often being surprised or caught off guard when they discover that a company is led or founded by a woman. Questions that come after are often, "where does she find the time?" and "do you think she is up for the job?" Despite the advancement in society in recent years, societal norms such as childbirth and being primary caregivers to both children and elders still result in women being subjected to unfair labels and not being treated as equals in the workplace.
And due to their added responsibilities outside of work, such as women accounting for the majority of primary carers (88%), it often results in women not having similar opportunities to their male counterparts. With the pandemic exacerbating this, more women have been looking for flexible work options to manage their responsibilities. The Australian government found that there is a substantial workforce participation gap, with more women working part-time compared to men and only a small proportion of men working flexibly or taking parental leave, and this eventually results in a knock-on effect with women in Australia only making up over 50% of the workforce, but less than 20% of CEOs.
Fostering equity over equality
In line with this year's International Women's Day 2023 theme – #EmbraceEquity, it is a reminder to all organisations that providing equal opportunities is no longer enough. While equality focuses on providing all genders with equal opportunities, equity addresses the imbalanced social systems that often leave women having a different starting point from their male counterparts.
Organisations play a vital role in being supportive change agents and recognising the gaps in the workforce. In nurturing a progressive workplace, organisations need to understand the needs of women and provide ways to increase their visibility in the workplace for them to be on a fair playing field with their counterparts.
To enable change, organisations must take into account the diverse experiences of each employee and play an active role in promoting and supporting them in their career development. Creating a personalisation model not only helps organisations to better understand each employee but also ensures that they are offering employees the right resources and support.
How can the tech industry establish fairness in the workplace
As an organisation, Stone and Chalk Group actively invest in building an inclusive culture; this means creating opportunities for women in areas such as funding or networking events so that they have access to support systems and greater opportunities. For instance, Stone and Chalk Group provides female founders with 6-month scholarships, which are geared towards helping female founders grow their startups by offering curated services that help to drive impact, growth, recognition, and investment.
Diversity breeds more diversity, and having representation across a company, will serve as a motivation and showcase the possibilities of women to become future leaders. When women see other women role models in action, they can start imagining themselves in similar roles. To establish a culture of equity and equality, every organisation needs to be serious about addressing gender equity and offering fair benefits to their employees. This includes having equal pay for equal work, childcare options, flexible hours, and paid parental leave. At Stone and Chalk Group, we develop a personalisation model for each employee to receive fair remuneration and gain access to opportunities to enable everyone a fair chance of succeeding in their career.
Most importantly, without the right measurement practices in place, there is no way for a company to track its progress in getting closer to closing the equity gap for good. By leveraging quantitative and qualitative data to understand the efficacy of programs conducted, businesses can learn and adapt as they go to ensure programs are constantly improving to support and provide women with better exposure and more opportunities.
While more companies are recognising the issues faced by women and are tackling DE&I issues head-on, there's still a lot of work to be done.
The key to achieving gender equity is for organisations to review their current initiatives, identifying and addressing the gaps in their workforce. Empowering women by nurturing them and providing them with fair access to different opportunities and resources at different stages of their careers will go a long way in building a fair and equitable workplace.
At the Stone & Chalk Group, we are committed to diversity, equity and inclusion across our community. We are proud to have achieved equal pay across genders and gender parity throughout our organisation. Together as an organisation, we strive to build a diverse workforce and make equity and equality a reality for everyone and acknowledge there is still much work to be done to continue to empower females in tech.