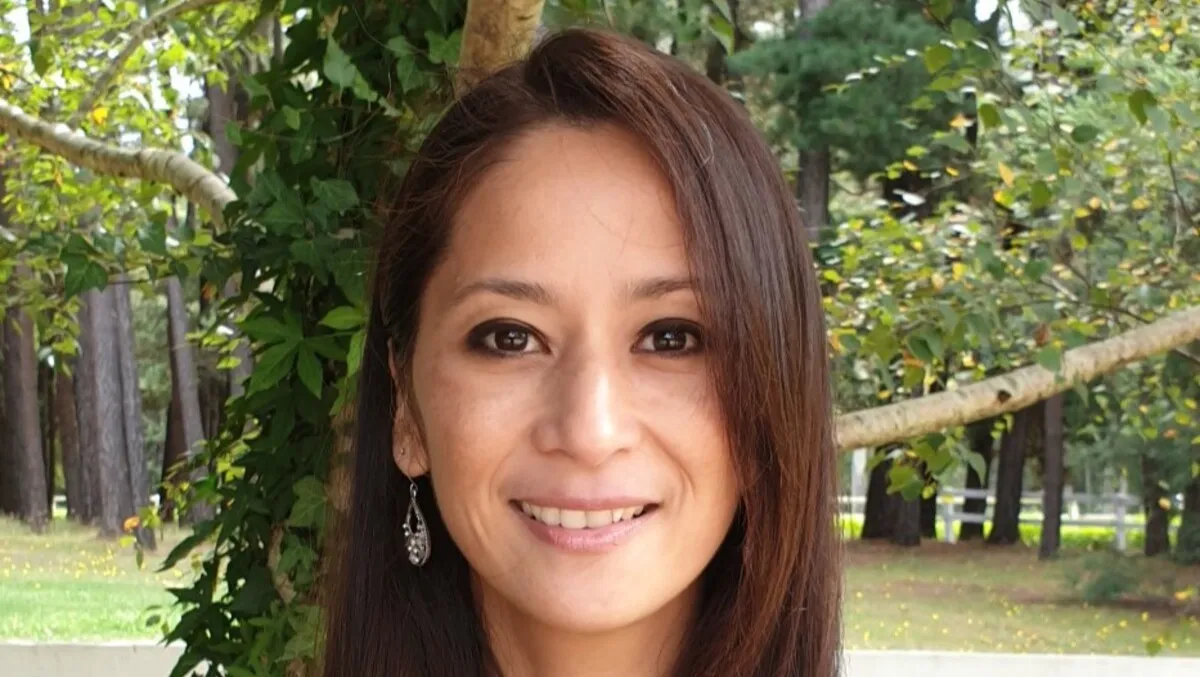 IWD 2023: We can't leave women behind in this digital-first world
Wed, 8th Mar 2023
A few years ago, I was offered a brand new job in tech as a Digital Business Analyst. At the time, I was also 32 weeks pregnant.
The first feelings I had were those of relief. I'd also recently been made redundant, and up until this point, like many pregnant women, I'd shrugged my shoulders and accepted my path. I would stay put, I told myself, take some time and start interviewing when I became "hirable" again. There was also lingering fear that I would immediately be disregarded because I was pregnant. What company in their right mind would want to hire me at the moment anyway?
But as I was approached for the new job and began to talk it out, I started to reshape my framing of the barriers. What the process made me realise is that before I was offered a job, I'd already rationalised myself out of the situation that could move me forward.
Now I had a job offer. And not just any job, one that would support my return to work plan, with no pressure to come back full time until I was ready. I was blown away, and it meant I could enjoy my pregnancy all the more. I also felt an immediate sense of respect and loyalty to my new organisation. It says a lot about a company and its leadership when they extend a position to a woman at that late stage of pregnancy and then happily wait months for her to start. It showed a level of value for women and mums and was a great indication of culture and values.
A human-first future
That also taught me that when considering future roles, these were the kind of ethics I'd actively pursue. It's why, later on in my career, I chose to join R/GA. They not only stood out because of their work in human-centred design, immersive experiences and technical innovation in areas such as A.I., but they're progressive in other ways too, and it was also clear that they lived by their value of "human first". They don't say yes to working with just any client, and they put a huge amount of focus into accessibility and making sure their designs are inclusive for everyone. There's also R/GA I.D - an initiative that champions inclusivity and celebrates the diverse cultural backgrounds and perspectives of R/GA Australia. It keeps driving the kind of progression in our culture that means everyone can bring their whole, authentic self to work every day.
We need the right foundations
Despite the rise in female talent within the science, technology, engineering and mathematics (STEM) sector in recent years, there's still a considerable way to go before we see equality in the tech industry. Women still only make up 28% of the tech industry workforce in Australia. Women are also leaving high-tech jobs at twice the rate of men, and there's a danger that tech's skills shortage could worsen without some serious self-assessment from within the sector.
We're so clearly already living in a digital-first world, so how do we start to solve the issue of the lack of gender balance in tech? How do we better support women who are in the position of having to choose between family and career? And how do we keep them in the industry and progressing into more senior roles?
I believe we need to take it right back to basics. It starts with nurturing and educating our children at an early stage to remove the stigma that only men work in tech and IT. It's about encouraging girls at school to put their hands up to take STEM subjects. Schools are already embedding digital and technology in curriculums, and girls are playing with apps and are just as savvy when it comes to computers. But then they're dropping out of the technology sector at quite significant rates as they enter the workforce. As a positive, the Australian government's Women in STEM and Entrepreneurship grant program awards $15.9 million in grants to strengthen women in STEM careers. But awareness about this is still lacking.
We need to make it more widely known to girls considering a career in the industry that there are an array of different and evolving roles in tech. It's not the secret boys club you might think it is. You don't have to have a computer science or engineering degree or be a coder or a programmer; you can be a product owner or a business analyst in tech too.
The value of champions
It's so much about championing women already in the workplace too. We need to embed champions, mentors and sponsors within organisations to advocate for women, as well as people who aren't afraid to speak up if they see gender unfairness. I helped a colleague move across into digital from a non-IT background. Because of my experience in the industry, I offered up a new perspective that she hadn't considered and helped her find an opportunity in tech. I championed her so she could upskill, and she ended up transitioning from a business role into a conversational analyst role for a messaging bot. So, be an advocate for other women in your organisation. Set the example and make a difference.
For those who are in positions where you are able to influence hiring policies and decisions, I hope you are also encouraged to take the "long-term" bet on smart, capable women who are otherwise simply going through a very natural life event. Flexible work arrangements and parental leave policies will help reduce the high levels of attrition among female tech workers and encourage mothers to return to work. Companies can also take a long, hard look at their nurturing, inclusive cultures and policies that ensure equal ratios of men and women in tech and non-tech roles alike.
It starts with you
One thing I've learned is you can never sit back and wait for opportunities to come to you. Dare to actively pursue professional and personal growth. We can work to unstick ourselves, but never think you're an outlier because you are a woman. You never know what kinds of opportunities might arise and how you might be able to make them fit within current and future situations.
I've learned to take extreme ownership and accountability for my own development. I've invested time in myself to ensure I'm not left behind. I became my own advocate, and I've tried to be confident in my abilities. There are mentors to guide you, but don't wait for another person to offer this up. Chase it.
I share my story because every woman I've ever told has looked at me wide-eyed and then asked to hear every detail. Because it's a sadly uncommon tale, isn't it? But it's ended up being one of the most empowering experiences of my professional life.
I'll leave you with this, getting more women into the Australian tech industry represents an $11 billion opportunity over the next two decades. If that's not motivation to focus on correcting the gender imbalance in tech, then I don't know what is.