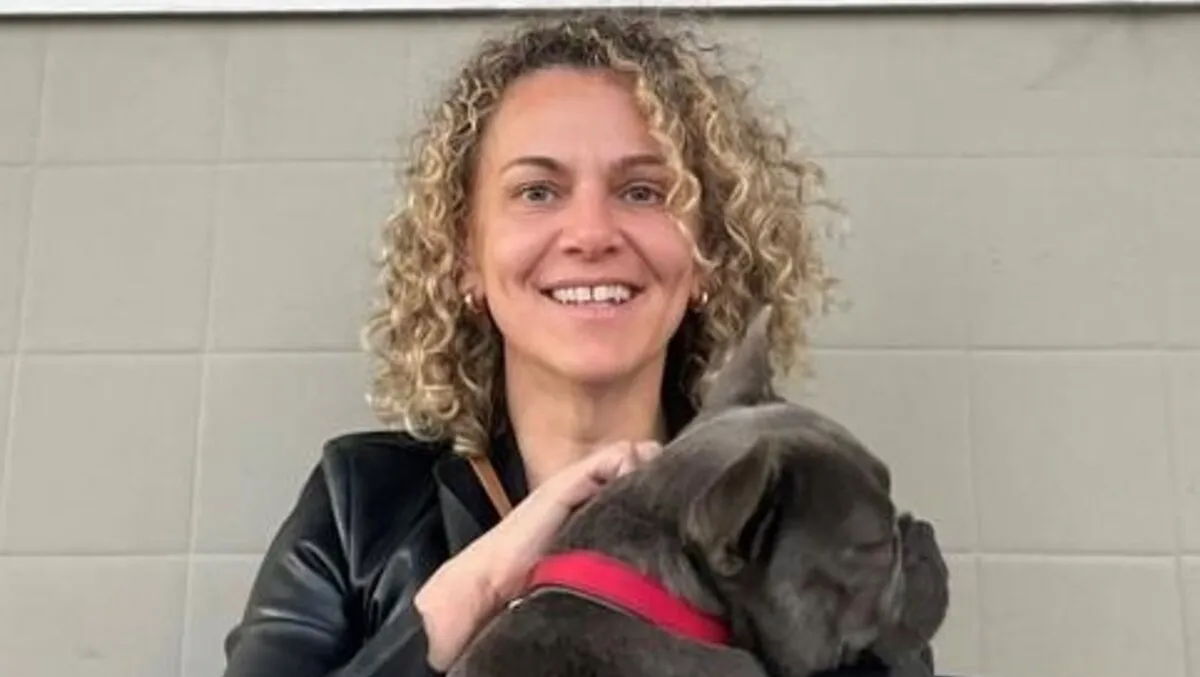 IWD 2023: What 'International Women's Day' means to me
Wed, 8th Mar 2023
For me, International Women's Day is a day to acknowledge that I am very fortunate to live and work in Australia. There are many other women across the world who cannot work or even choose their own professions.
I'm an Albanian Muslim, and I'm a first-generation Australian. Growing up, education wasn't seen as necessary for women in my community. Instead, it was more important that I was married early and focused on becoming a good mother.
My career was built on desperation, as I wanted to be more than what my culture deemed appropriate for me.
I fell in love with technology and was fortunate to build several friendships with others who saw my passion and eagerness to learn.
Whilst I didn't, and still don't, have a university degree, I was supported by several great mentors who helped me follow my passion. I started by learning SQL queries and the state of AWS infrastructure. Over the years, I became highly skilled at testing management and project delivery and even learned a bit of code.
The same passion I had for technology has stayed with me, and with the help of those mentors, both men and women, I have been fortunate enough to work with some of Australia's most well-known companies, including Telstra, AMP, and Qantas.
Today, I'm the Head of Delivery at BizCover, Australia's largest online business insurance service. I have nine squads reporting to me across the Technology Department, and we have just launched three critical cyber insurance policies on our platform and now managing the delivery of re-platforming BizCover to a more robust infrastructure.
I started building my career to escape the limits set for me by my background, but today I continue to do it because it's what I love. And I could not have done it without the support of the compassionate men and women that saw me as someone with a passion for being more than she ever thought she could be.
Why a woman's voice is needed in technology
I feel much of my success has a lot to do with the fact that I am a woman and a mother who brings a different perspective and voice to the conversation.
This was a lesson I learned when I attended a new technology presentation early on in my career. A company was demonstrating how its new technology could get critical medical supplies to mountainous villages in Nepal. Traditionally these supplies would take weeks to arrive at the local hospital after being carried on the backs of donkeys, but this company was proposing to use their technology to fly it up the mountain in a few hours.
Absolutely incredible idea, right?
At the end of the presentation, I asked, "Now that we have this technology, how are you investing back into those communities? Will you upskill these people to use this technology, or use the profits to build another tech solution?"
Many of the people from the local village would lose their jobs when this technology was deployed. Their only source of income was derived from delivering medical supplies up those hills, and this technology would take that away from them. Were we solving one problem only to create another?
The presenter had no answer; it wasn't something they'd considered.
I think that's what women in technology bring to the table. Technology's great, but let's not forget about people and the other impacts it can bring. As a woman, my approach to problem-solving includes considering the holistic, ethical, and compassionate components as part of any technology solution.
I apply this to my current role today. When we start building anything new, I ask, how will this help us serve our customers with fewer interruptions? How can technical and non-technical business leaders work better as part of this process? How can this project help us to build a positive work culture?
Building a place for women in technology
I feel a bit jaded about the term women in technology as it feels like we are just entering into it. Like we don't belong. After all, no one talks about men in technology.
I would like us to talk about women in technology in the sense that we are all in technology together.
I find that women are more confident when they have a female mentor. Having someone relatable is important as women don't want to just talk about technology; we want to talk about what it will do for society.
When you build an environment that makes women in technology feel comfortable, they feel equal to their peers and can bring their unique perspectives and voice to their roles. They feel like they can be a woman leader and share their concerns and insecurities without feeling judged.
As woman leaders, they feel like they can encourage the people in their teams to have an opinion whilst also making them accountable. By building future leaders with compassion and diversity, you build a place that is comfortable for everyone to work in. Both men and women.
Final words
The first word of 'International Women's Day' means the most to me - international. I am very grateful to have been born in Australia. I was allowed to go to school, I was allowed to have relationships, and I was allowed to drive a car and build a career in technology. Unfortunately, many countries and cultures still exist where women aren't so privileged.
It's not to say that women have done this on their own; we haven't. If my father didn't make the decision to immigrate here to make a better life for his family, I would more than likely be illiterate, still living in the same village I was born in, and probably a grandmother!
International Woman's Day is a day to celebrate the opportunity I have had, be appreciative of those who have supported me to get here and support those women who I can help follow their dreams.