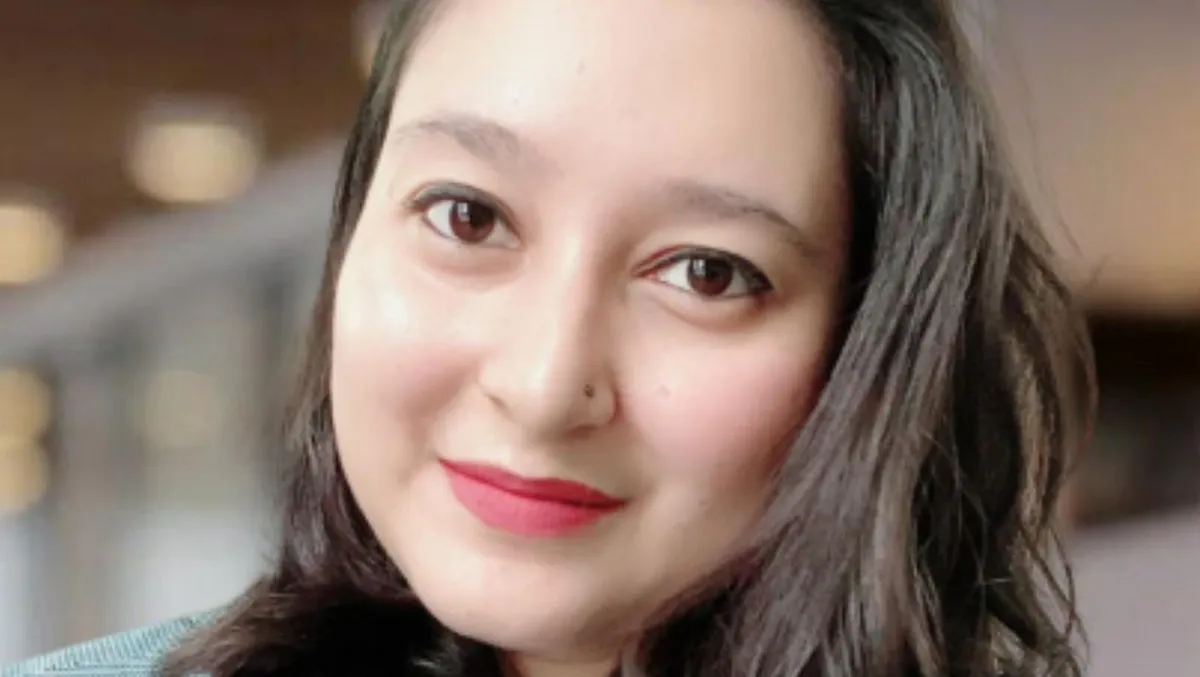 IWD 2023: Women disrupting tech - Leading the charge in innovation and inclusion
When Ada Lovelace created the first computer program, she probably didn't anticipate that, almost two centuries later, women would still be pushing for equal representation in the field she pioneered.
Today, many organisations encourage women to pursue careers in computer science and programming. Networking groups, online communities, and mentorship programs are available to help women succeed. These steps are indicative of the significant strides we've made in recent years. Yet, the tech industry still lacks adequate diversity.
We've all heard variations on these statistics, but they bear some similarities. Despite women comprising 47.9% of Australia's workforce and enrolling in STEM courses at a faster rate than men, they still only make up 26% of the country's technology workers.
There's a visible disconnect between intention and reality when it comes to gender equality in technology and the industry in general. The glimmer of hope comes in the form of women who occupy key positions in the STEM industry. Not only do they drive innovation and advocacy, but they also steer conversations surrounding the representation of diverse voices in tech.
I'm happy to see leaders, educators, and working professionals take steps to address gender inequity in the technology industry. I feel optimistic about closing the gender gap in tech. In my experience as a cybersecurity evangelist and mentor, I've found a number of attributes that help tech industry experts excel: emotional intelligence, intuition, attention to detail, and being proactive. And as a leader, I've seen firsthand how these attributes appear in both men and women alike.
These traits are crucial to decoding and resolving technical issues as soon as they arise. Despite bringing such diverse qualities, women only make up 16 per cent of the cybersecurity industry. In cybersecurity specifically, the ability to keep calm and work through high-pressure situations is vital. With skill shortages and ever-evolving threats looming day in and day out, it comes as no surprise that the industry is finally ramping up talent acquisition whilst bridging the gender gap in organisations.
A joint responsibility
All participants in the technology industry are responsible for addressing the gender gap and the intersectional issues associated with it to turn the tide. The portrayal of tech workers in popular media can be an immediate place to initiate this change. We have a responsibility to promote more screen time and representation of women in media and advertising collateral, so people will subconsciously shift away from classifying technology as a man's domain. Look at the exponential rise of women enrolling to play football—or Aussie rules—since strong female players such as Kiara Bowers and Samantha Kerr gained prominence.
The education sector also needs to plant the seed of technology enthusiasm at an early stage. Computer science, technology, and engineering should be extensively taught as school subjects. So that girls, at their most impressionable stage of life, can also envision opportunities that exist beyond the school gates.
This needs to be augmented by technology leaders visiting universities during open days to spread the word and educate students about the opportunities the industry presents, regardless of educational background or specialty. Personally, I've gained a strong understanding of the fundamental principles that underlie the world around me as a result of my degree in physics. Similarly, cybersecurity professionals need to understand the principles that underlie the systems they are trying to secure. It's imperative to note that trial and error until clarity requires a willingness to learn from mistakes and adapt to new information. Cybersecurity professionals must be willing to accept and learn from failures and continuously adapt their strategies to keep up with the constantly evolving threat landscape.
Reductive questions around whether a woman plans on getting married or having kids should be left out of the workplace, particularly when men—who are increasingly stepping into primary caregiver roles—aren't subject to the same line of questioning. It's crucial for all organisational leaders to reconsider their approach to parenthood in the workplace.
We've seen our leaders provide extra care to ensure working mothers have a conducive environment at ManageEngine. If people do plan on taking time off for caring roles, there are programs in place to facilitate re-entry, taking into account any resulting skill or training gaps and ensuring a flexible schedule.
Despite the challenges women face in entering the technology industry, there are many opportunities for women to excel in the field, especially in the growing area of cybersecurity. The industry is facing an ongoing skill shortage, and this presents an excellent chance for women to fill the gaps.
Pointers for progress
Although it might sound simplistic, I encourage women to believe in themselves. Some women might find it intimidating to speak up in a meeting room when they're significantly outnumbered by men. However, it's paramount that people place the expression of their views before their often natural inhibition to contradict authority. This mindset has given ManageEngine some incredible women mentors and leaders.
As a final point, self-efficacy is crucial in breaking free from negative stereotypes and biases. Women need to have confidence in their abilities and assert themselves in male-dominated environments. Women in tech with high levels of self-efficacy can serve as role models for other women who may be considering entering the industry or who are currently struggling to succeed.
The future of technology is bright, and women have a lot of opportunities to advance in their careers and pursue their personal goals. Developing an inclusive working environment is an important aspect of every professional in the technology industry. Consequently, we can reduce the gender gap and create a more innovative industry. I'm confident that we have what it takes to create a more equitable and diverse industry that benefits everyone, together.