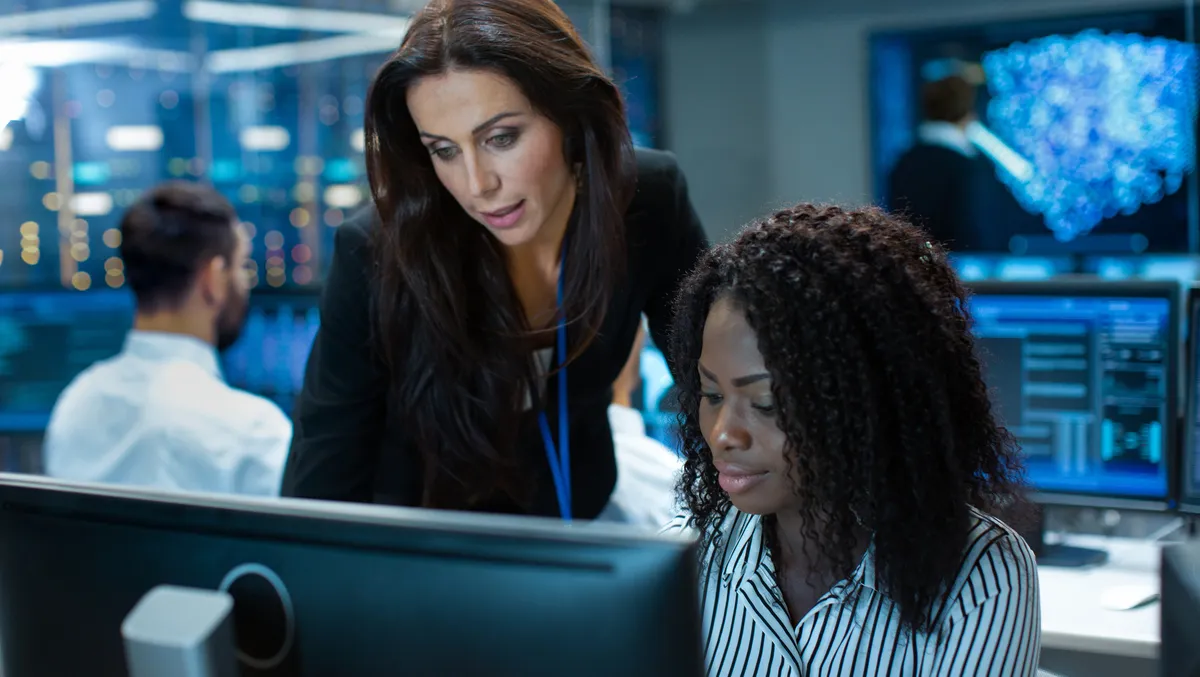 IWD 2023: Women in Technology - A Perspective from the Academics
Wed, 8th Mar 2023
Being the only woman in the room is slowly becoming less common – but while women have made significant headway, we still have a long road ahead. According to the ASEAN Gender Outlook, women make up just 24% of middle and senior managers in the private sector. In academia, the challenges of the pandemic have been amplified for women resulting in them falling behind with publications and grant funding, according to a medical journal named Nature Medicine.
I was recently ranked first among all female MIS scholars in the World's Top 2% Scientists ( Top-cited scientists published by Stanford University 2022), and also first in Hong Kong, ahead of all professors, in AIS Research Rankings – but the journey here was not easy. As a female who has spent most of my career in research, focused on information systems, I have seen the struggles myself and had the opportunity to interact with female leaders not just in academia but also in the business world. This has helped me observe and gain better insights into the opportunities and challenges that women continue to face.
The Good News
Over the years, the number of women working in some industries, like marketing, has increased significantly. We're seeing more women taking up senior leadership roles in the industry. 20 out of the 50 CMOs featured on the Forbes World's Most Influential CMOs List 2022 were women, including Dara Treseder of Peloton Interactive, Morgan Flatley Global CMO McDonald's and more.
Changes in female representation and participation are not the only advancements in the industry, though, as the landscape has become more competitive, customer expectations have changed, and to stay relevant, organisations need to increasingly start leveraging technology and digitally transform their marketing processes. The need for digitisation has become a necessity for organisations to future-proof themselves, and no industry is immune to it.
This brings up a very glaring issue that has been widely talked about – and despite many movements to alleviate this problem, the disparity continues to persist – the lack of women in technology and innovation.
The Not-So-Good News
Half of women in STEM have reported experiencing discrimination at work. Being a subset of STEM, the information systems and technology space has also been male-dominated and riddled with gender biases and stereotypes. These have for ages played a big part in discouraging women from studying the related fields and pursuing a related career in academia and different professional environments.
We're seeing more female students take up IS/IT-related majors, but research has shown that a large percentage of them do not end up working in related jobs after graduation. According to Gartner, IT is at the bottom of the list in terms of female representation across corporate functions. Women make up only 26% of IT employees, and that number decreases across the ranks of senior leadership.
How can Women be Supported to Excel?
Amplifying the voice of women is necessary, and ensuring they aren't being left behind is important.
What can organisations do:
Proactively pull women into conversations and create an inclusive environment: If workplaces are male-dominated and have "boys-club"-like environments, it will obviously discourage potential female applicants and, at the same time, make it more difficult to retain high-calibre female employees as well. Hence, it is important to get regular feedback from female employees and ensure that they have all the necessary resources to overcome any challenges they face. Kimberly-Clark has increased women in senior management by 66% in the past decade thanks to development opportunities, on-the-job leadership training, and flexible work schedules.
Focus on diversity and create fair compensation and promotion procedures: In order to attain a more gender-balanced workforce, organisations need to put in place hiring procedures that attract more women to apply. Using gender-neutral job descriptions, blind hiring and providing fair compensation is the easiest way to start. Bank of America put in place mandatory diverse hiring guidelines to recruit a wider range of job candidates and regularly surveyed employees. As a result, women's representation rose significantly in mid and senior-level leadership positions.
What women can do:
Don't let obstacles stop or derail you: The unfortunate truth is you will face challenges, but what is important is accepting that your plans may change and focusing on the positives instead. Use every challenge as a learning experience and learn how to deal with conflict to grow your knowledge.
Seek support, and do not be hesitant to ask questions: Look for mentorship opportunities with other women in the field – leverage social media to follow women in your area of specialisation and even join events. Ask for help whenever you need it, whether to strategise, talk about meeting your goals, or even if you need a safe space to vent your frustrations.
Why this Needs to Be a Priority
Employees tend to value diversity in the workplace more now than they ever have before. Research conducted by BCG and the Technical University of Munich showed that increasing the diversity of the leadership team results in better innovation and improved financial performance in both developing and developed economies. Companies with the greatest gender diversity tend to generate about 34% of their revenue from innovative products and services.
Having women's voices be heard and amplified will have positive impacts for the world overall – bringing more transformative ideas to the forefront. And as women are advancing into senior positions in marketing as well as information systems and technology, it's more "important" to further advance the subject of female representation in these fields. We have to break the biases and stereotypes that have been imposed upon women throughout the years.