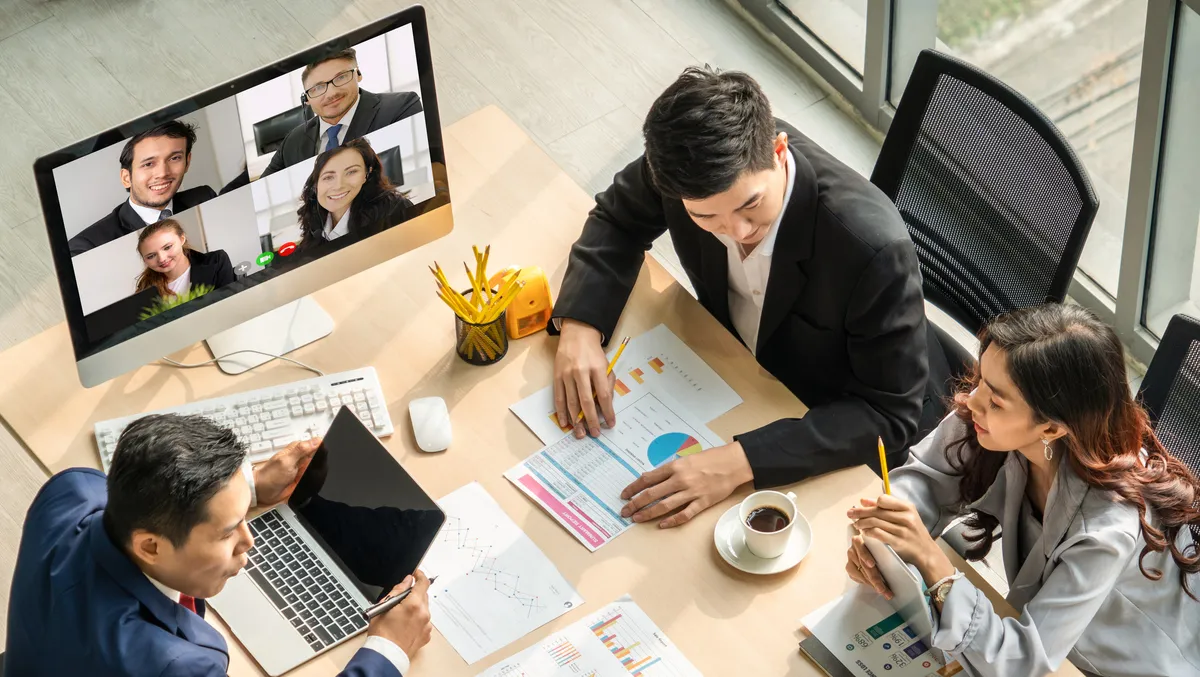 JumpCloud and Google Cloud announce joint hybrid workforce offering
JumpCloud has announced it's partnering with Google Cloud on a new joint offering that enables businesses to combine Google Workspace with the open directory platform provided by JumpCloud, in order to strengthen their security and how they manage hybrid workforces.
Organisations now have an open, cloud-forward, and secure alternative to single vendor, legacy solutions. They also have the freedom and flexibility to move to modern, cloud-based solutions to support hybrid work and mixed platform environments, the company states.
Kevin Ichhpurani, Vice President of Global Partner Ecosystem and Channels, Google Cloud, says, "As businesses continue to shift toward hybrid work models, IT teams must evaluate which tools enable them to securely optimise workforce productivity at scale.
"Global organisations can now combine Google Workspace's innovative communications capabilities with JumpCloud's device management and directory services, providing IT teams with a modern collaboration solution that is flexible and can evolve with their business' needs."
The Google Workspace and JumpCloud package combines collaboration and productivity, directory services, device management, single sign-on (SSO), multi-factor authentication (MFA), and more in a single offering. Organisations have the freedom to choose best-in-class devices, applications, and infrastructure providers without vendor lock-in and high fees.
Greg Keller, Co-founder and Chief Strategy Officer, JumpCloud, says, "Closed, legacy, and on-premises systems are rigid, making it nearly impossible for organisations to modernise with cloud solutions.
"Our partnership with Google Cloud gives IT teams an open, modern, and affordable solution to ensure their workforces can collaborate effectively with Google Workspace and any IT resource from any location from a trusted device.
"This package also delivers tremendous opportunity for Google Cloud's channel partners, empowering them with a single, competitive solution for workforce collaboration, directory services, and device management."
Google Workspace and JumpCloud packages are available through Google Workspace resellers around the world. To learn more about the offering, JumpCloud is hosting an IT Hour on Friday, 28th April at 4:30 pm BST where Google Workspace's Head of ISV Partnerships Seth Siciliano and JumpCloud's Principal Strategist Chase Doelling will discuss the details and benefits of the new collaboration.
JumpCloud is focused on helping IT teams 'make work happen' by centralising management of user identities and devices, enabling small and medium-sized enterprises to adopt zero trust security models.
JumpCloud has a global user base of more than 200,000 organisations, with more than 5,000 paying customers including Cars.com, GoFundMe, Grab, ClassPass, Uplight, Beyond Finance, and Foursquare. JumpCloud has raised more than $400 million from investors including Sapphire Ventures, General Atlantic, Sands Capital, Atlassian, and CrowdStrike.