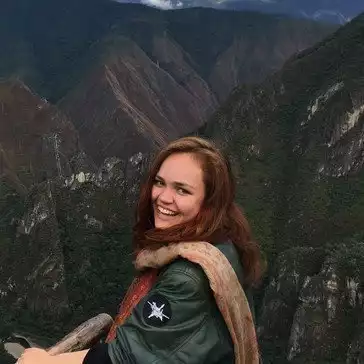 By Catherine Knowles, Journalist
Juniper Networks has announced the expansion of its SASE offering with the addition of cloud access security broker (CASB) and data loss prevention (DLP) capabilities to its Security Service Edge (SSE) portfolio, Juniper Secure Edge.
This makes Juniper the first in the market to offer a full-stack SASE solution with visibility into both the edge and the data centre.
All Juniper Secure Edge capabilities are managed by Security Director Cloud, which serves as the portal to SASE by managing security on-premises, in the cloud and from the cloud within a single user interface (UI).
When combined with Juniper's AI-driven SD-WAN solution, customers gain a way to adopt a full-stack SASE architecture, regardless of where they are in their SASE journey, the company states.
Additionally, customers can connect their SASE architecture at the edge to their Zero Trust data centre architecture under the same management UI and policy framework.
Juniper Networks GVP of security business and strategy Samantha Madrid says, "The biggest challenges with SASE solutions today are that they require organisations to abandon existing technology investments that are working for them, lock them into an architecture that doesn't fit their needs or force them to invest substantial time and money integrating disparate solutions together.
"Now, with the addition of CASB, Juniper addresses all these concerns with a full-stack SASE suite of capabilities that are flexibly adopted and deployed. Wherever customers are on their SASE journey, whether they're starting with SD-WAN or SSE or both, were the only vendor in the market today that can help get them where they want to go with both the flexibility they need and the simplicity they want."
Juniper delivers CASB and DLP to secure SaaS applications from unwanted access, malware delivery and distribution, and prevent data exfiltration, according to the company.
Both capabilities are part of Juniper's Secure Edge cloud-delivered security solution managed by Security Director Cloud, which is designed to secure remote users and on-premises users alike. It manages hybrid architectures through one management portal using one policy framework.
According to the company, with the addition of CASB and DLP to Juniper Secure Edge, customers can experience these key benefits:
Full-stack SASE provides greater visibility and control over SaaS applications, including data, usage, compliance, threat prevention and access, which complement the other cloud-delivered security capabilities that Juniper Secure Edge offers.
The ability to meet customers where they are. Organisations can leverage Juniper CASB to meet the business needs of today and beyond, growing with them as they expand their SASE footprint.
Simplified security management and policy powered by Security Director Cloud. Customers can manage on-premises, virtual, container and SASE security from a single console while deploying security policies using a common framework across all environments, for network-wide visibility and consistent security that follows users and devices and applications, wherever they go.
Juniper's GVP of products Sudheer Matta says, "More and more of our customers are seeking ways to improve collaboration between the security architecture team and the networking operations team. A SASE solution must deliver this when it comes to things such as configuring and enforcing secure access policies.
"Juniper's AI-powered solutions continue to improve the experience of both networking and security teams while unblocking obstacles standing in the way of collaboration.
The addition of CASB and DLP to Secure Edge builds upon Juniper's differentiated SASE experience. Juniper Secure Edge provides full-stack SSE capabilities, including Secure Web Gateway (SWG), Firewall-as-a-Service (FWaaS) and CASB plus DLP, managed by Security Director Cloud, to protect web access and provide users with consistent and secure access to their data and applications, wherever they are, the company states.