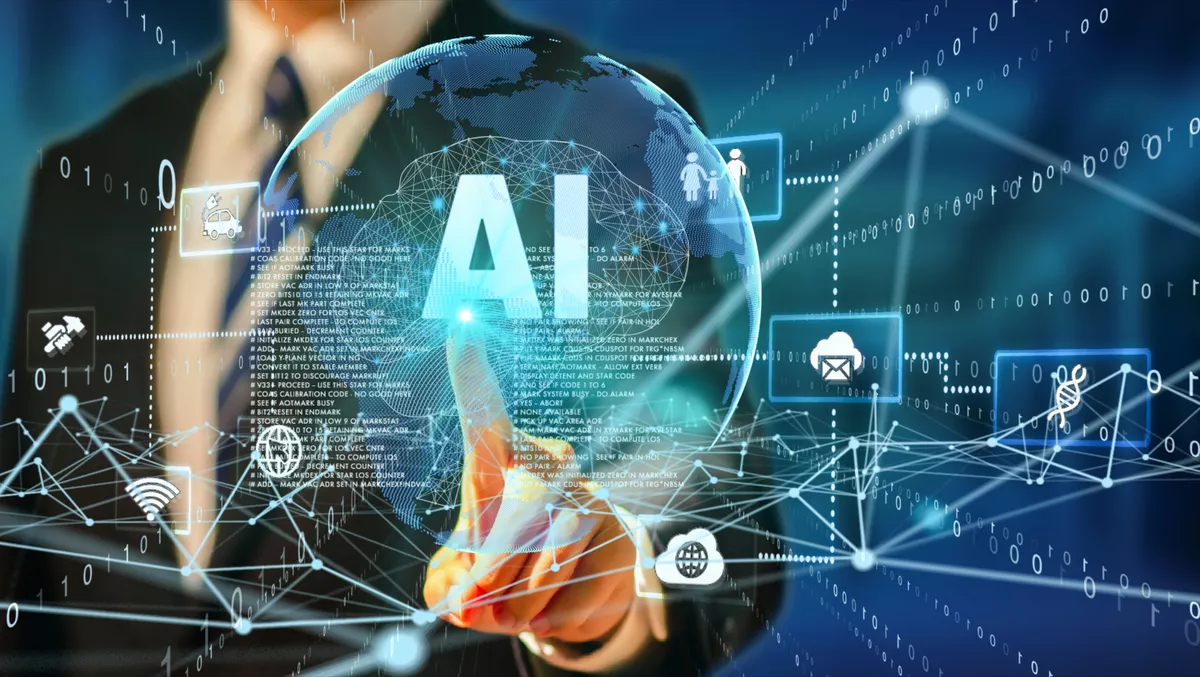 Juniper study reveals top AI trends in APAC region
FYI, this story is more than a year old
Juniper Networks has announced the findings of a global research project that shows an increase in enterprise artificial intelligence (AI) adoption over the last 12 months is yielding tangible benefits to organisations.
However, a shortage of human talent still exists, and governance policies continue to lack in maturity both of which are needed to responsibly manage AI's growth when considering privacy issues, regulation compliance, hacking and AI terrorism.
Juniper partnered with Wakefield Research to conduct a survey of 700 senior IT leaders around the world with direct involvement in their organisations AI and/or machine learning (ML) plans or deployments.
The survey gauges sentiment around the value of AI, the perceived maturity of deployments and where challenges still exist.
This year's survey found that enterprises have largely moved past proof-of-concepts and limited trials of AI and are now implementing AI across their organisations, thanks to pandemic-related digital acceleration and the maturation of AI tools available.
Within Asia Pacific (APAC), 92% of respondents reported that their organisation already utilises AI-powered solutions to automate or aid decision making, as compared to 2021s report, where only 42% were reported to have done the same.
The significant increase in overall AI implementation rates across APAC organisations is largely attributed to the benefits that AI can bring, with 52% of respondents agreeing that it will assist in reducing risk and increasing quality at work.
However, only 23% of APAC respondents reported a heavy reliance on AI to perform tasks, suggesting a strong belief in the advantages of AI but a lack of trust in them.
This is further justified by the need for better AI governance as reflected in the survey results while 95% of IT leaders surveyed globally agreed effective policies are crucial to stay ahead of future legislation, 61% of APAC respondents believe more needs to be done to effectively govern AI as it continues to be applied to more facets of business and life.
More than half of APAC IT leaders (51%) reported their organisations to be at a more advanced growing stage of AI governance maturity, higher than both their EMEA and North American counterparts.
Ming Kai Lee, head of systems engineering, APAC, Juniper Networks says, "The data tells a clear story about the importance of holistic AI readiness and that leaders in the APAC IT sector are at the forefront of AI adoption.
"While the technology has essentially been rolled out and implementation rates have been healthy in the region, the critical next step is to manage organisation's readiness to use AI responsibly by implementing essential governance protocols that not only protect enterprises, but also augments employee's trust in the solution. It must be a cyclical process of execution with governance and policies updated regularly to address and reduce liabilities.
The research also found that despite growing dependence on AI, IT leaders do not see AI replacing humans, but instead enabling improved employee experiences by allowing them to free up their time to focus on more strategic tasks.
About half of IT leaders in APAC say AI will allow employees to focus on being more innovative (54%), gain new skills (48%) and increase their engagement (50%).
With the increased growth in AI adoption, supporting the importance for security with AI solutions at the enterprise level is critical. AI/ML leaders in APAC indicate the top risks from inadequate oversight of AI as accelerated hacking or AI terrorism (44%) and privacy (41%). Regulation compliance (24%) and loss of human agency (27%) are also seen as top risks.
Almost all IT leaders in APAC (96%) say that in the next 12 months, AI will assist in reducing risk and increasing quality within their organisation, with networking/cloud (23%), IT infrastructure (25%) and supply chain (13%) as the business functions thought to have the greatest potential to derive benefits from implementing AI.
AI/ML leaders in APAC are taking steps to ensure employees are keeping up with AI growth including providing the tools and opportunities to apply newly acquired AI skills (38%), updating performance metrics to include AI (45%), developing a workforce plan that identifies new skills and roles (40%), and changing learning and development frameworks (50%).
Bob Friday, chief AI officer at Juniper Networks, conlcudes, "AI is ultimately designed to perform tasks on par with humans but at a higher scale via automation. Many of Juniper's own customers are leveraging cloud AI in their networks to dramatically cut support tickets, which frees up IT teams from the drudgery of tactical issues, allowing them to focus on improving end-users experiences.
"In addition to all of the positive attributes of AI, enterprises also need to responsibly manage AI's growth with proper governance to stay ahead of regulation and minimise potential negative impacts. AI regulation is changing quickly and business leaders must make AI governance a strategic priority.