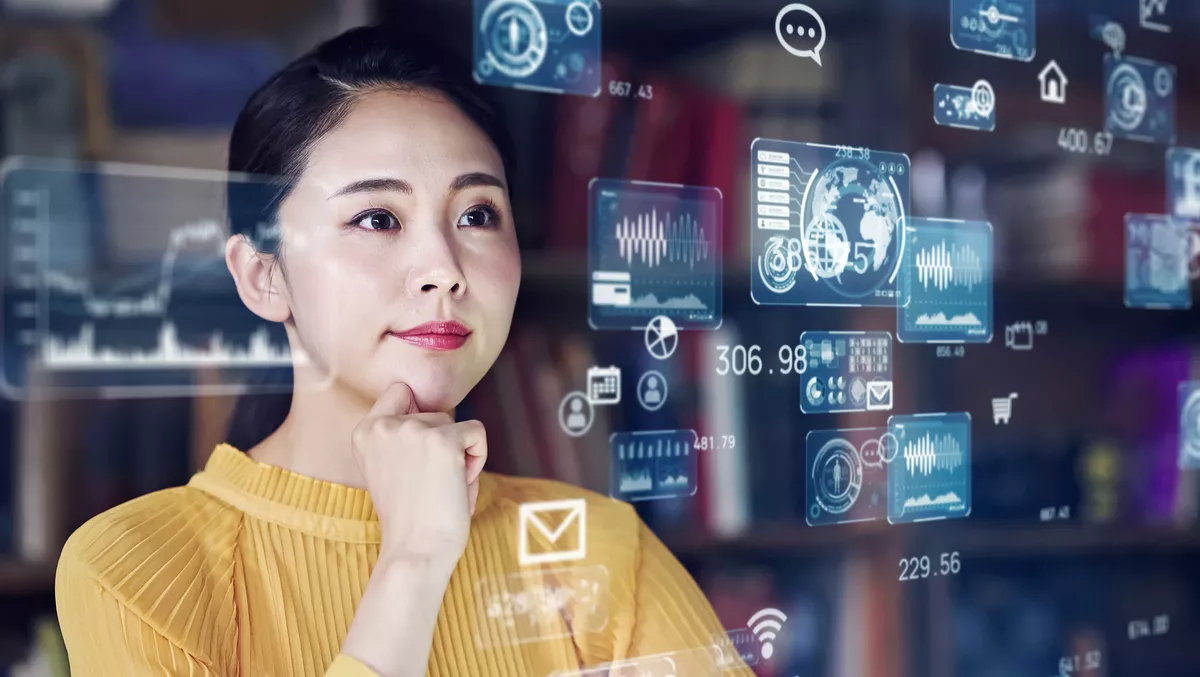 Key considerations for businesses transitioning to a paperless office
Wed, 30th Mar 2022
FYI, this story is more than a year old
While the digital transformation process can be daunting, it has become necessary for organisations to achieve the next level of efficiency and success. The most common rationale behind beginning the digital transformation process is cost savings.
Recent studies have found that organisations that developed digital capabilities to transform their supply chains into ecosystems saved, on average, 6.8 per cent in supply costs.
Digital transformation involves turning documents and operations that were previously paper-based into electronic versions, then overlaying digital capabilities to streamline and, in many cases, automate those processes.
This brings the concept of a paperless office, first mooted in 1975, closer to reality. Ironically, the use of paper exploded after this prediction, more than doubling between 1980 to 2000.
Moving to the paperless office is now back on the agenda, especially in light of remote and hybrid working arrangements, which have become the norm over the past two years. However, some organisations are reluctant to embrace paperless working, while others aren't sure how to transform their operations.
Implementing digital workflow alternatives can be difficult to imagine for organisations tied to existing legacy programs and hardware. Transitioning to a digitised offering may not always be a quick process, yet the benefits available to those willing to take the plunge far outweigh the challenges.
Digital transformation can deliver numerous benefits, including:
Improved collaboration options
Introducing automation practices and cloud programs into a business setting makes documents accessible across the organisation, eliminating the need for printed assets and optimising workflow between teams.
Lowered environmental impact
Digitising programs can reduce printed waste and improve an organisation's overall carbon footprint.
Increased efficiency
Having access to a curated digital library saves time for staff looking to access or index shared company files. This can be the difference between costly client overservicing and obtaining a projected profit for fast-paced corporate environments.
Improved security
Protecting digital files behind secure passwords and access barriers means only those with the appropriate authority to access and edit documents can do so. Cloud-based systems also provide tracking history for business leaders to monitor changes and reduce the potential risk of information theft.
Organisations that have undertaken a transformation process have come to realise that upgrading processes do not happen overnight.
Many legacy programs and traditional business practices will be rendered obsolete, creating holes in existing processes that business owners need to address.
There are several factors to consider when deciding what element of a business to begin the digitisation process with.
Is there digital infrastructure in place?
Despite digital transformations occurring every day, many organisations continue to use existing legacy systems that lack function in a modern office setting. Replacing these existing systems can be costly and may take years before an organisation can transition to a fully digitised environment.
Does the team lack trust in automation?
Although organisations depend on technology, many users continue to harbour distrust toward automation and the cloud. A lack of understanding and fear of embracing new systems can see people work around systems. In practice, this can include printing out sensitive documents, contributing to manual work and the potential for information breaches, ultimately exposing the business further.
Are there legal considerations?
Some organisations may need to continue using physical documents to satisfy contracts with 'wet' signatures. However, in most cases, electronic signatures are now accepted and preferred to reduce the processing time for both parties.
Remember that humans are creatures of habit
Paper is historically synonymous with daily office practices. Some staff may even prefer reading physical documents over digital copies, so organisations must be open to a slower transition to meet their employees' needs. However, with the right solutions in place, employees will soon see the significant benefits of automation in reducing their workload and increasing their accuracy.
When it comes to deciding to go paperless, organisations should look to start digitising processes one element at a time. A gradual transformation can be a more budget-friendly option and let staff members acclimatise to the new programs being implemented.
Businesses should also look to have a robust change management system to upskill and train staff to feel confident in a completely digital environment.