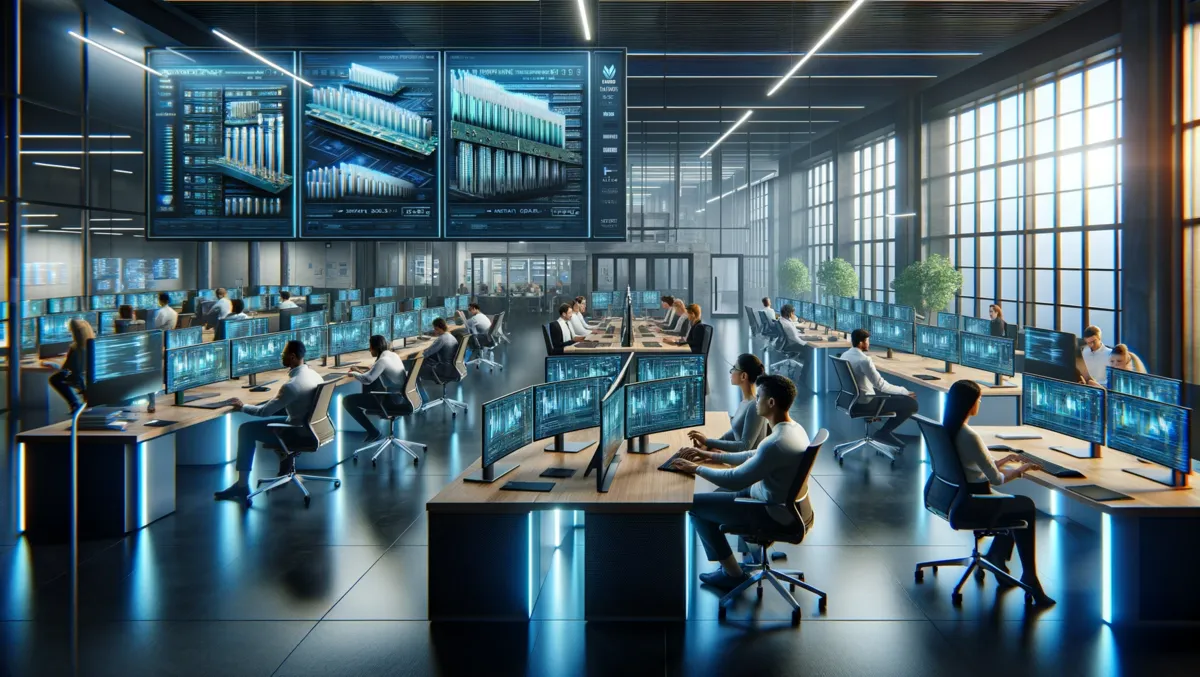 Kingston Technology leads as top DRAM module supplier for 20th consecutive year
Kingston Technology remains the top DRAM module supplier in the world for 2022, holding an estimated 78.12% market share, according to the latest rankings by TrendForce.
These proceeds generate revenue of approximately USD $13.5 billion despite a 4.6% YoY decline in DRAM module sales across the industry. Kingston's robust brand scale and comprehensive product supply chain have absorbed the high inflation shock, safeguarding its global leading position for the 20th consecutive year.
The report indicates that the world's top five memory module houses accounted for 90% of all DRAM sales in 2022. Amidst turbulent consumer buying trends for electronic products due to inflation, Kingston successfully maintained its dominant market share of 78.12%.
The company's strategic business approach and resources, including a robust brand scale and an expansive product supply chain, have played a pivotal role in mitigating its decline and keeping the brand at the apex of market share rankings.
In 2022, Kingston's award-winning FURY Beast DDR5 and Renegade DDR5 memory modules underwent a design revamp with the launch of new white heat spreaders. These changes aim to accommodate users' aesthetic preferences, now catering to both traditional all-black systems and the ever-growing all-white PC trend.
This initiative is a testament to Kingston's dedication to keeping up with evolving consumer preferences in a meticulously designed systems epoch.
A spokesperson from Kingston Technology is proud to announce that their company has retained its top position in the market for the 20th consecutive year, as indicated by TrendForce's 2022 findings. This achievement reflects Kingston's ability to adapt and expand even in challenging business environments, reaffirming its dominant presence and demonstrating its resilience and significance in the industry.
The spokesperson from Kingston Technology stated: "The 2022 findings from TrendForce reflect the company's ongoing expansion and adaptability in the face of yet another demanding business year."
"This milestone not only reaffirms Kingston's's dominant presence in the market but also underscores the company's resilience and significance within the industry, as we now proudly maintain our top position for the 20th consecutive year," said the spokesperson.
Kingston's sustained success in the global market can be attributed to its commitment to innovation and responsiveness to the company's trends. The company's accomplishment of maintaining a substantial lead over the competition for 20 uninterrupted years underscores its influence and enduring stability in the memory products and technology solutions industry.