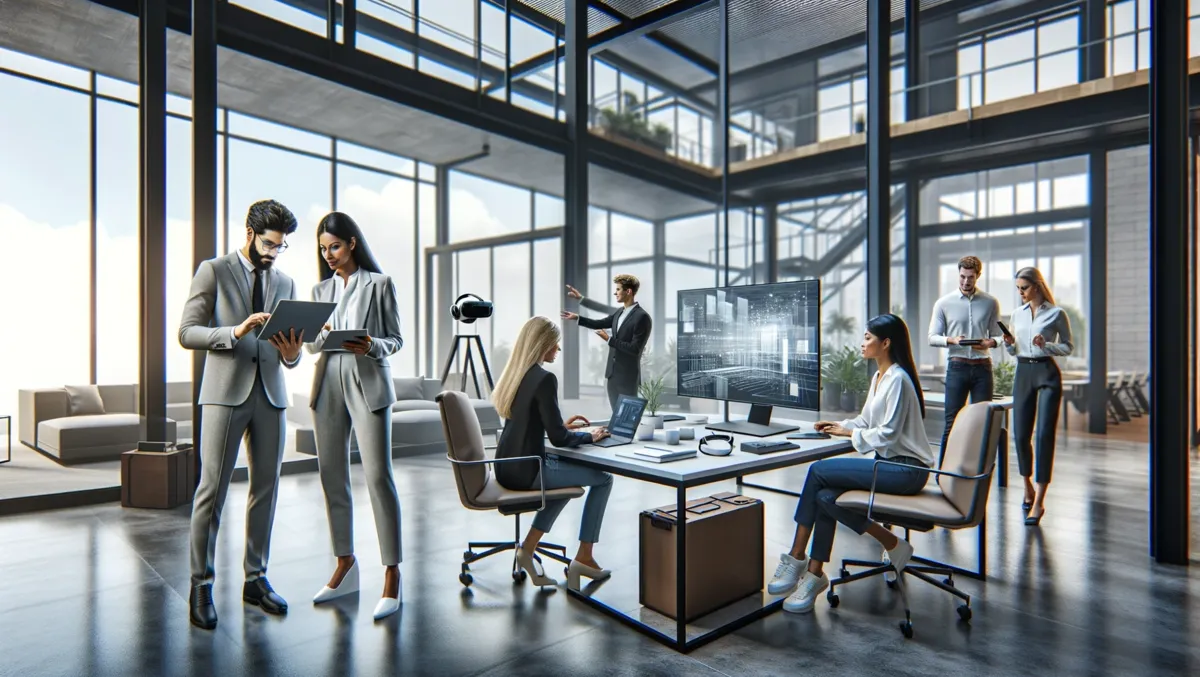 Knowby Pro 4.0: Revolutionizing knowledge management with enhanced user experience
Knowby Pro, a leader in expert know-how sharing, has launched Knowby Pro 4.0, a cutting-edge update designed to revolutionise the way organisations manage and share knowledge. The new release boasts several powerful features aimed at facilitating user management, switching organisations seamlessly and making knowledge sharing among team members more effortless.
The major highlight of this innovative update is the implementation of a new web interface. This medium provides users with easier access, allows for real-time updates, and facilitates collaboration on knowledge bases from any device with internet connectivity. The new web-based access ensures that knowledge is readily available, whether you're in the office, at home or on the move. According to the company, this further underscores Knowby Pro's commitment to user convenience.
In addition to offering the same features as the mobile and tablet versions, the new web interface improves user management capabilities. Organisations can now effortlessly onboard and manage users, assign roles and control access permissions with precision. This advancement simplifies the process of making sure that the right individuals have access to the right information, thereby fostering collaboration and productivity within teams.
The standout feature of the 4.0 update allows users to seamlessly switch between different organisations within the app. This helps users involved in multiple projects, consulting for different companies, or those who need to access knowledge from various sources. Knowby 4.0 eliminates the necessity of logging in and on multiple accounts, thus enhancing users' experience.
Knowby Pro 4.0 is launching a version control feature in direct response to customer feedback. The new addition helps users effortlessly track the latest versions and updates in their knowledge bases. It offers clear insights into the knowledge management process by documenting changes, additions, and revisions.
The latest update promises users quicker video loading and sharing, a game-changing improvement given the fast pace of today's business environment. Faster video uploads and better sharing capabilities are set to improve knowledge sharing further.
Knowby Pro's CEO, Clint Collins, stated, "Knowby Pro 4.0 marks a pivotal moment in our journey to redefine knowledge management. With the new web interface, improved user management, seamless organisation switching, enhanced team collaboration, version control, and quicker video loading and sharing, we're empowering organisations to unlock the full potential of their knowledge assets."
In an increasingly complex and data-driven business landscape, the importance of efficient expert know-how sharing is paramount. Knowby Pro 4.0 is the result of years of dedication to providing the most robust tools to manage and share expert knowledge and know-how and is available now on Google Play or from the Apple store.
About Knowby Pro: Knowby is a next-generation platform revolutionising know-how capture in any industry. Through engaging step-by-step guides, multimedia elements, and collaboration tools, Knowby empowers professionals to capture, share, and apply their expertise seamlessly. Knowby is shaping the future of know-how-sharing practices in the technology sector with a focus on productivity and continuous learning.