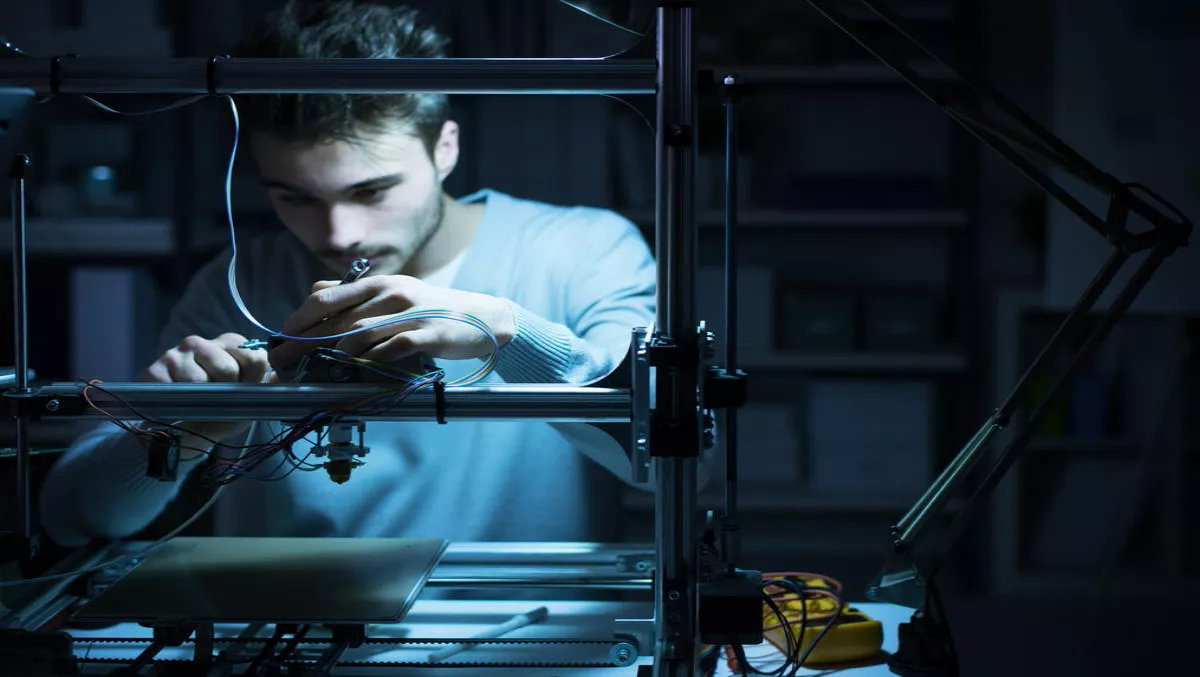 Konica Minolta and Western Sydney University build digital manufacturing capabilities
FYI, this story is more than a year old
Konica Minolta has announced a partnership with Western Sydney University (WSU) to build digital manufacturing capabilities for WSU research staff and students, and the Western Sydney community.
Many manufacturers are looking at digital manufacturing as a way to remain competitive and meet changing customer expectations, 3D printing is an important part of the process.
Konica Minolta will support WSU's School of Computing, Engineering and Mathematics as it explores the possibilities of cutting-edge digital manufacturing capabilities with the commissioning of the 3D SYSTEMS ProX 300 DMP Metal Printer.
3D metal printing opens up new and significant opportunities to not only explore faster, more reliable, precise metal manufacturing, previously impossible, for engineers, researchers and businesses, but also the ability transform their business operations and reach new markets.
The ProX DMP 300 is a metal 3D printed part manufacturing system, offering reduced waste, greater speeds for production, short set up times, very dense metal parts, and the ability to produce complex assemblies as a single part.
Marc Brandon, Konica Minolta product marketing manager says, "The construction of this new landmark advanced manufacturing facility, combined with our exciting new partnership with WSU that delivers cutting-edge 3D metal printing, marks a new and promising era for WSU, the Western Sydney community, and beyond.
"Konica Minolta is excited to partner with WSU to ensure leading researchers, educators and engineers within the community can leverage the capabilities this game-changing 3D metal part manufacturing system offers to its full potential."
Konica Minolta Business Solutions Australia is a provider of integrated solutions and managed services with the power to transform business environments.
Konica Minolta works with organisations to provide integrated print and content management solutions and services to improve productivity, reduce costs, increase security and achieve sustainability outcomes.
Optimised Print Services (OPS) combine consultancy with hardware and software implementation and operation.
Tosin Famakinwa, WSU technical manager says, "Western Sydney University is happy to partner with Konica Minolta in making available this 3D metal printer to the community and for the training of the future Western Sydney workforce.
"Additionally, this method also has the ability to improve energy productivity, all while creating high-impact job opportunities locally for the manufacturing community."
Related stories
Top stories