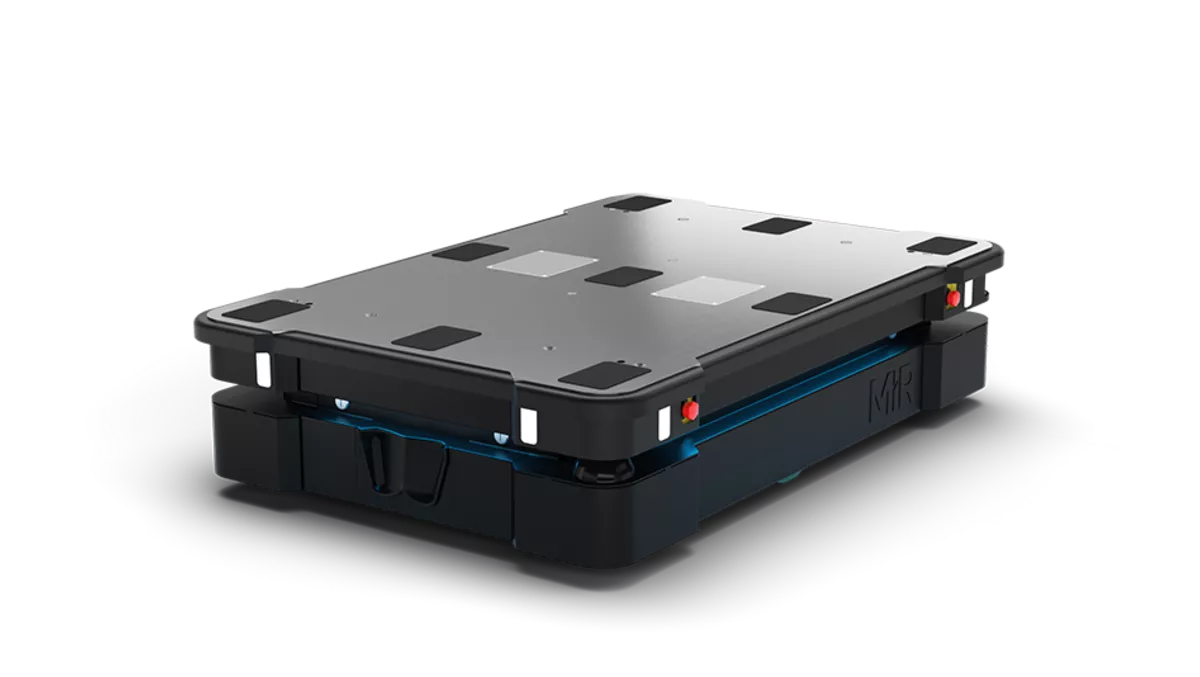 Konica Minolta Australia and MiR offering now available
FYI, this story is more than a year old
Konica Minolta Australia has announced the MiR1350 is now available through its partner, Mobile Industrial Robots (MiR), offering greater efficiency and productivity.
The collaborative mobile robots manufacturer says its latest offering is the most powerful autonomous mobile robot (AMR) the company has produced yet and is compliant with the highest robot standards available.
In addition, MiR1350 has a high payload for transporting heavy items, and its robust design means it will last a long time.
It will also navigate smoothly and efficiently in dynamic environments and is the first AMR with an IP52 rating because of its enhanced and protected components to withstand dust particles and fluids.
Further, MiR1350 is designed based on ISO3691-4 safety standards.
"The evolution of AMRs, including the powerful MiR1350, has an important role to play in helping drive sovereign capability for manufacturing in Australia," Konica Minolta emerging technology national manager Matthew Hunter says.
"Many manufacturing sectors, in particular food and beverage manufacturing, rely on large numbers of employees to assist with operations.
"The reality is that, in the current operating environment, manufacturers are facing massive staff shortages.
"It doesn't matter how efficient a production line is; when it relies on human interaction to put goods in and take product out, there is always risk in efficiency, productivity, and safety.
"AMRs are ideal for taking on tasks such as pulling pallets from the production line to the warehouse, mitigating those risks and freeing up available employees to focus on higher value tasks or tasks that robots can't do.
The MiR1350 allows users to:
Its 1,350kg payload is designed to improve logistics operations.
Automate pallet transportation
The MiR1350's specially designed pallet lifters allow it to automatically lift, transport, and deliver pallets, providing a safe alternative to traditional pallet lifters and trucks that require humans to operate them.
Navigate safely and efficiently
Its ability to move around obstacles, including humans, through advanced technology and software can also ensure it is able to navigate autonomously and choose the most efficient route.
The MiR1350 is equipped with the newest laser-scanner technology and has 360-degree vision as well as two 3D cameras in the front to see from 30mm to 2,000mm above the floor, and two sensors in each corner to see pallets and other obstacles that are so low that they are usually difficult for robots to detect.
Have greater flexibility through a user-friendly interface
The MiR1350 gives manufacturers complete control and ownership of their robot through the intuitive MiR Robot Interface, which is available via smartphone, tablet, or computer and can be programmed based on previous experiences.
It can also be integrated into enterprise resource planning (ERP) systems and added to existing MiR fleets, and the top modules such as pallet forks, conveyors, or robot arms can be quickly and easily changed for the application it is being used for.
"There is significant, rapid return on investment to be gained by implementing AMRs into manufacturing plants, particularly for large operations with long distances to cover, multiple shifts, and 24x7 operations," Hunter says.
"AMRs can be used to not only reduce the cost of labour but also to ensure that these resources are being spent in the best way possible, all leading to a more resilient, sustainable manufacturing operation into the future.
"Automation is already heavily used by the manufacturing industry in the production line, so taking the next step with AMRs just makes sense.
"Ultimately, successful onshore manufacturing will help drive the Australian economy and let manufacturers be more competitive.