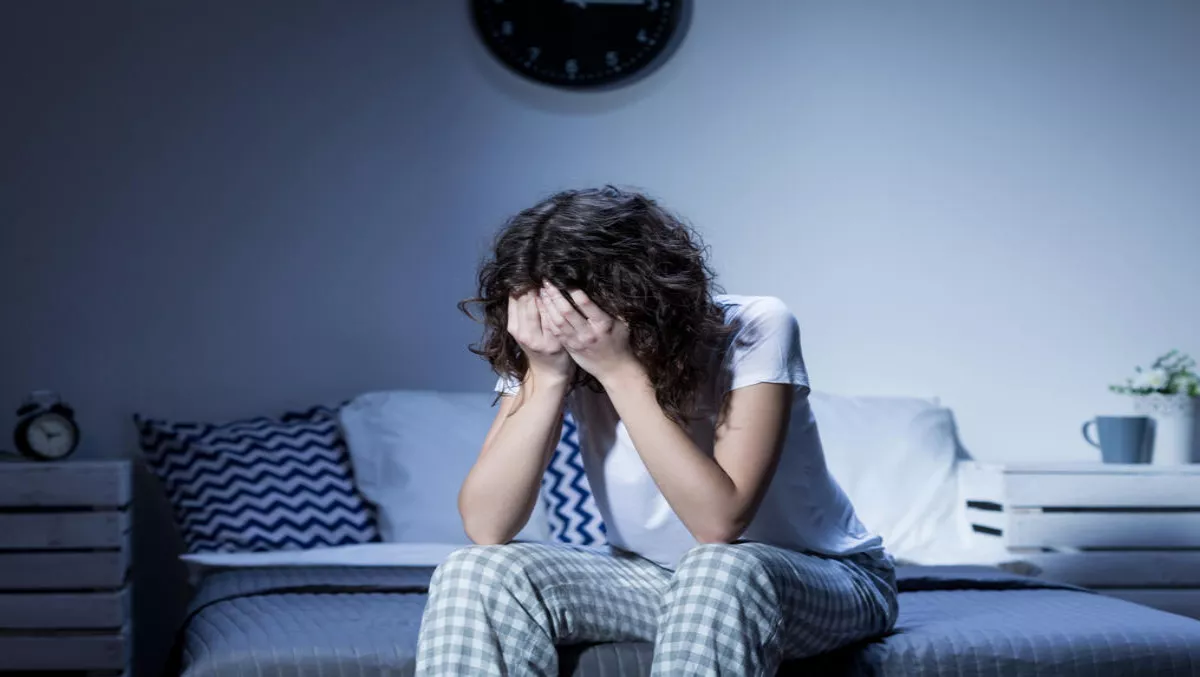 KPMG reveals what's keeping Aussie business leaders up at night
FYI, this story is more than a year old
Innovation, especially as it relates to the digital environment, is the number one issue playing on the minds of Australia's business leaders going into 2018.
Cost competitiveness and energy policy take second and third place.
This is according to new research by KPMG Australia, which surveys around 200 of the nation's C-level executives to create a sharp picture of what's really occupying the minds of business leaders.
KPMG Australia's CEO, Gary Wingrove says, "Whether you're the leader of a small or medium enterprise, or a senior executive at a major corporation, your organisation's capacity to innovate in the digital space is your main concern."
"Today the nation's business leaders understand that disruption looms around every corner."
"As 2018 approaches they are now clear about what they need to respond and seize opportunity: a culture of innovation."
Wingrove explains that while no one can confidently predict the exact disruptions that lie ahead, the companies that get their innovation culture right will be the ones who can harness change to their benefit."
Cost competitiveness, a main of concern for Aussie business leaders
KPMG's recently acquired research practice, KPMG Acuity Research and Insights conducted and collated the study.
Commenting on the results of the report, Grant Wardell-Johnson, lead tax partner, KPMG Economics & Tax Centre, notes, "Analysis of Australia's productivity levels shows we are underperforming from a productive output perspective compared to countries with similar standards of living."
"This validates the concerns regarding labour cost competitiveness raised by our survey respondents."
"Traditionally, while Australia has had a high cost of labour, it has had a below average cost of electricity for industrial users."
Wardell-Johnson continues, "Unfortunately, this favourable cost-competitive position has been eroded over the past two years as domestic prices of electricity and gas have soared."
He says that disadvantages in cost competitiveness can be ameliorated through a country's corporate tax system - if it is more competitive than in other jurisdictions.
"Unfortunately, our survey respondents also suggested that instead of helping, Australia's corporate tax system actually acts as a further impost on their ability to earn internationally competitive returns."
Energy - cost, reliability and policy uncertainty - the third most pressing issue
KPMG Australia chairman, Alison Kitchen says bottom line pressure on companies will continue in the short-to-medium term.
"Most energy modelling analyses do not forecast major easing in energy prices until 2020."
Kitchen says that in year ahead, companies will need to assess their energy procurement strategies and seek power agreements that enable them to lock in prices with sufficient contract flexibility to take advantage of any potential easing from the back-end of 2019.
"In the event of power outages, the cost to businesses could be significant."
Kitchen continues, "If businesses don't have adequate contingency plans they could go under, with small and medium size businesses the most vulnerable."
"The coming year will see many trials that will scale into larger implementation across a wide range of technologies. And we need to start establishing an orderly transition to more renewables in our generation mix," she said.
In conclusion, Kitchen notes, "In 2018, Australia needs to break out of the holding pattern of recent years. We need to see a year of genuine action."
The top priority issues of concern for Australian business leaders in 2018 are:
Digital and Innovation
Cost competitiveness
Energy
Regulation
Government efficiencies
Public trust
Infrastructure and liveable cities
Fiscal sustainability
Big Data
Health
Related stories
Top stories