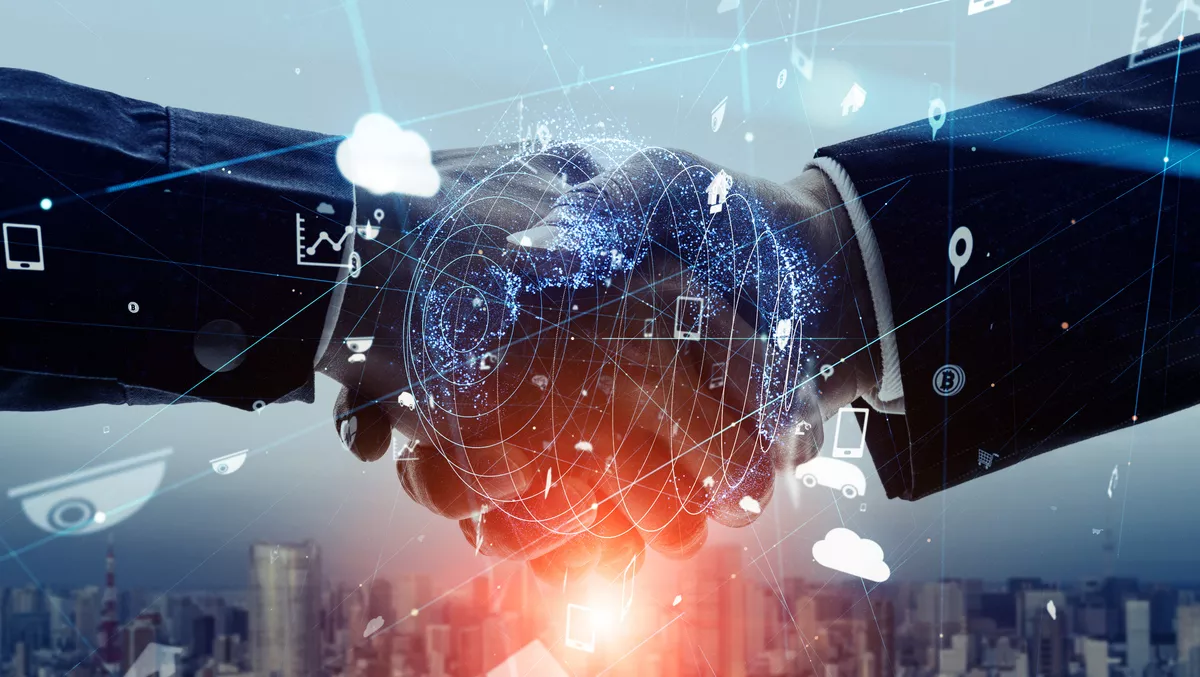 Kyndryl and CDC Data Centres enter multi-year agreement
FYI, this story is more than a year old
Kyndryl and CDC Data Centres have announced a multi-year agreement, under which Kyndryl will design and manage a customised environment within CDC's data centre facilities.
The aim is that this will deliver Kyndryl customers more visibility and control over their connections and provisioning.
Leveraging CDC's highest levels of security accreditation and certification from the Australian Government, Kyndryl aims to rapidly and securely connect customers into a resilient, managed infrastructure environment where they can harness advanced cloud technologies from the hyperscaler of their choosing - including Amazon Web Services, Google Cloud, IBM Cloud and Microsoft Azure - while keeping their data protected and compliant with local regulations.
Central to this implementation is the integration of Kyndryl's cloud exchange, a managed platform service offering that provides cloud, internet, and data centre interconnectivity.
Additionally, Kyndryl has integrated an automated dashboard that allows customers to monitor all traffic coming in and out, manage their connections, optimise their workloads and scale up or down as needed.
As a result, customers gain quick connections, automated provisioning of services, detailed metrics and reporting, and consumption-based billing models, the company states.
CDC's highly secure and interconnected campuses across Canberra, Sydney and Auckland are designed to enable customers to co-locate their mission-critical workloads and create a virtual seamless environment that connects all technology, whether on or off-premises.
In addition, customers can leverage CDC's long-standing commitment to sustainability, including the company's approach to saving water across all its facilities and using renewable energy across most of its large capacity campuses, including in Canberra and New Zealand.
Kyndryl Australia and New Zealand president Kerry Purcell says, "The partnership between Kyndryl and CDC is about giving customers safe and secure connections to the internet and the cloud, with government-grade security built in the solution, while also driving a more sustainable future.
"We're also putting more control in the hands of the customers, giving them the information and access to allow them to make informed decisions about managing their mission-critical workloads.
CDC founder and CEO Greg Boorer says, "Since its inception as a clean and green data centre business, CDCs market leading position has been based on anticipating and meeting clients needs as they arise.
"Because we relentlessly build our facilities with the goal of making them future proof for the evolving needs of our most demanding clients, customers can engage with CDC and Kyndryl knowing that every single one of our facilities are certified at the highest level and offer the highest security, availability and resilience standards for their critical business and technology needs.
"We are incredibly proud of our track record as the pre-eminent critical infrastructure provider for critical infrastructure customers and our commitment is to continue to invest to always be the best at what we do.