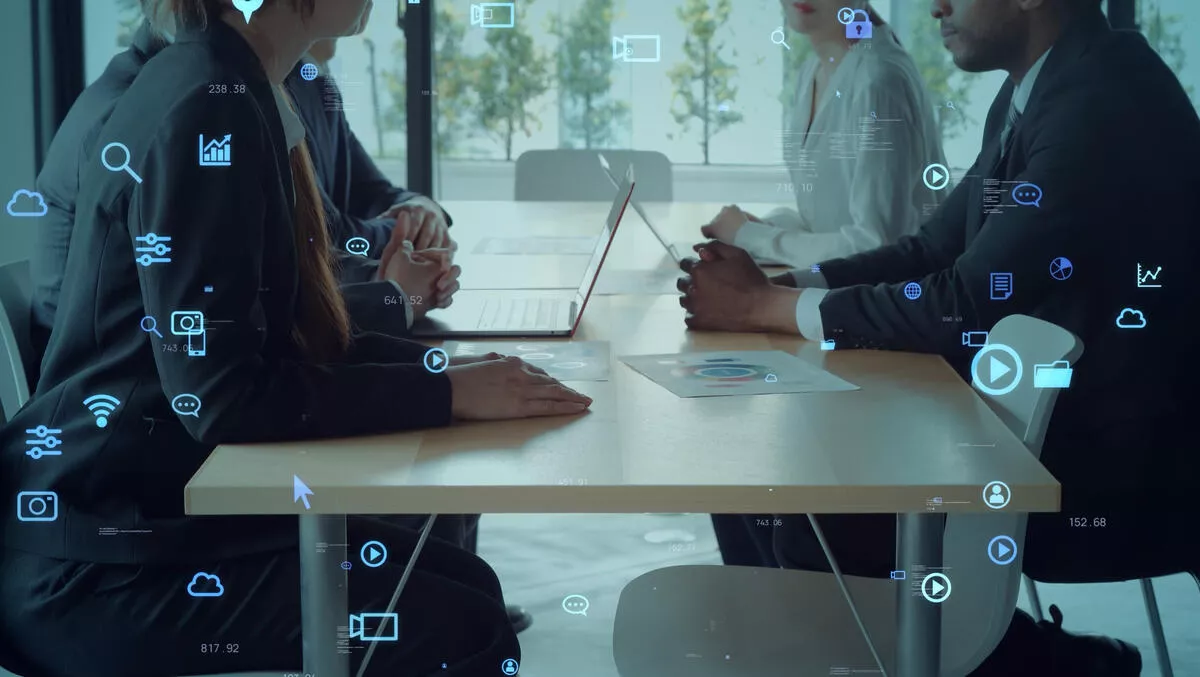 Lack of digitisation costs millions per year for Australian businesses
FYI, this story is more than a year old
Organisations are losing one and a half days per week per employee, on manual or repetitive tasks due to ineffective digital solutions.
This is according to new research from MYOB that focuses on mid-market businesses.
The findings of the trans-Tasman study, conducted by Forrester Consulting on behalf of MYOB, revealed that the extra cost of additional human involvement equates to more than AU$2.7 million per year, for a medium-sized business with 100 employees.
With just over 100 mid-market businesses employing 100 people according to the Australian Bureau of Statistics (ABS), based on this handful of businesses alone the productivity issue is resulting in a projected cumulative impact of nearly $300 million per year to the Australian economy, MYOB states.
However, with a total of more than 50,000 mid-market businesses in Australia employing more than 2.4million people (approximately 25% of the business workforce), this projected cost to the local economy is just the tip of the iceberg.
MYOB Enterprise head of go-to-market Valantis Vais, says that the new insights back up a recent report from the Australian Productivity Commission which showed economic growth per person over the past decade, has slipped to its slowest rate in 60 years.
Vais says, "Whether they are managing 20 employees or 200, what our data shows is that not only are Australia's mid-market businesses under-utilising technology and losing productivity, but as a result - considering the size of the market - many are also missing out on a more-than $300 million opportunity, he explains."
Commenting on the importance of addressing the issue, Vais says, "Mid-market businesses could become the other engine room of the Australian economy.
"By tackling this productivity problem, these businesses could be helping bring down Australia's unemployment rate, drive wages growth and boost our nation's GDP.
"However, rather than grab the opportunity in front of them and gain a competitive edge, many are lagging behind their international peers and missing out on a chance to grow or improve their bottom line mainly because they've let inertia take hold.
The new study found that there are three key challenges organisations believe are standing in the way of their ability to improve their business and people management solutions - a lack of leadership support (35%), business inertia to change (34%), and the high cost of technology (34%).
With a challenge around prioritisation from business (31%) adding to this, Vais says there is an even greater need for leadership to recognise how the lack of appropriate digital solutions in their organisations are wasting employees time, negatively impacting sales growth, creating extra costs and leading to poor customer experiences.
Vais says, "Action must come from the top, and with a third of local firms saying that a lack of prioritisation in their business was holding them back, these findings demonstrate there's not enough leadership to drive change.
"Employees can't follow what they can't see, and organisations need leaders with a clear vision and a desire for action to inspire this change.
He says, "With many business leaders unaware of the very real link between their business and people management software and achieving business goals, it's time for bigger business to step up and make more of an effort to understand the importance of investing in the right digital solution and how this can save them time and money, not to mention help them grow their business.
Alongside productivity problems, the new insights show business growth and bottom line are also taking a hit.
In fact, according to the study 50% of decision-makers admitted that their manual systems have held them back from taking on larger customers.
The findings also showed that mid-market businesses believe more than a quarter (28%) of their extra costs are being incurred because of inefficient or ineffective business and people management solutions.
Bolstering the rationale for businesses to reassess their solutions, additional insights from Forrester highlight that businesses using future-fit platforms and practices grow 3.2 times faster than their industry peers, MYOB states.
Vais says, "Modern solutions facilitate a more iterative, agile approach, allowing businesses to make changes and unlock value faster.
"This will help more Australian businesses realise operational efficiencies and access new revenue generating opportunities, while improving productivity and profitability in ways that will have a positive flow on effect for the local economy.
"Business owners, boards and senior leadership teams are always looking for opportunities to invest in their business to drive performance, and this study has highlighted that the return on investment from upgrading business and people manage software is astounding.
He says, "Having spent years working with businesses of all sizes on their digital transformation, I am amazed at the attractiveness of the commercial case for mid-market businesses to change to more modern solutions.
"Businesses that realise the true cost of using outdated solutions and capture the potential, untapped value of implementing intelligent, technology-driven solutions, are the ones most likely to grow over the coming 12 to 18 months."