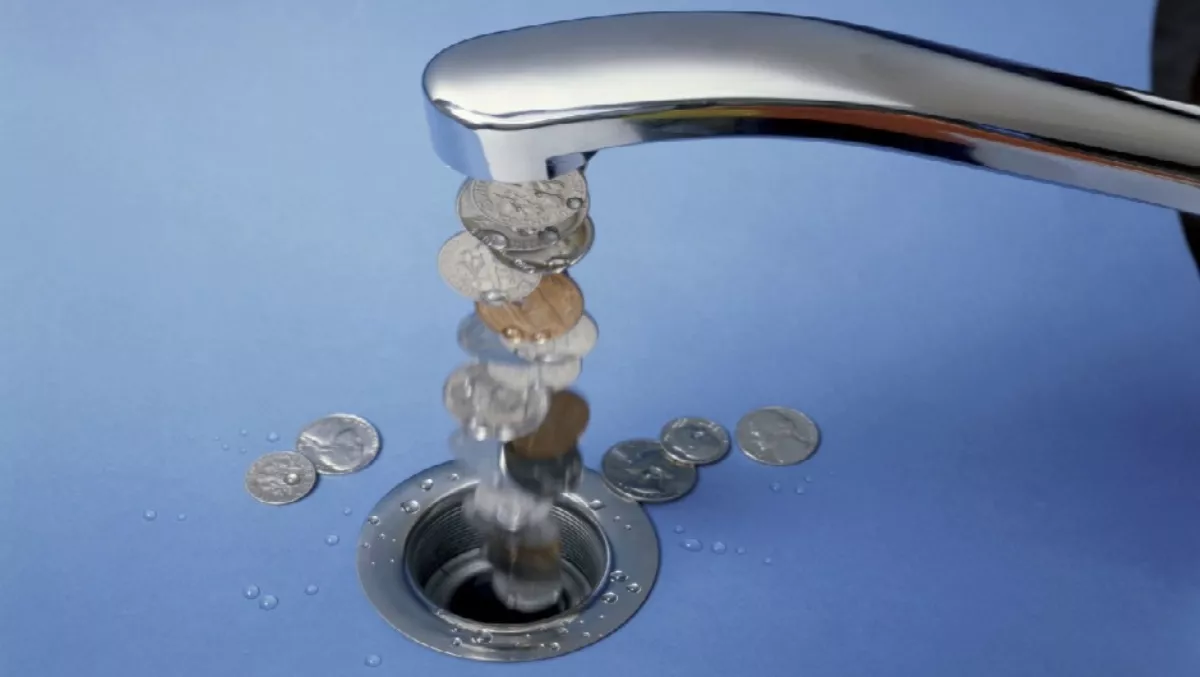 Legacy payment systems causing dire survival concerns for AU businesses
FYI, this story is more than a year old
New research from American Express has revealed more than half of Australian businesses struggling with payment innovation have severe concerns about near-term survival.
59 percent of AU companies yet to widely adopt modern payment practices are at risk of failing in the next three years, while another 19 percent are at moderate risk of collapse.
The research included a survey 355 Australian CFOs from businesses with annual revenue values between $2 million and $300 million from 15 different industries. One-third of these businesses were unable to reconcile supplier invoices at least every other month.
Almost half of all AU business struggle with making payments to suppliers or receiving payments from customers, while at-risk businesses are struggling with archaic financial processes, increasing payment volume and concerns about issues such as security and regulation.
A mere 22 percent have moved to fully automated solutions, with the rest much more likely to suffer from issues such as cash flow problems, accessing capital, and customer retention.
Martin Seward, vice president for Small & Medium Enterprises at American Express Australia says it is critical that these struggling companies change their approach to payment.
"We are approaching a financial event horizon for many Australian businesses. The research tells us they can't sustain this outdated approach to managing payments much longer," Seward says.
"The most alarming part is that the Payment Revolution research shows that a lot of this concern is avoidable. Companies that push through changes to payment processes not only survive, they thrive."
What's more, businesses that embrace emerging payment technologies were found to be almost twice as likely to pay suppliers on time, more than two times better at managing wash flow and three times better at processing payment than other businesses.
These early adopters are also almost twice as successful at customer retention as those with poor payment practices.
On a positive note, the research also suggested that other companies were expecting to follow suit, with 76 percent of senior financial executives saying a payment overhaul had a high or very high priority over other business objectives.
Importantly many executives would turn to emerging technologies to help transform their business' approach to payments during the next 12 months.
"The findings highlight the appetite amongst senior financial executives to invest in innovation. Many of these technologies are still maturing, however, early adopters are already seeing the benefits of modernising the approach to payment," Seward says.
"Not only were these companies seeing these technologies as a chance to drive greater administrative efficiencies, but we also observed a relationship with better customer retention, increased innovation investment and a greater appetite for business risk."
Further findings from the research include:
Tech priorities in the near future are improved cash flow management (41%); better business efficiencies (41%); frictionless payment experiences (40%); and, enhanced cross-border/FX payments (36%)
The biggest barriers to deploying new payment technologies are security (47%), employee acceptance (33%), regulation (33%) and technology uncertainty (28%)
Some 32% of CFOs said being able to demonstrate positive ROI was critical to the acceptance of new payment technologies
Related stories
Top stories