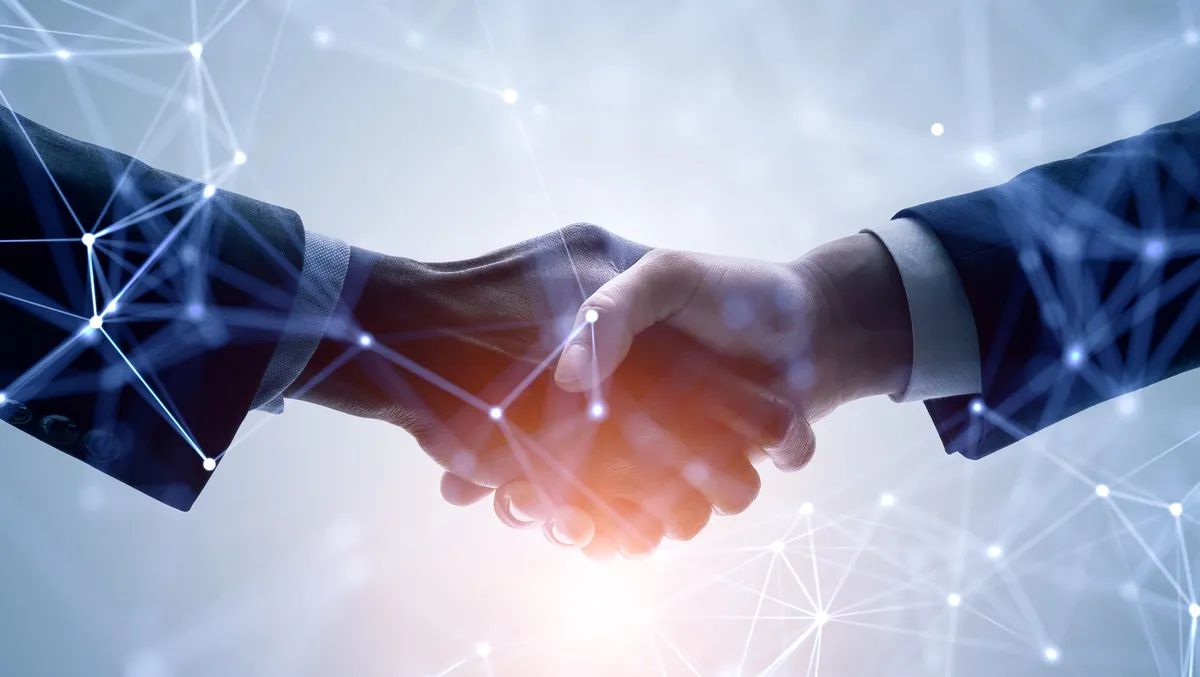 Lessons from selling my side hustle to MessageMedia
FYI, this story is more than a year old
Earlier this year, I sold my "side-hustle" Smooth Messenger, an SMS integration for Zoho CRM to Australia's largest SMS platform MessageMedia. All of a sudden, my "side-hustle" had become my full-time job.
Selling a technology startup has been big learning experience and I thought I'd share some of the key takeaways for those who might go through a similar process.
What started the "side-hustle"
After completing a Bachelor of Environmental Science, I quickly encountered Zoho on a freelance assignment. After successfully building a database on the platform, I must have been noticed by the Zoho Marketplace team.
Despite working another full-time job, I started receiving requests to build small apps for Zoho Marketplace and in 2018, a new version of their SMS plugin for Zoho CRM.
With the support of an outsourced developer, my "side-hustle" transformed into the plugin that came to be known as Smooth Messenger.
Despite the initial bugs, Smooth Messenger gained good traction with users, and in over a few months, its subscription revenue had eclipsed all of the other Zoho apps that I developed. What Smooth Messenger users liked the most was its user interface, which resembled SMS.
They also liked our round-the-clock customer support, which was handled by myself in Australia and a representative in the USA. Smooth Messenger rapidly became one of the top apps on the Zoho Marketplace.
Despite the early success, we did not rest on our laurels. We engaged more developers to streamline user interface, speed up the backend, and build a mobile version of the app. As we improved on our product and expanded its features, customers came streaming in. Soon enough, this "side-hustle" was consuming so much of my time that I reduced my day job commitment to just two days a week.
Our sale started with a LinkedIn message
Hot tip – check your LinkedIn messages. MessageMedia's corporate development team reached out via LinkedIn to ask if I would like to explore a potential acquisition opportunity. After conducting some quick research on MessageMedia, I knew they meant business when it came to acquisitions.
Despite there being other potential buyers, I felt the most positive about MessageMedia, and eventually signed a heads-of-agreement with them. It came down to MessageMedia's willingness to work with my team and help us resolve any problems with the transition along the way. Their experience with diverse integrations assured me that Smooth Messenger's technology was in good hands. I remember heaving a big sigh of relief as I handed over my ASIC key in exchange for a deposit in my bank account.
Introducing SMS for Zoho CRM by MessageMedia
I've since become a full-time employee of MessageMedia, carrying on the good work that has been done for Smooth Messenger under its new name, SMS for Zoho CRM by MessageMedia. I'm also overseeing its integration with the company's broader suite of products. It is nice to be able to focus full-time on the parts of the business that I enjoy – building new features and talking to customers. I no longer have to worry about accounts payable or managing cashflow and have a vast array of resource and expertise to tap on for my work.
Before the acquisition, I was dabbling with marketing without really knowing what I was doing. I now have a team of super savvy marketers in Australia and the USA to help with promoting our products. The technical challenges my team were facing have been eased through the support of MessageMedia's engineers. My product management skills are constantly sharpened through being part of a community of practice and learning from a whole team of MessageMedia product managers who are devoted to building SMS integrations for third party apps.
So, what have I learnt?
1. Customer support representatives are a lifesaver.
When your customer base is overseas, receiving 5am customer support calls is not fun. Getting some help in this aspect has definitely helped me maintain some sanity.
2. Find a niche.
I may not be the best programmer, marketer or UX designer, but I'm good enough to stand out in the Zoho ecosystem. This allowed me to build a bit of a reputation with Zoho customers and integration partners that helped Smooth Messenger reach critical mass.
3. Reviews matter.
One of the main reasons MessageMedia wanted to buy Smooth Messenger was because of the quantity and quality of customer reviews. Being highly rated definitely helps you stand out.
4. UX and UI are important.
I'll always credit a genius customer who suggested an iMessage style interface for Smooth Messenger. Our change to an iMessage style interface boosted Smooth Messenger's ease-of-use and gave us an upper-hand as an SMS app in the Zoho Marketplace.
5. Embrace any bugs along the way
In the early stages of new technology, there will always be bumps in the road. It's better to get these errors fixed before your customer base and valuation grows. Plus, bugs let you see the true popularity of an app. If you turn off the backend for a few hours and nobody notices, it is probably not solving customer problems. With Smooth Messenger, even half an hour of downtime resulted in a deluge of customer emails.
Ultimately, what matters most for all of us is that we keep learning from everything, including our challenges, mistakes, successes, and even what others are doing. Through taking in precious lessons from our experiences, we can continue to hone our craft and master our trade. For "side-hustlers", this could even result in a decent payday, and I hope this serves as inspiration for your journey.