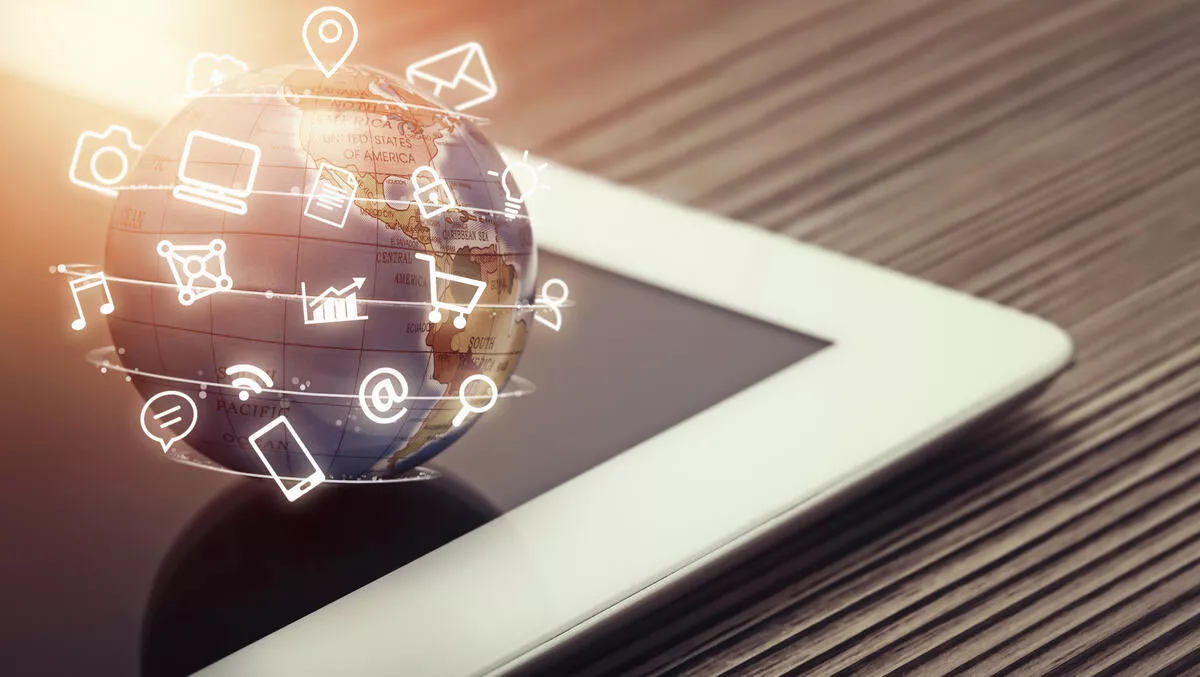 Leveraging technology to operate with confidence in the post-pandemic future
FYI, this story is more than a year old
COVID-19's impact on the retail industry has been devastating to say the least, especially with city lockdowns and closed borders. While there was a boom in eCommerce, as evidenced by Amazon nearly doubling profits since the start of the pandemic, physical retailers struggled to survive. H-M made the decision to close three Australian stores, and back in August 2020, it was estimated that as many as 6700 retail stores across New Zealand may have to close as a result of the pandemic.
The good news is that there is light at the end of the tunnel as Asia Pacific's retail industry is expected to recover the fastest from the health crisis, according to Euromonitor. In fact, the region's retail industry is forecast to experience a 6% sales growth in 2021, following the decline in 2020. Physical shops will still play a key role in consumers' shopping journeys and remain an integral part of a retailers' strategies.
Physical retail still has a part to play in delivering an elevated customer experience, and the rise of online platforms among some of ANZ's largest and best-known brands such as Woolworths, highlights the importance of having a strong online presence as well as a traditional retail model.
In this current climate, delivering a positive customer experience also means allaying consumers' concerns about personal safety, especially in enclosed spaces. Retailers will have to assure customers that they are doing their utmost best to curate a comfortable and safe in-store shopping environment.
Re-building consumer trust in physical retail through technology
According to the EY Future Consumer Index, the second largest segment of consumers that retailers need to engage beyond COVID-19 are those that prioritise health and safety. Consumers that fall under this bucket will prefer brands and products they trust and will seek to minimise unnecessary risks as much as they can.
Forward looking retailers are evolving their in-store digital capabilities to create smarter stores and cater to this demand shift by automating store occupancy and monitoring social distancing compliance. For example, Woolworths recently bought Quantium, Australia's largest data science group, in a deal worth well over $200 million.
Retailers are leveraging include the use of artificial intelligence (AI), smart sensors, and Internet of Things (IoT) infrastructure, and other emerging applications that not only help simplify operations but also unlock the possibilities to gaining greater customer insights, allowing for a seamless customer experience across all channels.
Creating a more comfortable shopping experience through AI
In the early days of the pandemic, retailers grappled with new social distancing regulations but quickly found ways through vision technology, supported by AI algorithms, to address this challenge.
By leveraging existing sensor and camera platforms, retailers were able to track social distances and even determine if masks were worn or if distances amongst strangers were too close.
Beyond that, stores could use the tool to set up alerts informing employees when maximum occupancy is reached in real-time. Additionally, it can enable specific staffing insights to make recommendations based on occupancy trends, such as indicating when employees should be stationed at doors for crowd control. Given the cost and risk of using staff to monitor social distancing and occupancy rules, automating these processes can help save lives, reduce anxiety, and protect retailer margins.
Leveraging store occupancy solutions to ensure good hygiene standards
Store occupancy solutions have long been used by retailers to understand shopper density. Retailers found new ways to leverage these solutions during the pandemic by using them to optimize cleaning schedules for common facilities or high-touch areas, such as self-checkouts. They are also used to provide prompt, up-to-the-minute information on staffing needs for efficient fulfilment of buy online, pickup in-store (BOPIS) or curbside pickup orders.
For instance, thermal imaging solutions that scan body temperature of individuals or crowds entering a store can be set to detect elevated temperatures above defined thresholds. Some also send notifications to store or warehouse managers when exceedingly high body temperature is detected to help maintain proper health and safety measures.
Using data to drive improved shopper experiences and retail outcomes
Consumers today expect a cohesive and seamless shopping experience regardless of when, where or how they shop and interact with a brand. By leveraging intelligent operating platforms to obtain prescriptive, data-driven outcomes, retailers are better equipped to anticipate customer demands and follow through with their delivery.
Data can be used to help retailers improve the top and bottom line while strengthening their brands. This can include amplification of value by deriving new insights and outcomes from complex data streams; streamlining execution across various functions within the business; enabling agile innovation whilst remaining secure; accelerating integration between new and existing solutions and data sets; and powering digital transformation within their organisation.
As the industry continually evolves, retailers from grocery and apparel to home improvement and malls must ensure that they have access to technology and innovations that will allow them to connect people and merchandise, through innovative ways starting with the use of data.
Future-focused retail
Retail stores are transforming from merely a place to purchase goods and services to a highly-curated environment with a level of personalization and customization that cannot be found online. It is likely that stores will transition into operating as showrooms or hubs for order picking or click-and-collect services, with increasing level of automation as fulfilment options like buy online, pick up in-store (BOPIS) and curb side pickup grow in popularity.
The debate about whether the future of retail lies in eCommerce or with brick-and-mortar stores is irrelevant as retail becomes channel-less. Consumers expect a seamless experience regardless of whether their interaction with a brand is online or offline.
As economies begin to reopen and more people get vaccinated, retailers can expect a hybrid future and consider shoppers' pent-up desire to return to a "browse-before-you-buy" reality moving forward.
To maintain a convenient, frictionless and more importantly safe shopping experience, retailers can take advantage of emerging applications to automate shelf replenishment, enhance shopper engagement, set up quick service restaurants, shorten exterior curbside wait time, and more.
Having a unified digital and non-digital strategy, combined with unifying customer data, is how retailers can future-proof their business and succeed in a highly competitive market.