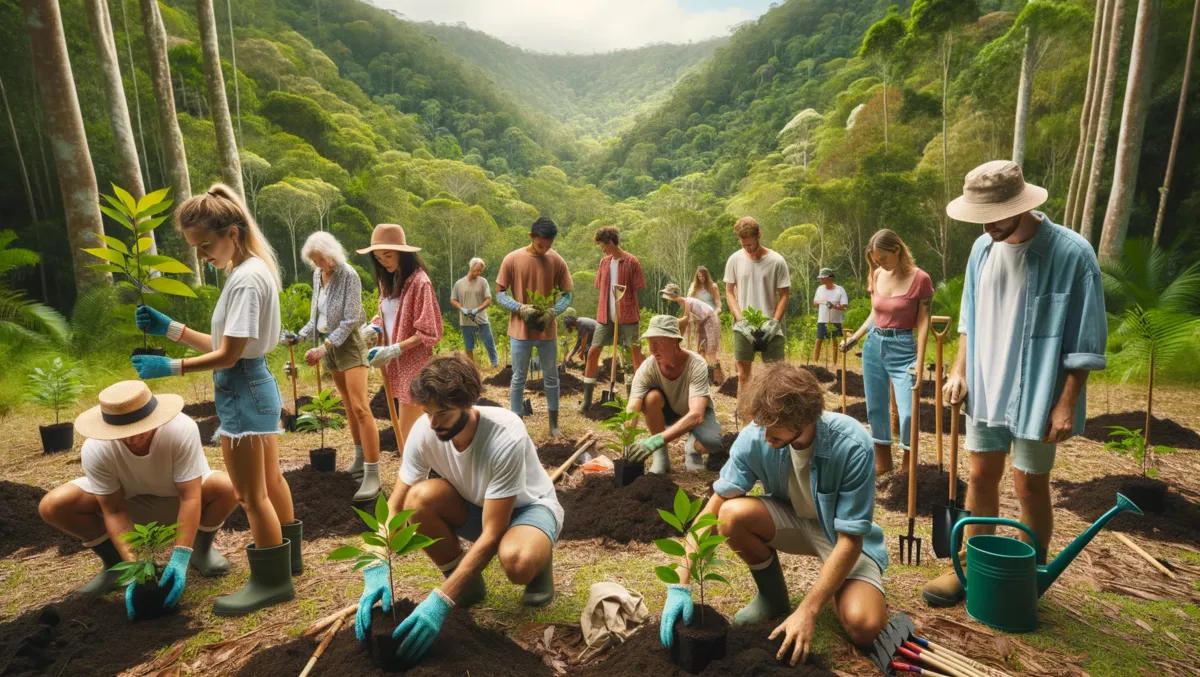 Lime partners with One Tree Planted for Queensland reforestation
Lime, the world-leading micromobility provider, has partnered with the environmental nonprofit organisation One Tree Planted to initiate a reforestation project in Far North Queensland. The project, funded through Lime's donation, ensures the plantation of 20,000 trees that spans across 8 hectares of land in the Cassowary Coast region, in a bid to boost decarbonisation efforts and restore the local ecosystem.
The environmental drive is spearheaded through a promotional campaign for Lime's monthly subscription service, Lime Prime. For each Lime Prime pass purchased, $1 was contributed towards the reforestation initiative. Lime's commitment to sustainability is inherent in this drive, demonstrated by their contribution to the restoration of local biodiversity and support of local communities.
Andrew Savage, Global VP and Head of Sustainability at Lime, stated, "We know how important our mission is to our riders, and we are always eager to find ways to support our most loyal riders in ways that enhance this mission. With this great tree planting project in Australia, a region, like so many, impacted by climate change, we loved the idea of our local riders supporting reforestation on their behalf, cleaning the air and supporting the local ecosystem."
This reforestation endeavour took place in Japoon National Park's buffer zone, located in Tropical North Queensland. The project saw the replantation of more than 60 species of native trees, providing a revitalised habitat and food source for the local community. The property, recently purchased by a community member committed to its restoration, provides a critical habitat for unique and endangered species like the Southern Cassowary, the Mahogany Glider, and the Platypus.
Beth Dalgleish, Regional Project Director Asia Pacific for One Tree Planted, shared her gratitude for Lime's support, stating, "We are so grateful for the support from Lime, which enabled 20,000 trees to be planted in the incredible Wet Tropics region of Far North Queensland. This project is about creating healthy, biodiverse habitats for some of Australia's most unique and threatened species. Around 100 volunteers from the local community came together to plant these trees, taking the opportunity to give back to nature and connect with like-minded people."
Expressing his pride in the project, Hugo Burt-Morris, Lime ANZ General Manager, said, "Sustainability is at the heart of Lime's mission and our entire Australian-based team is proud to see this partnership with One Tree Planted come to life. The Far North Queensland region is a special part of the world, and we are excited to be using these funds to support such important projects."
One Tree Planted is a non-profit organisation aiming to simplify environmental support through global tree plantation projects. These endeavours are executed in partnership with local communities and environmental groups, making a discernible impact on nature, people, and wildlife.