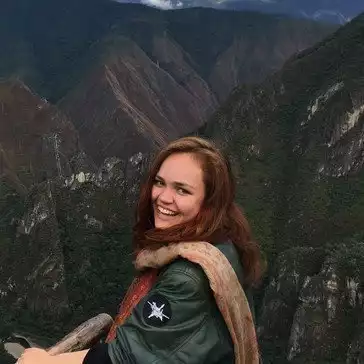 By Catherine Knowles, Journalist
LiveTiles has partnered with Canva with a shared view of global growth. LiveTiles is a global software company that focuses on enabling users to create intelligent workplace experiences while Canva has made a name for itself in providing a platform to create data-rich visuals.
The partnership sees LiveTiles integrate Canva's design platform into its service. It supports the growth plans of both companies and creates new opportunities to drive further revenue and user growth, leveraging the company's combined active users, according to the company.
LiveTiles will integrate Canva into its core platform initially into its intelligent intranet products and its recently acquired CYCL Condense Communications products.
The integration will provide LiveTiles end users with access to Canva's graphic design tools and library of designs without having to leave the LiveTiles platform.
Users such as marketing managers or corporate communications leads can create graphic design elements directly within the LiveTiles platform, with no design expertise required.
This new capability reinforces the value proposition that LiveTiles users globally continue to gain access to the latest solutions and features, to drive comprehensive workplace experiences and increase productivity.
Following the integration, LiveTiles and Canva will explore opportunities for further collaboration such as partnering together on new solutions as well as the cross promotion of both LiveTiles and Canvas technology solutions.
The enhanced capabilities will provide a solution for the enterprise, small-to-medium sized businesses (SMBs) and the K-12 Education markets, the companies say.
LiveTiles recent acquisition of CYCL and the signing of this agreement with Canva takes advantage of CYCL's Condense Intranet product which is SMB focused and designed to be light touch, more affordable than traditional intranets and accessible to all customers globally, whether users of Office 365 or not.
According to a statement, Canva and LiveTiles will work together on reviewing opportunities for expanding the scope of the partnership into a commercial arrangement as milestones are completed.
The partnership is expected to drive strong pipeline growth in the acquisition of new customers. Initial capabilities of Canva within LiveTiles products will be at no additional cost to the company's customers.
LiveTiles cofounder and chief executive officer Karl Redenbach says, "We are pleased to be working with Canva who are at the forefront of intelligent design and data-rich visuals.
"LiveTiles' global growth initiatives are strongly supported through its identification of best-of-breed partners like Canva, who represent a highly complementary fit as our products are empowering end users within the workplace.
"As two of Australia's fastest growing software companies, LiveTiles looks forward to working more closely with Canva to deliver innovative, design-led experiences for our customers as we increase our total addressable market, grow our footprint and target valuable new segments for expansion.
LiveTiles cofounder and CXO Peter Nguyen-Brown says, "LiveTiles and Canva are both passionate about creating simple and engaging experiences through technology to empower people to spend more time on important tasks specific to their role or business.
"Intuitive design is at the heart of productivity and we've always had a strong fundamental philosophy that the world and workplace is a better place when people are inspired to do their best work.
"When speaking with Canva's founders about our vision for the future of work, it was clear there was a strong alignment to create an even greater value proposition to our respective markets and show Australian technology is the best in the world.
Canva product partnership lead Mike Williams says, "People around the world have embraced Canva and LiveTiles to empower the way they work. Our partnership with LiveTiles will make it easier than ever for users to design anything within their own intelligent workplace, without years of training or expensive, complex software.