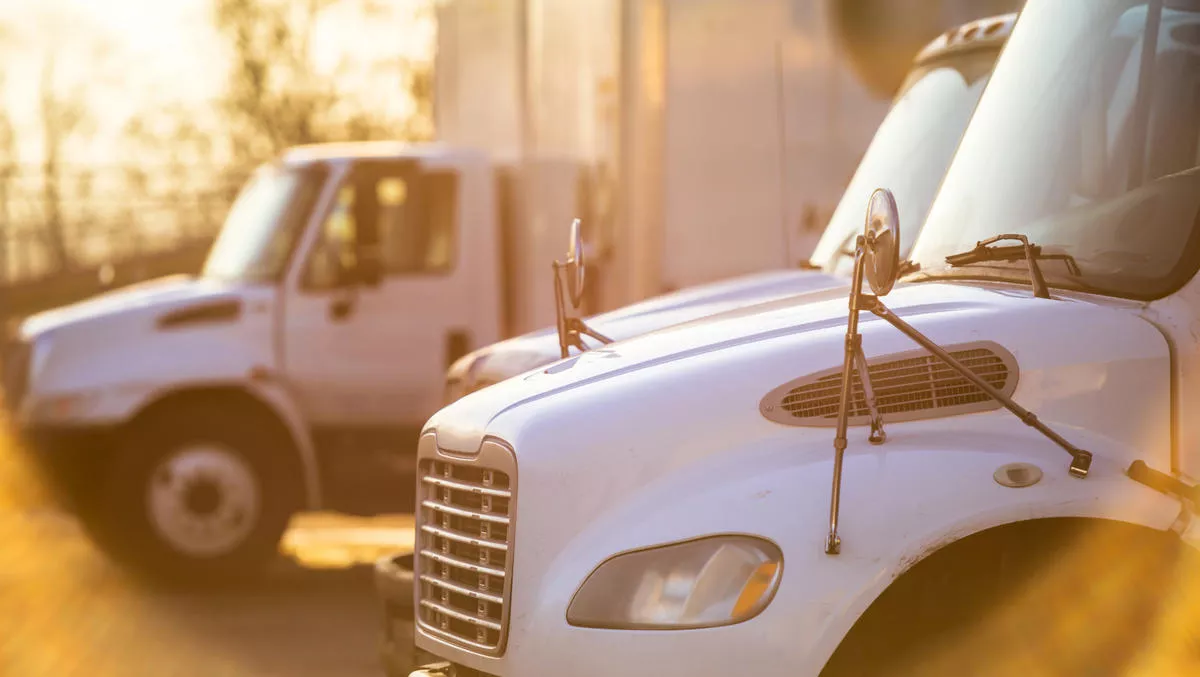 Location tech crucial for the future of transport and logistics, research finds
FYI, this story is more than a year old
The transport and logistics sector has been hard hit by recent events, however location technologies are paving the way for post COVID-19 growth and, as a result, commercial telematics system revenue in Asia-Pacific is set to hit US$14 billion by 2025.
According to ABI Research, a global tech market advisory firm, states that companies in the transport and logistics sector had to quickly pivot their strategies to cope with new challenges brought on by the pandemic, with initial success.
As a result, the firm forecasts that commercial telematics system revenue in Asia-Pacific will nearly double from US$7.3 billion in 2020 to US$14.1 billion in 2025, at a CAGR of 13.9%.
ABI Research analyst Kangrui Ling says, "Throughout the supply chain, COVID-19 presented specific challenges from contactless delivery, the shutdown of truck stops, and the closure of back offices, which caused disruptions between suppliers, distribution hubs, and retailers/consumers.
"As a result, location-based solutions, including real-time traffic data, estimated time of arrival notifications, and vehicle visibility, are playing an important role in tackling these challenges.
Major logistics providers are dealing with the short-term effects of country-wide lockdowns, as shuttered borders continue to restrict movement of goods and services, Ling says.
For instance, DHL reportedly suffered an impact of US$79 million to their February earnings. Shipments of cargo from China have seen a four-to-six-week delay, while in India more than 500,000 cargo trucks were reported to have been stranded on highways.
Fleet managers have a crucial need to enhance visibility and improve connections between operations, drivers, and customers, ABI Research states.
Real-time location monitoring and dynamic routing have been key in allowing network operation centers to optimise routes in real time and improve customer satisfaction by reducing late deliveries and bettering goods tracking.
Major eCommerce and delivery companies such as Meituan Dianping, Alibaba, Grab, and Gojekhave implemented distancing measures and contactless delivery to ensure the safety of their drivers and customers.
In addition, autonomous deliveries have advanced due to the pandemic. JD.com began using drones to deliver goods to remote locations in China earlier this year, making them the first eCommerce firm to do so.
The Chinese giant also deployed land-based autonomous delivery robots to aid in last-mile deliveries of medical products and groceries, the analysts find.
ABI Research analyst Jun Wei Ee says, "In the long term, we do see supply chains and fleets becoming more automated and robust through the use of technologies such as ADAS, fleet telematics, artificial intelligence, and big data.
"In addition, the focus will shift toward autonomous delivery form factors, as the pandemic continues to alter consumer behaviors. Within all these developments, location technology will be key.
These findings are from ABI Research's Transport and Logistics in Asia-Pacific: COVID-19 Response and Industry Analysis application analysis report.
This report is part of the company's Freight Transportation - Logistics and Location Technologies research service, which includes research, data, and ABI Insights.