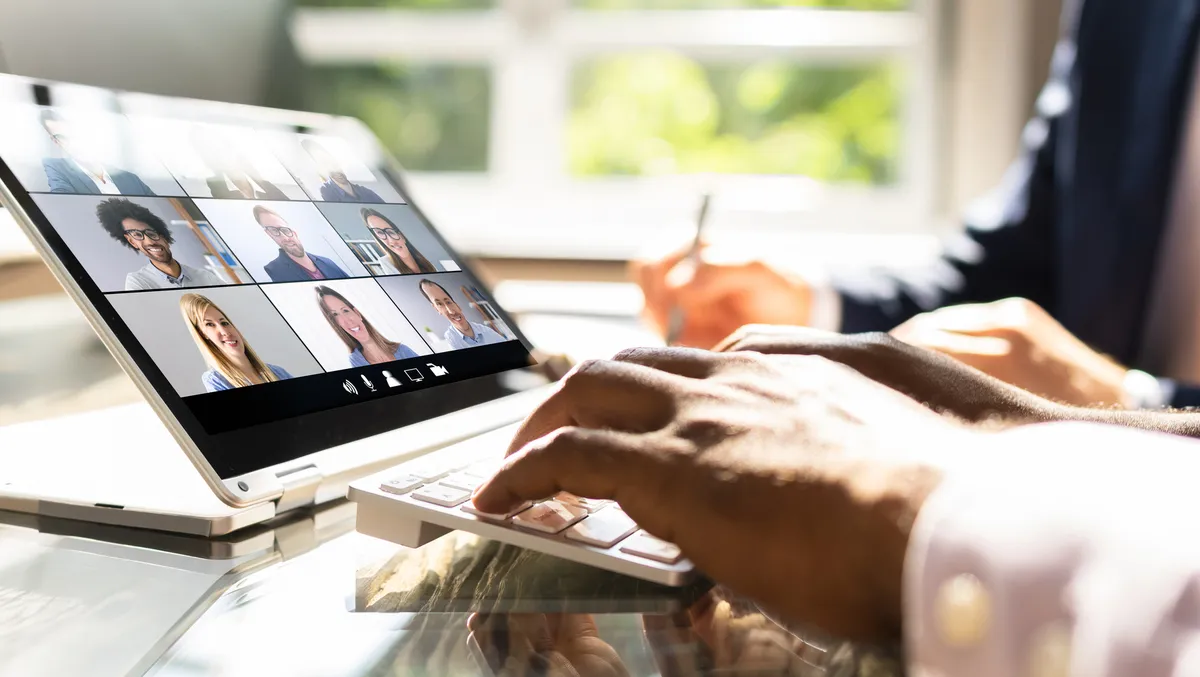 Logitech launches an all-in-one hybrid work solution
Logitech International has announced Casa Pop-Up Desk, a compact, all-in-one, ergonomic desk setup comprised of a wireless keyboard and intuitive touchpad, stored inside a book-like case that transforms into an ergonomic laptop stand.
With hybrid work here to stay, home and work life can sometimes blend.
"The first product in a new combo category for Logitech, Casa Pop-Up Desk is designed to transform any surface of the home into a comfortable, productive workspace, without turning the home into an office," says a company spokesperson.
"Hybrid work brings many opportunities for innovation to address the different needs' people face, including limited space, flexibility, and improved comfort," says Delphine Donné, vice president and general manager of Personal Workspace Solutions at Logitech.
"We know that one size does not fit all. To help today's young professionals maximise hybrid work benefits, Casa Pop-Up Desk provides them with the right tools and freedom to create a comfortable, productive workspace where it feels right."
Casa Pop-Up Desk is a foldaway desk kit with work-from-home essentials.
Casa Keys is a wireless keyboard offering an enhanced laptop-typing experience in a minimalist form that places all the keys you need at your fingertips, including media keys and an emoji button. An intuitive touchpad compatible with multiple operating systems, Casa Touch pairs a silky glass surface with Click Anywhere technology for smooth control and familiar time-saving gestures. The two devices easily connect via Bluetooth® and are supported by the Logi Options+ App for a personalised experience.
The keyboard and touchpad are housed inside Casa Book, which transforms into an ergonomic laptop stand to encourage better posture at your workspace. Each device fits neatly in its own compartment of Casa Book alongside a storage slot for smaller items such as charging cables or stationery. Designed specifically for the home, it folds away in seconds and comes in three trendy colours to match any aesthetic – Nordic Calm (sand/off-white), Bohemian Blush (rose), and Classic Chic (deep green/graphite).
"Working long hours in front of a PC can take a toll on the body, especially when you do not have a fixed workspace," says Joseph Mingori, vice president of mobile solutions and partnerships at Logitech.
"With Casa Pop-Up Desk, we are able to deliver a sustainable, cross-OS compatible, and ergonomic solution that addresses workspace limitations, so people feel energised at the end of the workday."
"Logitech's goal is to create great product experiences that improve people's lives. This means considering environmental and social impacts as part of every design decision, from the moment raw materials are sourced right through to the end-of-life of a product. All Logitech products are certified carbon-neutral and the paper packaging of Casa comes from FSC-certified forests and other controlled sources. The plastic parts in Casa Pop-Up Desk include certified post-consumer recycled plastic to give a second life to end-of-use plastic from old consumer electronics: minimum 62% for Casa Touch, minimum 47% for Casa Keys, and minimum 44% for Casa Book," adds Mingori.
"Casa Pop-Up Desk is now available for pre-order in Australia and New Zealand on www.logitech.com and all Logitech authorised retailers at a suggested retail price of AU$289.95."