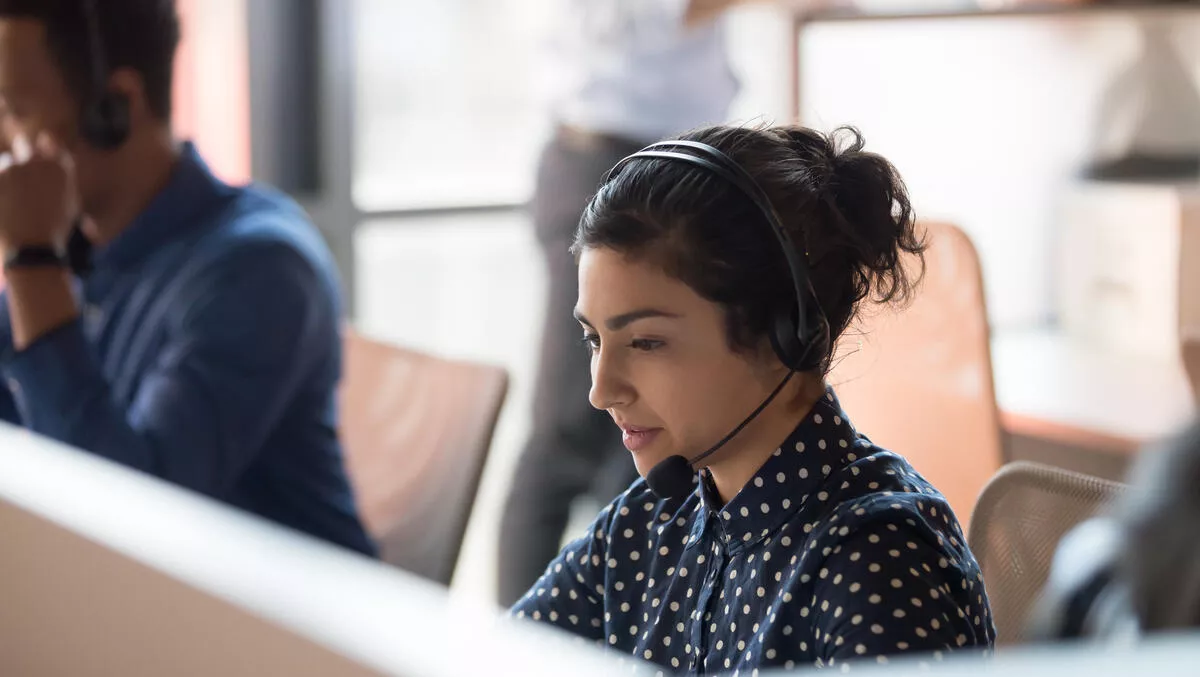 LogMeIn has added new features to its contact centre platform to help retain customers
FYI, this story is more than a year old
LogMeIn, a cloud-based company with products such as LastPass, GoToConnect, GoToMeeting, and Rescue, has announced a new Contact-Center-as-a-Service outbound calling solution for sales organisations and expanded inbound capabilities.
The company says that although businesses depend on how well they engage with prospects and customers, many organisations have little or no idea how well their agents are handling inbound and outbound customer interactions.
GoToConnect Contact Center, which is purpose-built for small and medium-sized businesses, can give leaders insight into how many calls are being handled. It allows organisations to automatically call back customers who didn't get to talk to an agent, and access tools designed to increase agent effectiveness and productivity, so they can improve customer interactions.
Included in the new GoToConnect features are:
Outbound dialler: LogMeIn says every customer that hangs up before speaking to an agent is a lost opportunity, it says its outbound dialler turns abandoned calls into opportunities and provides tools for agents to more efficiently call prospects.
Pre-recorded voicemails: This feature allows agents to create custom messages for a variety of situations or specific campaigns.
SMS chat queues: Agents can go beyond voice and engage with customers via SMS. Agent managers will also be able to track and view reports to manage the effectiveness of their employees.
According to LogMeIn, great customer interactions are the foundation of every successful business, including nearly 90% of small-to-medium-sized businesses that haven't yet deployed any Contact Center capabilities.
"Since its launch last year, Contact Center has helped thousands of previously underserved organisations take better care of their customers, improve visibility and drive better outcomes," says LogMeIn chief product officer for unified communications and collaboration, Mike Sharp.
"We believe that every organisation deserves access to simple, cost-effective, and easy-to-use Contact Center capabilities. Todays launch supports our customers by aGoToConnect dding new outbound capabilities and additional inbound capabilities to our best-in-class offering, allowing them to engage with their customers in ways that most SMBs never would have been able to with traditional expensive contact centre solutions.
"GoToConnect Contact Center quite literally pays for itself by creating an easy way to connect with prospects to close deals that otherwise would have been lost," he says.
GoToConnect also expanded its existing Contact Center offerings originally launched in 2020 with updates such as Intelligent Call Routing that matches incoming calls to the correct agent, and Auto-queue callback, which gives incoming callers the option to opt for a callback, rather than waiting on the line for an agent.
"Since we started using GoToConnect Contact Center capabilities, I'm able to manage call flow a lot better," says Two Men and a Truck franchisee owner, Greg Micklos.
"It helps me determine what my peak times for calls are, so I can staff accordingly, as well as improving our call routing process. All of this helps make sure we are keeping our call abandonment rate as low as possible,"
"We chose GoToConnect Contact Center because it maximises our efficiency, which is a vital key to the success of the business. As our business is expanding, workflow is important to ensure we are managing our customers correctly, and due to the seasonality of our business, the influx of calls can seem overwhelming."
Related stories
Top stories