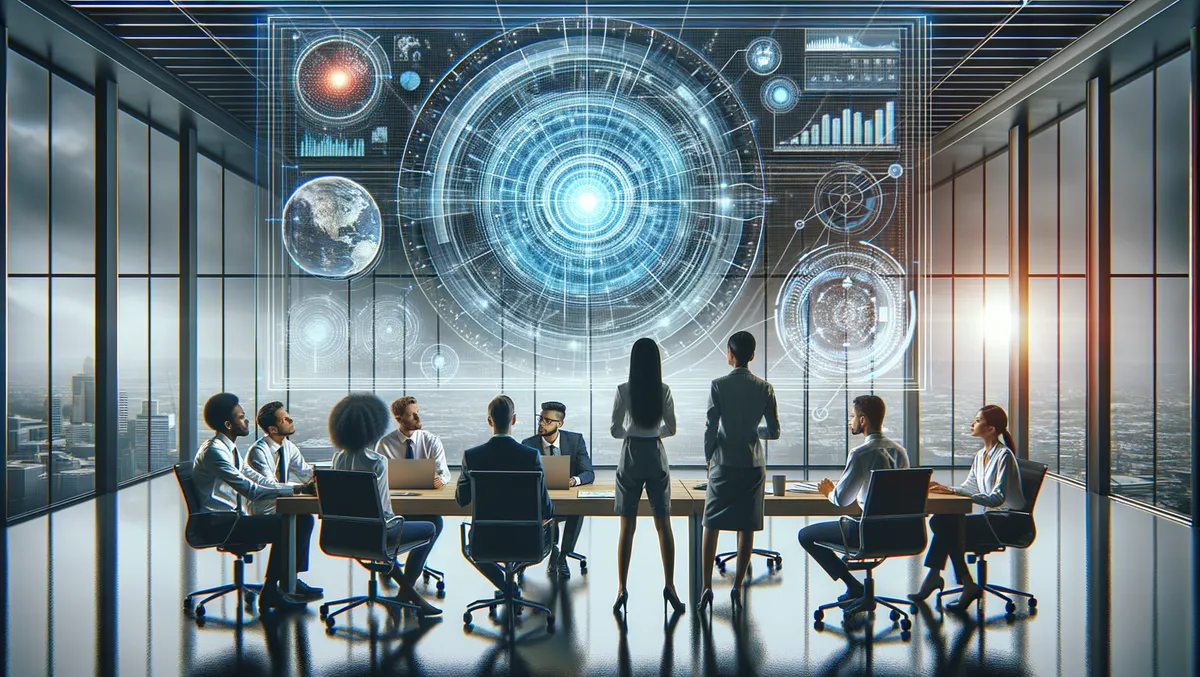 LTIMindtree leverages Boomi's solutions for data-driven decision-making
Tue, 21st Nov 2023
By Kaleah Salmon, Journalist
Global technology consulting and digital solutions company LTIMindtree is leveraging the innovative connectivity and automation solutions offered by Boomi, the intuitive connectivity and automation leader.
The move aims to support more effective, data-driven decision-making by integrating the company's varied IT architecture in real-time through Boomi's acclaimed integration platform as a service (iPaaS).
LTIMindtree is a strategic digital transformation partner to over 700 global enterprises across numerous industries. The firm helps businesses re-envision their models, expedite innovation, and maximise growth by offering clients considerable domain and technology expertise across more than 30 countries.
To provide powerful support to its clients, LTIMindtree required a means of connecting disparate systems and accommodating a host of integration patterns in real-time. This would allow for the optimal use of data across cloud and on-premises environments. Following a comprehensive evaluation of possible options, LTIMindtree chose Boomi to integrate its digital architecture, eliminate barriers in data flows, and guarantee instantaneous access to information.
Rajesh Kumar R, the Chief Information Officer (CIO) of LTIMindtree, highlighted the positive impact of the Boomi platform on their operations. He mentioned that Boomi has enhanced the quality of data exchange between systems, providing actionable and timely insights. The platform's workflow automation has significantly increased developer productivity to reduce integration time by 60%.
Boomi's iPaaS has also enabled a more unified view of data, transforming LTIMindtree into a data-driven organisation. This has improved business data reporting and decision-making, empowering teams to deliver customer services that excel at every touchpoint.
Rajesh Kumar R stated, "Through the Boomi platform, we have improved the quality of data exchange across systems equipping us with actionable and timely insights. The Boomi platform has facilitated workflow automation, which greatly improved developer productivity. We hope to achieve a 60% reduction in integration time."
"In addition, Boomi's iPaaS has allowed us to have a more unified view of our data, enabling us to be a truly data-driven organisation – improving business data reporting and decision-making, while empowering our teams to deliver services that delight customers at every touchpoint."
For companies like LTIMindtree, achieving business agility and operational efficiency is essential, and having reliable access to accurate data is a key requirement. Thomas Lai, the Vice President and General Manager of Asia Pacific and Japan at Boomi, emphasised the significance of this. He stated that Boomi has played a crucial role in enabling effective collaboration among LTIMindtree's professionals.
By providing a unified view of customer information, Boomi has empowered the company to act confidently and gain access to precise, valuable, and actionable insights. This has positioned LTIMindtree to understand customer needs better and deliver solutions that exceed expectations.
Thomas Lai said, "By enabling LTIMindtree's team of professionals to collaborate effectively and act confidently on the basis of a unified view of customer information, Boomi has helped the company gain access to accurate, rich, and actionable insights, positioning it to better understand customer needs and deliver solutions that surpass expectations."