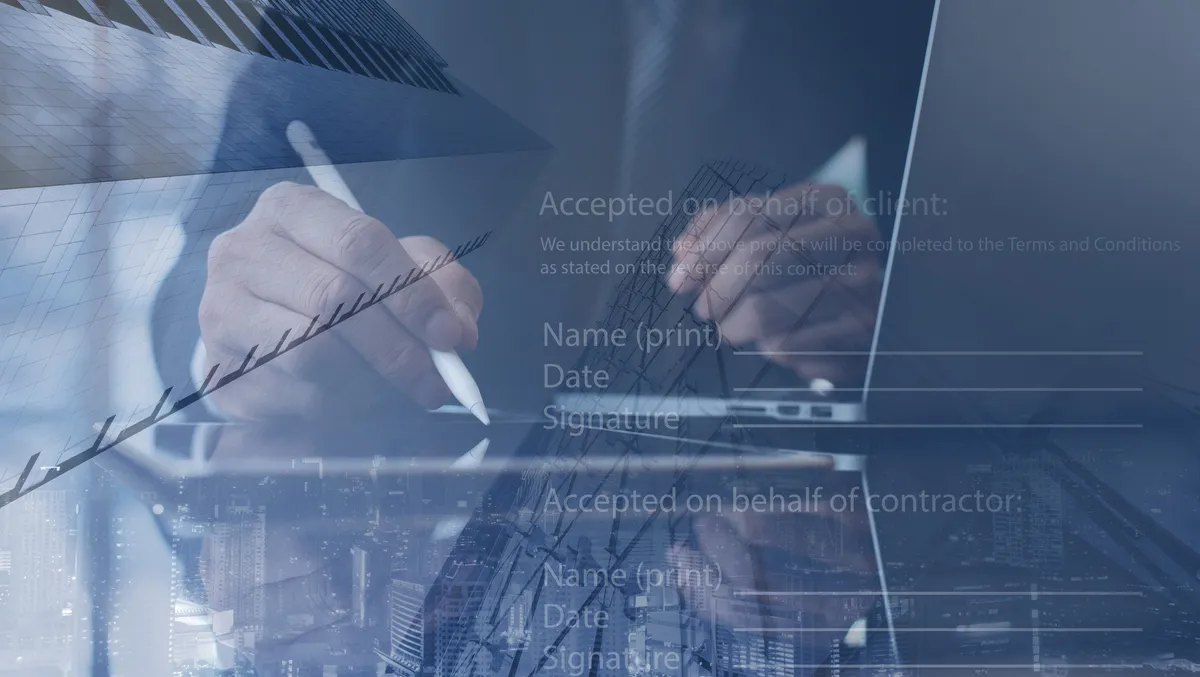 M-Files announces enhanced integration with Adobe Acrobat Sign
FYI, this story is more than a year old
M-Files has announced an enhanced integration with Adobe that will make Adobe Acrobat Sign, the widely used e-signature solution in Adobe Document Cloud, now available directly within the M-Files metadata-driven document management platform.
According to the company, the improved integration offers customers seamless access to Adobe Acrobat Sign, allowing for automated, instant signatures, without a separate e-signature service contract and deployment from Adobe.
The new M-Files for Adobe Acrobat Sign E-Signature Package utilises webhook technology for real-time signature process updates between M-Files and Adobe, further supporting M-Files mission to deliver better customer experiences and higher-quality work with lower risk, the company states.
Mika Turunen, Senior Vice President of Product and Engineering at M-Files, says, "Legally-binding electronic signatures are no longer a luxury, but a requirement in today's fast-paced business environment. Companies must maintain efficiency regardless of where their staff is located or where their information resides and the ability to complete transactions remotely in real-time is more critical than ever."
Turunen continues, "Our improved integration with Adobe, an industry leader in e-signature solutions, provides customers with the end-to-end document management automation and integrated electronic signature capabilities they need to heighten satisfaction, drive productivity, and ensure compliance."
On the need that this announcement caters to, M-Files comments, document heavy industries such as professional services demand faster, more efficient processes, without sacrificing compliance.
The enhanced M-Files for Adobe Acrobat Sign integration enables M-Files customers to speed up contract signing processes and gain an efficient, legal way to obtain consent or approval on electronic documents and forms directly within the M-Files platform.
Chris Whitcomb, Director, Worldwide Go-to-market Partnerships, Adobe, says, "The ability to sign critical documents quickly, easily, and securely empowers organisations to create fully digital, cost-effective workflows that boost productivity and reduce timely administrative tasks.
"We look forward to providing M-Files customers with faster access to our cloud-based e-signature solution to help enhance document security and increase the speed contracts are finalised."
With the M-Files for Adobe Acrobat Sign E-Signature Package, users can request e-signatures from within any M-Files process, including M-Files mobile apps and through integrations with popular applications, such as Microsoft Teams, Salesforce and Google Workspace.
M-Files is a global specialist in information management. The M-Files metadata-driven document management platform is designed to enable knowledge workers to instantly find the right information in any context, automate business processes, and enforce information control.
This helps businesses to develop better customer experiences and higher-quality work with lower risk, leading to a higher competitive advantage and substantial ROI.