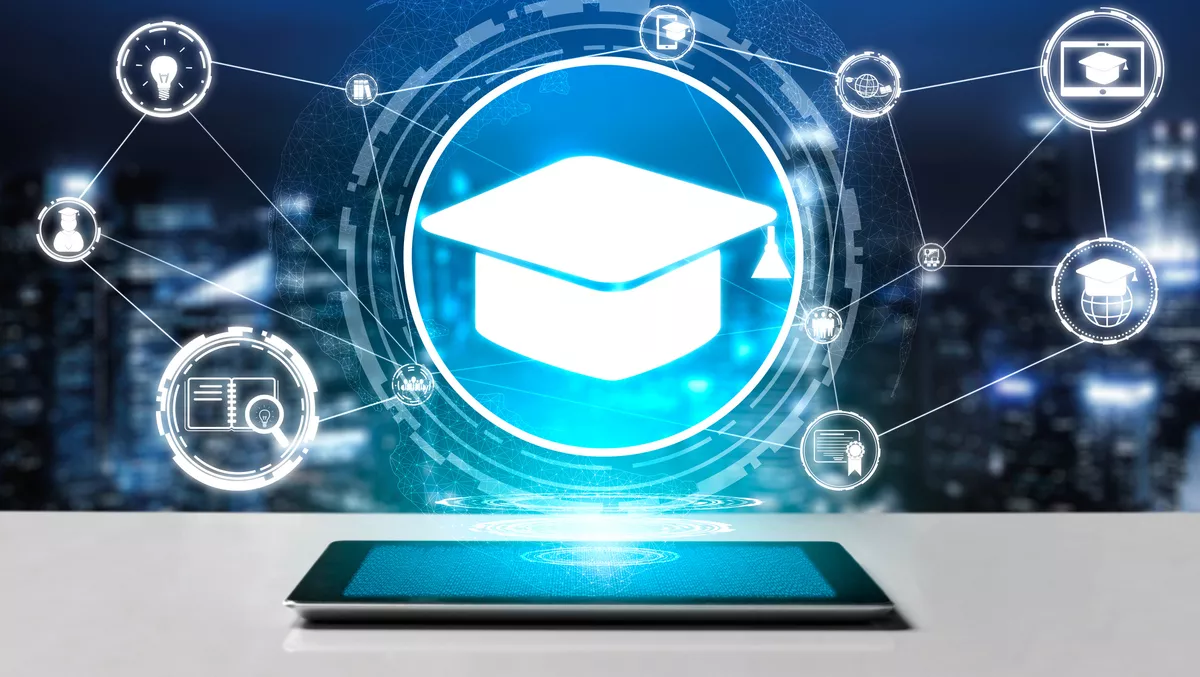 Macquarie University's digital transformation puts its people first
FYI, this story is more than a year old
When Macquarie University set out to undertake an ambitious and in-depth digital transformation, prioritising its people was a must.
Taking the first step
Step one was ensuring it had the latest human capital management (HCM) software to synchronise its data from a single point, facilitating greater efficiency and stronger decision-making for its HR team while providing a seamless user experience.
Starting the process here meant Macquarie University could help its HR and people management teams reach their full potential by turning ordinary transactions into extraordinary interactions with the wider business.
Workday provided a comprehensive variety of HCM functions, intuitive design, straightforward maintenance and regular upgrades to functionality, and Macquarie University knew it couldn't do better than that.
Macquarie University also recognised that it had shared values with Workday, such as its progressive way of building and innovating that always aims to be a step ahead.
The leap of faith
This was a risky endeavour because future funding for digital transformations like this hinged on the success of Macquarie University's use of Workday HCM.
As the first digital transformation of its kind, Macquarie needed to impress stakeholders enough that they would be willing to fund further digital transformation projects.
This required a robust plan of action. Macquarie University worked with Accenture to design the Workday solution, creating a common set of design principles and a standard employee experience across all legal entities and business user groups.
However, not long after the initial design stage, COVID-19 hit and sent the world as we knew it into disarray, requiring the solution to be worked on and delivered virtually.
Although this could have completely derailed the project, the university had developed a close partnership with Accenture and continued this throughout the uncertainty of the pandemic.
Part of this saw Macquarie working with Accenture to extract and validate over 250,000 lines of data throughout the employee population and Workday objects with 99.9% accuracy.
The companies designed, built and tested 29 integrations to connect everything from Macquarie University's on-premises payroll, middleware and finance ERP solution to Workday.
They also used a 'just in time' learning approach, in which people are given the information they require at the exact moment they need it, to create 32 training videos hosted in Workday Learning and provide 27 courses to help users take full advantage of the new ways of working that the Workday HCM deployment had enabled.
Ready to deploy
When it was time to go live, everything went according to plan, and Macquarie University's employees were able to take full advantage of Workday straightaway.
Not just this, but the solution was so easy to use that Macquarie University's vice chancellor used the Workday mobile app to set up his profile and view personal organisation data on his commute.
Since implementing the Workday solution, Macquarie University has embraced the transformation, freedom, ease of use and new capabilities it has offered.
In addition, it has been able to retire three legacy applications related to recruitment, performance, learning and attendance and replace them with a single, self-service Workday mobile app for easy access anywhere.
Workday has given the HR team's operations greater insight, allowing workers to authorise processes fast, which removes the possibility for approvals to get lost in an individual's inbox.
The new information that Workday has given Macquarie University has also fostered opportunities that the team didn't have before, such as HR, managers and finance end users being able to automate self-service reporting.
The wider benefits and where the partnership goes from here
Not surprisingly, the changes have extended far beyond human resources. Workday has removed the requirement for managers to make ad-hoc requests for basic people data, instead allowing them to open the mobile app and quickly find the information themselves. The self-service ability of the solution has reduced the amount of enquiries dramatically.
Real-time, secure data without any of the uncertainty of manual steps or administrative delays that can risk errors being made means that Macquarie University's workforce feels confident in making staffing decisions, enabling them to get the most out of their people.
With Workday introducing new features all the time, Macquarie University has continued to take advantage of all the HCM functionality it has been able to access.
Macquarie University has carried out the second phase of the project, which includes implementing Workday Adaptive Planning, Talent Optimisation, Advance Compensation, and PRISM for deeper insights and analytics.
The university's use of Adaptive Planning has caused a significant impact. Instead of using multiple spreadsheets and undertaking a range of manual workarounds, the university can now strategically plan, budget and track all of its workforce using a common approach from a single application.
You can read more about Macquarie University's Workday implementation here, as the company looks to the future with newfound proof and confidence that even bigger transformations are possible.