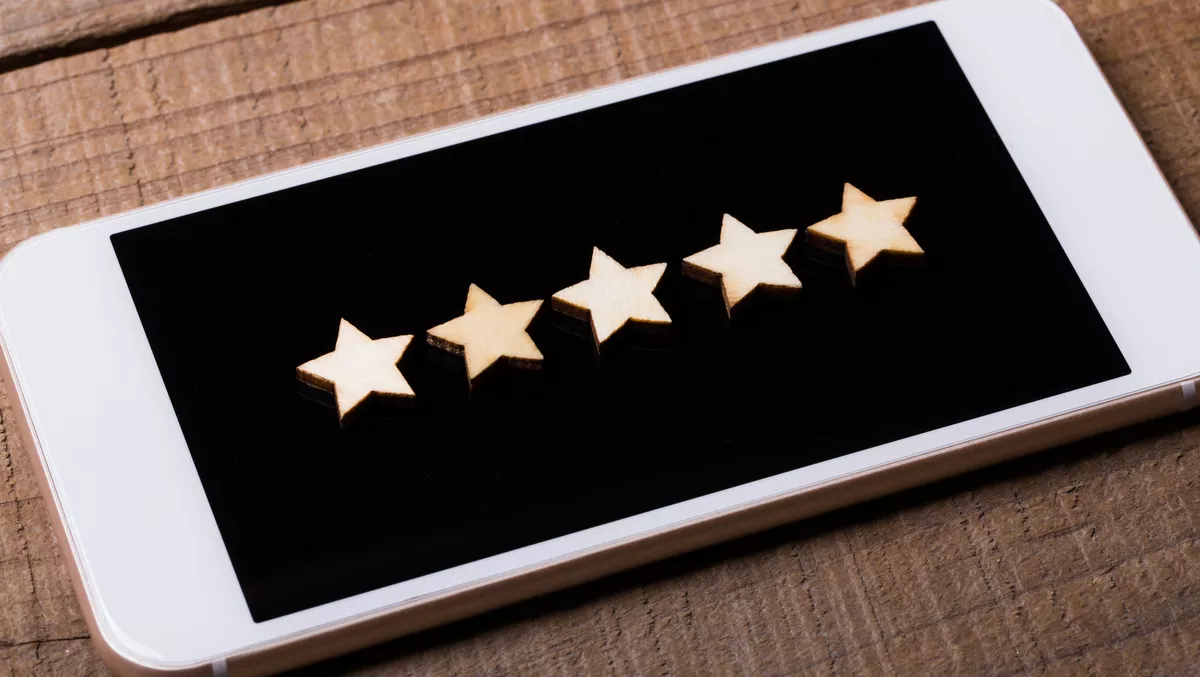 Maintaining a customer-centric organisation in an increasingly digital world
FYI, this story is more than a year old
We've seen a dramatic shift to digital channels for customers and remote collaboration for employees over the last eighteen months, and most of these changes are set to be permanent. That's creating a serious challenge for public and private organisations of all shapes and sizes.
Consumers are now expecting to be able to engage with organisations via their channel of choice (which is increasingly digital) and employees, including those on the frontline of customer service, are likely to be based in different locations in a hybrid working model.
For many organisations that pride themselves on customer experience (CX), their contact centre and telephony environment is not flexible enough or feature-rich to adapt effectively.
As the CEO of an urban Australian local council said in KPMG International's recent 'The future of local government' report, "If we're not customer-centric and customer-focused, then there's something wrong. So, we have to try and improve the existing customer service offering that we have, make it as responsive as possible, at the same time as trying to upgrade our whole technology that will support that and take it to a future state.
KPMG International describes one of the eight critical capabilities of a connected enterprise and public-sector digital innovation as "seamless interactions and transactions", which really applies to any organisation. This is defined as "the ability to interact and transact with customers, partners and stakeholders across policy, services, and communication channels and achieve measurable results.
There are a number of questions to resolve in creating seamless interactions and transactions:
1. How do you ensure great experiences for digital-first customers?
That includes being able to manage these customer queues via 30-odd digital channels in the same way that you manage your traditional voice channels, but it's also about your ability to achieve high levels of first contact resolution, which is much more challenging with a hybrid workforce and switching between multiple channels, when your subject matter expert or specialist could be working anywhere.
Customer-centric companies engage employees across the entire organisation to resolve customer issues, the first time – improving first contact resolution. That requires more than just a feature-rich, omnichannel contact centre; you need an integrated unified communications platform that is used by all employees – ideally from the same provider.
A 2021 Metrigy study found that a single, integrated UC and CC platform resulted in a 54% increase in revenue and 37% increase in CX rating compared to just 26% and 29% respectively for organisations with integrated UC and CC solutions from different providers.
2. How do you maintain the skills, morale and teamwork of your customer service agents?
These are all critical to CX, but difficult to maintain when most agents are still working from home, and many contact centres will continue to operate in a flexible working or hybrid model for the foreseeable future. Collaboration, screen sharing, agent analytics and video technologies have become essential to manage remote teams, and these are contained within a combination of UC and CC platforms.
Video in particular has been instrumental in providing agents with hands-on coaching and training, and in helping each other with challenging customer issues – which has proved much harder to accomplish now that your agents are no longer working side-by-side in the office.
However, team collaboration workspaces and screen sharing are just as vital. In Metrigy's "Customer Engagement Transformation: 2020-21 Research Study" of 700 global organisations, for 58% of companies, CX leaders and agents use team workspaces to collaborate on timely customer issues, projects, training tips, and more; and 52% are using screen sharing to review agent analytics charts and tables during coaching sessions.
A great case study is Community First Credit Union. The Australian credit union has a very strong customer intimacy focus, with its model of "people helping people" standing the test of time – so the organisation took the opportunity not just to look at how it could get closer to the customer through the contact centre, but also to find a solution that involved the entire organisation.
The implementation of an integrated unified communications and contact centre solution for Community First Credit Union's 150-strong team has enhanced its customer service capabilities while allowing the business to adapt to new ways of working.
Running both the RingCentral Contact Centre agent screen and the RingCentral app, Community First's contact centre agents can swap instant messages, transfer and receive calls with anyone in the organisation. And, rather than just having extensions in each of its stores, now those numbers are associated with an individual and their availability status.
While Community First had been using a stand-alone video conferencing application and was heavily reliant on email for internal communication, Community First's head of direct channels Benjamin Irons highlighted RingCentral Team Messaging as a revelation.
"Having a more informal internal messaging service, I was actually surprised how quickly it was adopted by some teams in the business. Even before we formally rolled it out, they'd already worked it out and were using it quite heavily. In the contact centre, because we're now all working from different locations, it has helped us immensely to just keep in touch, and the benefit we found is that it's not getting lost in translation with Outlook," he says.
"We've got all of our important communications in a single chat board. So staff go, 'OK, I know that was posted to our direct channels chat board, but I can't exactly remember the content, I can search it, bang, there it is'. And I've found the information that I need when I need it. It's a good complementary platform to our intranet.
Ultimately, improving the customer experience has been the biggest benefit from Community First's RingCentral deployment.
"Our differentiator against the big four banks isn't our products, it's our people. We've found different ways to connect with customers that we didn't have before," Irons concludes.