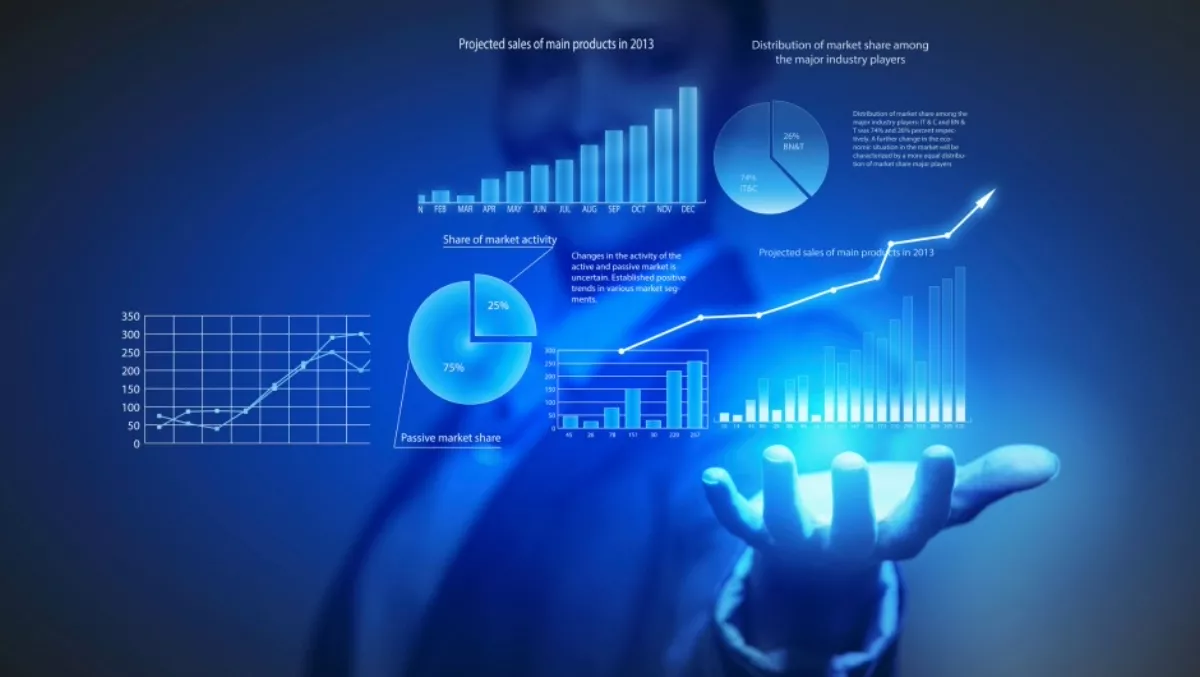 ManageEngine makes a play in the IT analytics market
FYI, this story is more than a year old
ManageEngine has entered into the self-service IT analytics market with its new flagship offering: Analytics Plus.
Designed for mid- to large-size organisations, Analytics Plus integrates with various data sources and tools, analyses vast data volumes, and presents findings with visualisations.
According to ManageEngine, too many organisations use too many IT tools to run their businesses. And while these tools may also support IT users, infrastructure and business applications, they do not support fast, accurate decisions for IT or for business.
This largely comes down to the fact that the data (and all the data formats) created by the tools is stored in silos that don't allow for actionable insights and visibility into organisational performance, the company says.
According to ManageEngine, current solutions that exist to analyse data are often complicated, require customisation by experts and are time-consuming or expensive. As such, ManageEngine saw a gap in the market and decided to make a play.
"Most companies want the IT analytics payoff, but few want to pay the steep IT analytics price," says Sridhar Iyengar, ManageEngine vice president.
"We're uniquely positioned to drive the widespread adoption of this powerful technology. We know IT management and how to make it both powerful and simple. We know IT admins, managers, CIOs and CEOs and what they expect in analytics-driven insights. And we know business intelligence and analytics thanks to the 10 years our sister division, Zoho.com, has spent refining those technologies, which we're leveraging in Analytics Plus," he says.
According to Iyengar, Analytics Plus is fast to set up; includes data blending, analytics and statistics; provides 'rich' visual presentation and analysis with dashboards; offers a unified view of the entire IT; enables users to share and collaborate; and can be used across web and mobile devices.
Analytics Plus for ITSM is the flagship of the company's self-service IT analytics offerings.
In general, IT service management (ITSM) and the IT service desk have become the cornerstone of IT strategy in the past few years, enabling organisations to deliver high-quality IT services efficiently, ManageEngine says.
Today, organisations are seeking new ways to improve IT service delivery and efficiency via better ITSM processes. The only way to understand and identify process inefficiencies is to analyse data from service desk tools, and advanced analytics is the preferred way to perform that work, the company says.
"We recently researched this space in our report, 'Advanced IT Analytics: A Look at Real Adoptions in the Real World,'" says Dennis Drogseth, Enterprise Management Associates vice president.
"We found that ITSM and service desk were the second most-likely factors driving adoption of advanced IT analytics strategies. That's only 3% down from the first driving factor, which was the IT executive suite. Additionally, 82% of the respondents indicated strong ITSM integrations," he says.
Iyengar says, "Our own ITSM customer surveys concur with EMA's findings. We believe Analytics Plus for ITSM marks a turning point in analytics - for ITSM and for IT as a whole.
Currently in beta, Analytics Plus is licenced based on the number of users accessing it and is available in two editions: a free personal edition and a more comprehensive professional edition.