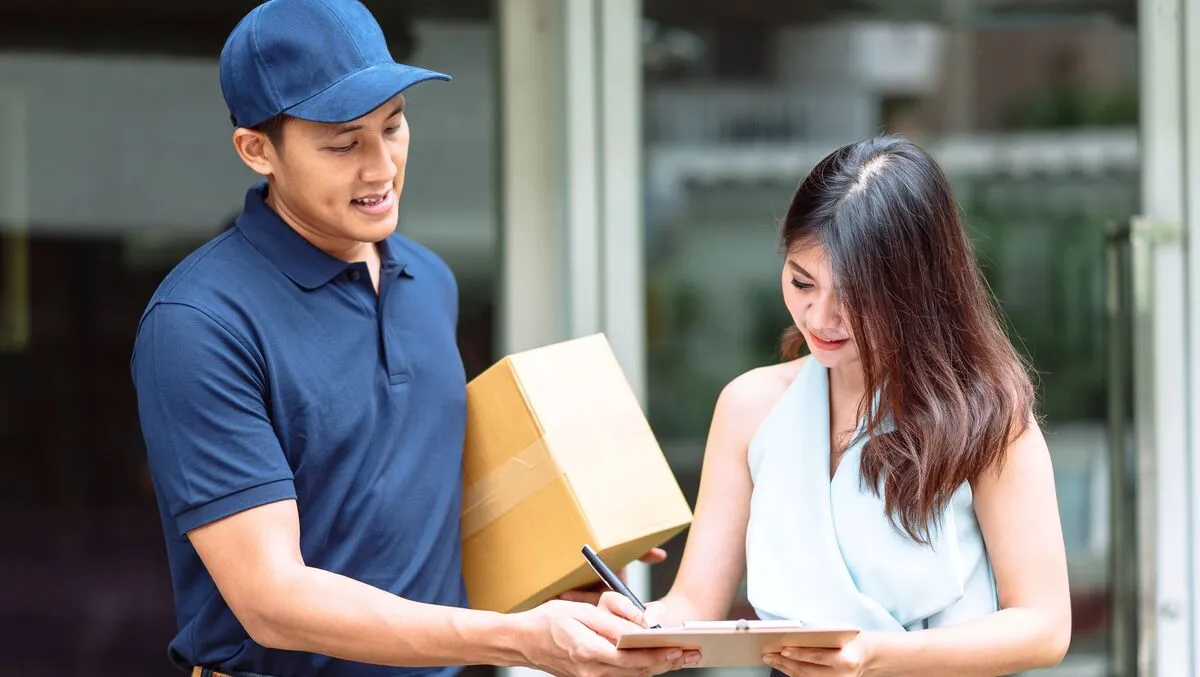 Marketplaces are the Next Frontier in Omnichannel Retail
Fri, 28th Apr 2023
In a highly competitive retail environment, brands need to be present where their customers are, and while an omnichannel approach to selling that integrates online and offline channels is commonly practised by Australian brands, local retailers need to understand the next frontier in an omnichannel retail world – marketplaces.
Marketplaces continue to gain significant momentum in Australia, with Pattern's 'Marketplace Consumer Trends Report – 2023 revealing that 88% of shoppers bought from a marketplace in the past year, and 92% of consumers plan to shop on marketplaces like eBay, Amazon and Catch in the year ahead.
Today, marketplaces like Amazon, eBay and Tmall account for approximately 62% of all global online retail sales. According to recent reports, Amazon Australia's sales rose by almost 50% to $1.29 billion over the last year - even as its competitors lost customers to stores as the pandemic receded.
Positively for the local retail sector, Pattern's research shows that 73% of consumers are set to spend more or the same online overall in 2023. Of the two local dominant marketplace players, 65% of consumers are expecting to buy from eBay in 2023, and 59% of people will make a purchase from Amazon – with 84% of those shoppers expecting to spend more or the same on Amazon this year compared with 2022.
It is clear that Australian shoppers will be increasingly present and buying from marketplaces in the future. As a result, brands need to incorporate marketplaces into their omnichannel strategies to ensure they can be successful. But what do retailers need to consider when incorporating marketplaces into their overall omnichannel strategy?
Delivering a Consistent Brand Experience in an Omnichannel World
The reality of eCommerce is that almost all consumers cross-shop, research, and view products on several different channels (including marketplaces) before making a purchase. The challenge for brands is establishing the same price and presence on all marketplaces and all channels for their products in order to guarantee customers have a seamless and uniform brand experience.
Marketplaces make it easy for consumers to shop and purchase products on their platforms, but retailers need to ensure that their presence in the marketplace is aligned with their overall brand strategy and messaging. This may involve ensuring that product descriptions and images are consistent with the company's brand and that customer service interactions are consistent with the retailer's values and tone of voice.
Frictionless online shopping has made cross-shopping a huge part of the retail experience, with people easily able to search for products online and compare them across marketplaces to get the best deal. This phenomenon is becoming more common in physical stores, too. Many shoppers now are present across multiple shopping environments at once – they might be present in a retail store, but they will pull out their phones and browse online marketplaces for alternate purchase options. When a brand is present, recognisable and in control of the right marketplaces, it'll be best positioned to capture cross-shopper traffic and any conversions rather than a competitor or unauthorised seller.
To meet customer expectations in a fragmented omnichannel shopping environment, brands should consider adopting a marketplace syndication approach. Marketplace syndication is the process of taking a product, with its images, titles, descriptive information and branding and publishing it across multiple retail platforms. This creates a consistent brand experience for consumers on all the sites where they can find a brand's products online.
Marketplace syndication can appear straightforward at the outset, but syndicating content and pricing for eCommerce brands requires a thorough understanding of each platform's requirements. For example, some platforms may have character limits for product descriptions, and others may have specific imagery requests. Many marketplaces do have "help documents", but they often leave out key details. Third-party expertise from eCommerce accelerators who understand this environment is essential to ensure your product listings are consistent, fully optimised and compliant across marketplaces.
Marketplace Operational Considerations
Marketplaces are increasingly becoming a product discovery hub in an omnichannel world. Pattern's research highlighted that outside of Google, the next most popular channel to research products online is via marketplaces, where nearly one-quarter of shoppers use platforms like eBay and Amazon to search for their goods. To be discovered and attract business on marketplaces, brands need to first optimise their product listings with high-quality descriptions, images and videos and secure prominent purchase positioning such as through Amazon's "Buy Box."
Marketplaces collect vast amounts of data on consumer behaviour, including search queries, purchase history and product reviews, which should be harnessed to help sellers attract and convert customers. However, not all data is created equal, and the information a brand should focus on is highly variable and depends on what the business is trying to accomplish. In general, it is best to focus on the data points that tie directly to sales. Some examples of these key data points include revenue, sessions, Buy-Box performance, advertising revenue, ROAS, CPC, conversion rate, units sold and ASP.
In addition to analysing the data specific to brands' own products, it is also important to find insights into the marketplace as a whole. It is not enough for a brand to analyse how its products are performing in a given category; rather, they should ask how competing brands are performing in that same category. What are their most successful products? What aspects of a competitor's strategy can a brand copy? And what holes in the market can it fill?
Managing inventory is also a key omnichannel retail challenge, and brands need to understand how they will manage their stock when selling on a marketplace. This may involve synchronising product levels across all channels, using automated inventory management tools, or integrating with third-party systems. When adding marketplaces to a retailer's overall omnichannel strategy, brands need to first ensure that they have enough inventory to fulfil orders on the marketplace while also maintaining appropriate stock levels for their other sales channels.
It goes without saying that retailers need to also understand the costs and fees associated with selling on a marketplace before incorporating this into a wider business approach to omnichannel selling. Costs may include listing fees, referral fees (the average being 10%), and fulfilment fees (ranging from $2.86 up to $27.17 or more per unit), among others. Brands should carefully calculate these costs and factor them into their pricing strategy to ensure that they are still able to make a profit while selling on the marketplace.
Expand Your Sales Reach with Marketplaces
Marketplaces make shopping easy and convenient. With features like one-click ordering, fast shipping and easy returns, marketplaces offer a streamlined experience that is attractive to shoppers and growing rapidly in popularity. Incorporating marketplaces into an overall omnichannel strategy is a powerful way for Australian brands to expand their reach, attract new customers, and grow their business.