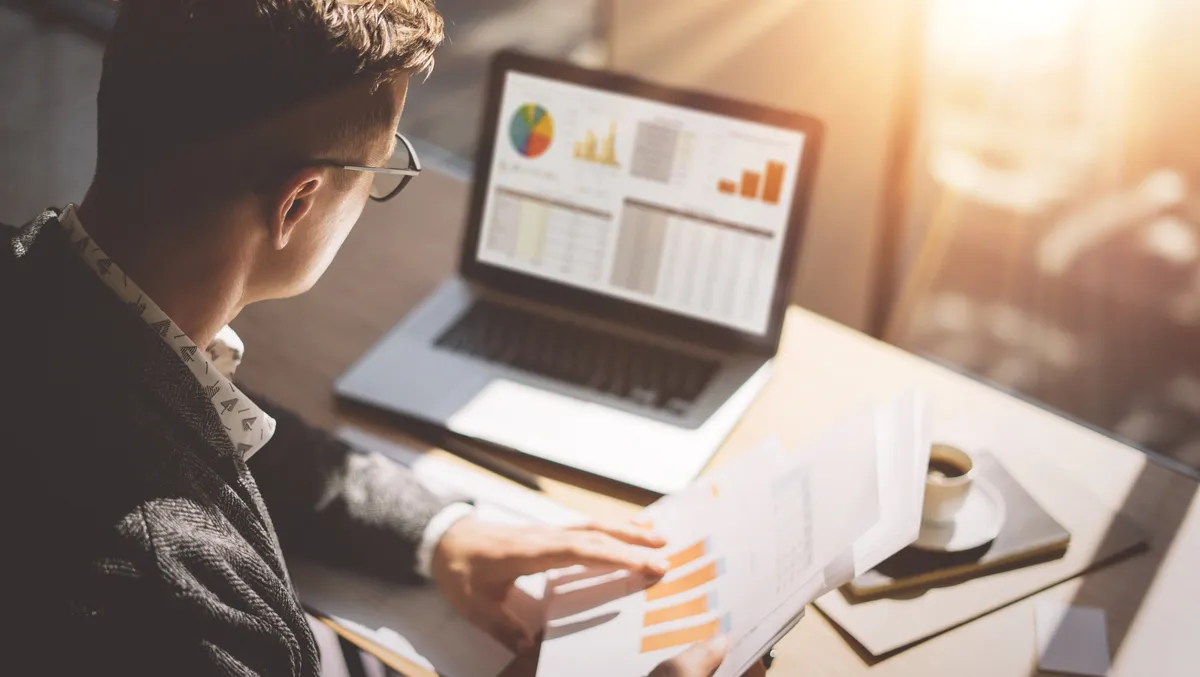 Mastering the complex art of online to offline marketing
Mon, 3rd Jul 2023
By Tom Raynel, Managing Editor
Customer expectations are changing all the time. On average, customers connect with brands on ten different channels, making customer journeys increasingly complex. As every key touchpoint is an opportunity to delight the customer, we can no longer concentrate on experiences in silos. Some brands choose to focus only on online marketing efforts, whereas others only have the capacity to focus on offline marketing strategies. Yet, we all know that modern-day customers no longer follow a linear customer journey.
So, while digital experiences still form a key part of a brand's marketing strategy, it is critical to integrate online and offline experiences. When executed properly, offline-to-online marketing can open up a wealth of opportunities for enhancing ROI and leveraging more data for customer personalisation in a cross-channel strategy.
Make data-driven decisions on investments
When the online and offline experience is disjointed, it can be difficult for a brand to analyse the effectiveness of various marketing channels and campaigns. Businesses need to make data-driven decisions to optimise marketing investments. An easy solution could be to translate in-store buying behaviour to online customer data.
Think of the customers who use coupons or customers who browse online but only purchase in-store. By integrating the online and offline customer journey with data, businesses can attribute sales and conversions with greater accuracy. This improves the understanding of which online efforts drive in-store purchases and vice versa. Ultimately, this allows for deeper analysis and transparency into how resources should be better allocated to maximise business profitability and increase the return on investment.
Build a single customer view for smart personalisation
Long gone are the days when tracking in-store purchases was a challenge for retailers. When was the last time you went to a physical retail shop and were asked for your email address at the end of the transaction? Probably, it was quite recent. The advent of innovative technologies, such as point-of-sale systems and clever customer loyalty programs, means brands now have the intelligent capability to collect valuable customer data from in-store transactions. And this data births the ripe opportunity for brands to create more authentic and personalised customer experiences.
It's no surprise that research has found that 44% of customers say when they've had a positive buying experience, they're more trusting of the brand. A deeper understanding of the customer is paramount to building trust and a key component to success. Integrating data from offline purchases with an online marketing automation platform, such as Dotdigital, offers businesses an opportunity to create positive experiences and build trust. How a business uses its understanding of its customers' behaviours, preferences, and purchase patterns is undoubtedly the difference it makes to be one step above. Whether it's expressed with personalised recommendations, promotions, or online offers, a brand can leverage the data to nurture a delightful customer experience that continues to grow in loyalty and lifetime value.
The missing ingredient in a dynamic cross-channel strategy
Customer behaviour is changing and becoming less predictable. In today's interconnected world, customers demand a seamless and consistent experience across all touchpoints. This is where leveraging online to offline marketing is key to a cross-channel strategy. In fact, research has found that businesses with an omnichannel approach retain a whopping 89% of their customers, making it clear that brands that prioritise brand consistency achieve more success with customers.
Customers start depreciating from the moment they convert. A seamless transition between channels not only enhances convenience but also strengthens brand loyalty and customer satisfaction. So, if you think it's only a concern for your online journey, think again. At this pivotal stage of the customer journey, where the customer has just converted, businesses need to give customers a reason to keep coming back. Building a holistic offline-to-online cross-channel experience provides another channel for brands to significantly improve engagement and increase retention.
Take the example of a retailer that implements an offline-to-online tactic as a lever for its overall cross-channel strategy. A simple in-store purchase can trigger a well-crafted post-purchase nurture sequence that features a digital receipt and links to a loyalty program. By merging the offline and online experiences, it can help enhance customer satisfaction and drive more sales to your business.
Choosing the right platform is key
Changing customer expectations and the rise of complex customer journeys across the offline and online experience unlocks a treasure chest of opportunities for businesses. To achieve success in this endeavour, choosing the right platform is critical to staying ahead of the curve. A robust marketing platform like Dotdigital can empower businesses to seamlessly integrate offline and online channels by supporting the building of a dynamic cross-channel strategy. Deep customer personalisation opportunities layered with simple-to-use data analysis features are the key components of a marketing automation platform to help businesses discover the power of offline to online marketing. With a plethora of tools to support a cross-channel strategy, it's clear that integrating both online and offline marketing is the next action in any smart marketing plan.
For more information on how to implement a cross-channel strategy, you can download the Dotdigital resource at the link below.