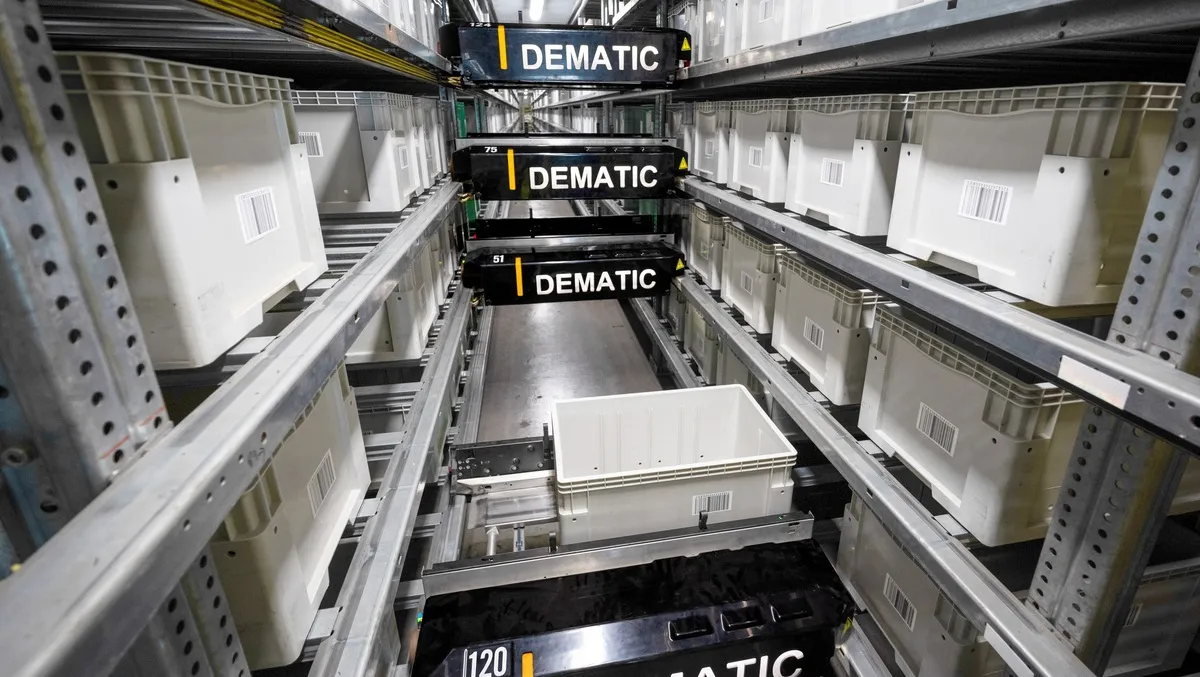 Metcash to integrate Dematic GTP order fulfilment solution
Thu, 23rd Mar 2023
By Tom Raynel, Managing Editor
Australia's leading wholesale and distributor, Metcash, will integrate a Dematic goods-to-person (GTP) order fulfilment solution within its new Melbourne distribution centre (DC).
Metcash works with its independent network of IGA, Foodland, Cellarbrations, Bottle-O, Mitre 10, Home Timber & Hardware and Total Tools stores.
Located in Truganina, the new 115,000 square metre DC will replace Metcash's ageing Laverton facility. It will service grocery, perishables, liquor and convenience customers in Victoria from a single facility.
"The new DC and state offices will ensure a strong future for Metcash in the state of Victoria and is a reflection of our commitment to the independent retail network we serve," says Chris Purcell, Head of Logistics, Metcash Food.
"This investment also underpins our commitment to creating a safe and enjoyable work environment for our people and operating the most efficient routes to market for our supplier partners."
Dematic's new GTP solution will streamline Metcash's operations, including its split case pick, NDC and liquor bottle pick. The integration of this solution will deliver improved productivity, improved ergonomics, faster order fulfilment and reduced manual handling.
In order to accommodate Metcash's future growth, the solution has been designed with volume expansion in mind.
"Acting as a high-density, automated storage and retrieval system, the Dematic solution will fit within the set footprint provided and offer scalable tote storage and high sequenced order picking, delivering very high productivity," adds Terry Jamieson, Business Development Manager, Dematic.
"The solution will support Metcash in its bid to drive operational efficiencies, achieve the best use of available space, and meet very specific despatch windows."
What is Dematic's GTP Solution
Operator travel is the most time-consuming part of traditional order fulfilment operations. The most effective way to improve efficiency is to minimise operator travel time or remove it altogether. Automation through GTP picking solutions can increase operator productivity by over five times.
GTP solutions take advantage of data combined with high-efficiency buffering and sequencing systems such as Dematic's Mutlishuttle. For example, in high-volume item-picking operations, items for orders can be stored, sequenced, and delivered to operators in the order in which they need them.
In GTP systems, operators are placed in ergonomically designed workstations that optimise productivity, efficiency and safety. As a result, orders and items needed to fulfil orders arrive at the workstation exactly when they are needed.
Workstations can facilitate discrete or batch picking and can be configured to fulfil one or more open orders at a time, depending on order processing needs.
The new Metcash Truganina facility utilising Dematic's GTP solution is due for completion in late 2024.