Micro Focus releases update to enterprise NOM offering
Wed, 8th Jun 2022
FYI, this story is more than a year old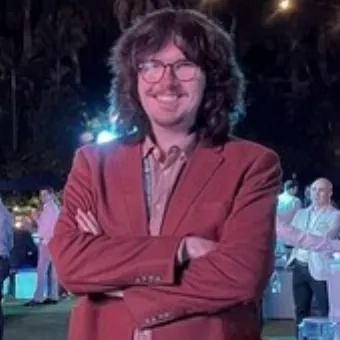 By Zach Thompson, News Editor
Micro Focus has announced that the latest version of its comprehensive Network Operations Management (NOM) offering for businesses is now available.
The offering is also made for managed service providers and government agencies.
Micro Focus NOM 2022.05 has various new features and capabilities, such as an offering that provides troubleshooting, dashboards, and reporting capabilities of the OPTIC Data Lake with a software-as-a-service (SaaS) based delivery.
The latest release also includes updates to the Performance Troubleshooting module, which has technology that is exclusive to Micro Focus NOM.
"Micro Focus is committed to delivering SaaS-based solutions across our products," Micro Focus ITOM product marketing senior director Travis Greene says.
"The latest release of NOM exemplifies that effort with a convenient SaaS-based reporting solution for flexible and interactive troubleshooting, metric reporting, and Business Value Dashboards that deliver network data with a business lens, allowing network managers to correlate network performance with broader IT service level agreements and overall business goals."
Micro Focus' Performance Troubleshooting module is built on a high-performance HTML-5 user interface and enables users to identify problems by comparing data on what has changed.
This is achieved by using diagnostic data from network devices to recognise configuration changes that have caused slowdowns on the network, adding context with performance metric data.
Furthermore, new features in Performance Troubleshooting include grouping, enhanced scheduling and export, as well as the addition of multiple objects for a selected metric.
In addition, Operations Bridge now offers customers cross-domain reporting capabilities when sharing an OPTIC Data Lake deployment with NOM.
In a report, Enterprise Management Associates (EMA) recently praised the new capabilities in Micro Focus' NOM offering.
"The Micro Focus NOM solution is a long-standing industry leader in network management and was included in the leadership segment in our recent Network Performance Monitoring analysis," EMA network management research vice president Shamus McGillicuddy says.
"The addition of NOM Reporting – SaaS is a great example of Micro Focus flexing to meet the new demands of a dynamic industry and allowing Network Operations Management customers to gain new capabilities without the hassle of new infrastructure deployment."
The release of this update to its NOM offering comes after MicroFocus released Data Center Automation (DCA) for software-as-a-service (SaaS) delivery, offering more cost-effective vulnerability risk and IT compliance management.
Micro Focus DCA recognises server vulnerabilities and remediates them automatically both on-premises and in the cloud through a centralised approach.
The offering also allows users to see which servers are not compliant and remediate vulnerabilities with automated, agentless patching using SLO-based scheduling.
Micro Focus notes doing this bridges the gap between security and operations.
One of the new capabilities in Micro Focus DCA 2022.05 is that its SaaS provides fortified deployment and secure operations with ISO 27001 certified hosting and business continuity with a 99.9% availability service level agreement.
Further, Micro Focus' Server Automation customers are able to integrate on-premises software with DCA Premium SaaS to add reporting, dashboarding, and analytics.